[Updated] Shadow Minister of National Security, Health & Seniors Michael Dunkley is joining Bernews at 3.00pm this afternoon [Sept 15] for the latest episode in the Bernews News & Views series, with Mr Dunkley set to discuss matters relating to health, including the Covid-19 pandemic and recently announced increase in health insurance rates,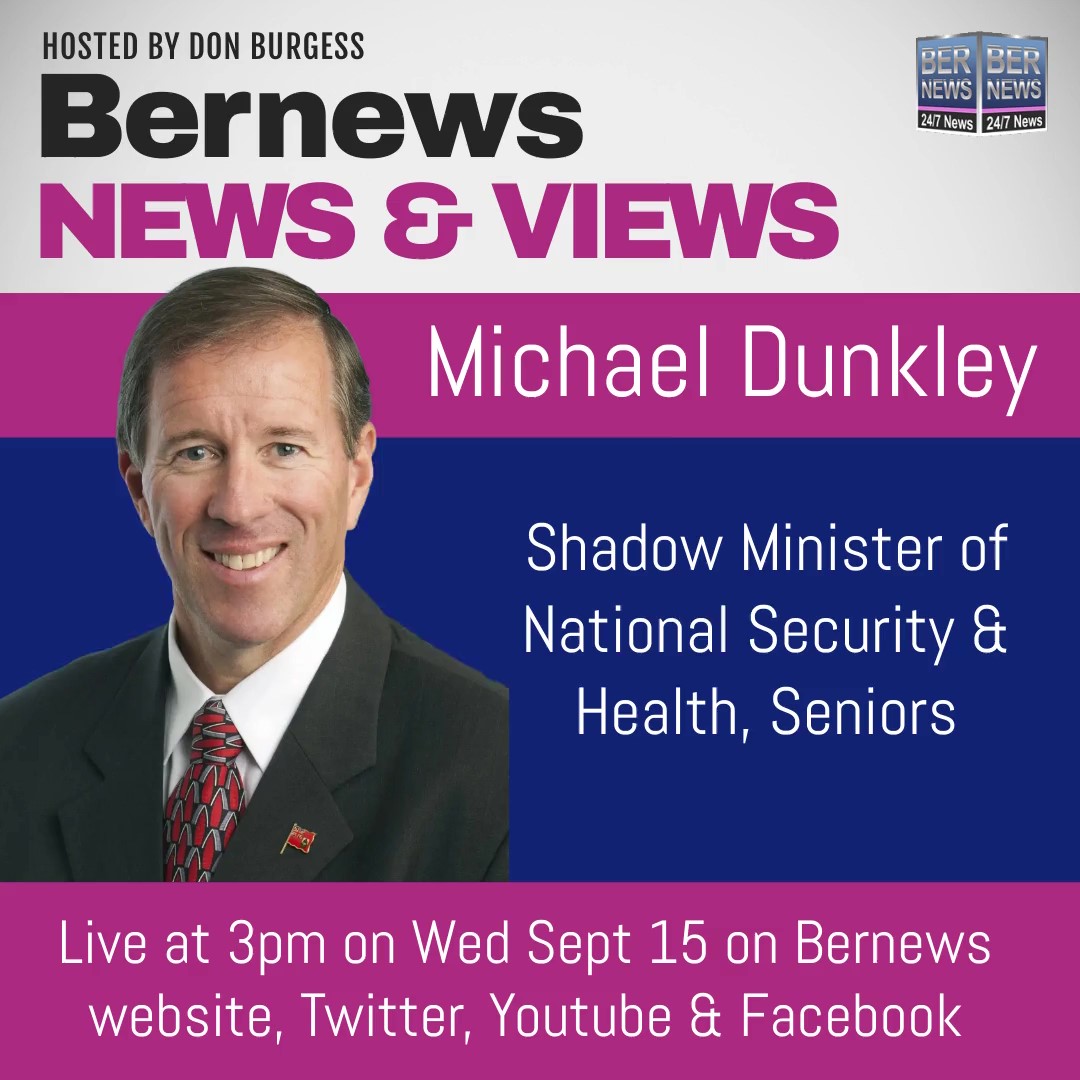 The video will be live streamed below, as well as on Bernews YouTube, Twitter and Facebook pages.
Update | The live broadcast has concluded and the replay is below
Update 8.26pm: Shadow Minister Michael Dunkley said, "During an interview prior to the Government press conference I stated that the OBA believes we are in a critical position in the midst of a fourth spike with over 1000 active cases and our health care system tested all around.
"Sadly, the Government appears to have been caught off guard by the spike, failed to communicate enough or effectively through the spike and shockingly the Premier was not part of the conference today.
"The OBA supports the Government announced changes made to help combat this spike, in fact we suggested a curfew, reduced gathering size, and reinforcing the mask mandate.
"However, we also suggested the government consider vaccine mandates for front line workers as if the government supports the vaccine they should have policy which reflects such.
"We also suggested an update on vaccine availability and the offering of booster shots as soon as possible. The government's vaccine initiative has disappeared and we urge it to be relaunched as we must continue to stress the importance of a vaccine in fighting covid.
"In addition, we all are most grateful for all the work our health care workers have done over the past 18 months, now in the fourth spike, and one that is much more severe than the previous three, we must continue to support them with human capacity if required and increased testing capacity. The PLP stated in their election platform last year that they would "protect against a second wave of the coronavirus by expanding our testing capacity…" Clearly that is a need now in a fourth spike!
"The OBA understands the frustration of many who have followed all guidelines and made it daily habits to wear a mask, social distance, keep a small bubble and practice proper hand hygiene. A few have once again created a very dire situation for all of us. We urge personal responsibility by each and everyone of us. We are all in this together and we must not rely on the government for everything. We can control our behavior, protecting ourselves and those around us!
"Stay healthy Bermuda!"
Read More About