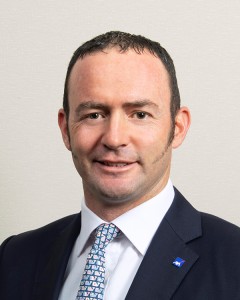 AXA XL today announced the appointment of Andy MacFarlane as Head of Climate.
A spokesperson said, "In this newly created role, Mr. MacFarlane will be responsible for developing a single, global climate strategy for AXA XL, ensuring the division's climate-related efforts are aligned towards furthering AXA's climate leadership position.
Scott Gunter, CEO of AXA XL, said: "AXA's climate strategy demonstrates our clear commitment to climate and biodiversity and includes actions such as divesting from certain carbon-intensive industries alongside launching and chairing the Net-Zero Insurance Alliance [NZIA] to accelerate the transition to net-zero emissions economies.
"As a signatory of the UN Principles for Sustainable Insurance, AXA XL is committed to taking a leading role in working with our clients and business partners to raise awareness of climate issues, manage risk and develop solutions to create a more sustainable society.
"Andy's expertise and knowledge of our business will allow us to further advance our understanding and response to climate change by ensuring we continue to understand how the climate is evolving and how this impacts our overall strategy. Andy is charged with embedding our climate strategy across AXA XL from underwriting to claims, to risk and operations ensuring that we meet our climate leadership ambitions."
"Mr. MacFarlane started his career at Equitas in London in 2001 before joining the Catlin Group in 2003. After holding various actuarial roles in London and Bermuda, he was promoted in 2018 to Head of Pricing & Analytics for London & Bermuda for AXA XL Reinsurance.
"Mr. MacFarlane has worked extensively on initiatives and research projects looking at creating resiliency to climate change throughout the world. A key focus has been the need to close the protection gap – the gap between economic and insured losses –- particularly in developing economies where typically more than 90% of the risk is uninsured. The Public Sector is a key partner in helping to address the protection gap and Mr. MacFarlane also leads the Public Sector Practice group at AXA XL."

Read More About