The 7th annual Dive In 2021 kicks off tomorrow [Sept 21], and runs until Thursday [Sept 23].
A spokesperson said, "Dive In is the insurance industry's longstanding Festival promoting diversity and inclusion. This year's Festival will take place virtually again as a result of the Pandemic.
"Bermuda will host five events over the three day festival.
Tuesday, September 21, 2021
Events 1

Title: The Multi-Generational Workforce
Time: 1:00 PM AST
Speakers

Erya Symonds – AXA XL
Michelle Johnson – Former VP DE&I at Saks Fifth Avenue Stores
Event 2

Title: Recipe for Life – For your Mental Health
Time: 3:00 PM AST
Speakers

Ingrid Emmons
Tori Smith – Axis Capital
Debbie DeSiva – Willis Towers Watson
Wednesday, September 22, 2021
Events 3

Title: The Future for Black Men and Women in Bermuda's Insurance Sector. Why Allyship Matters
Time: 3:00 PM AST
Speakers

Malika Taylor – Expertise Group
Noel Pearman – AXA XL
Jasmine DeSilva – Horseshoe Global
Marlon Williams – Hiscox Re + ILS
Rachel Field – R.K Field LLC
Thursday, September 23, 2021
Events 4

Title: Be an Active Ally at Any Career Stage
Time: 10:00 AM AST
Speakers

Diamond Bins – RenaissanceRe
Devrae Tankard – Hamilton Re
Deb Elam – Corporate Playbook
Perter Illston – RenaissanceRe
Events 5

Title: Where Do We Go From Here?
Time: 3:00 PM AST
Speakers

Catherine Duffy – AIG & ABIR
Albert Benchimon – Axis Capital Holdings
Marc Grandisson – Arch & ABIR
Howard Ross – Udarta Consulting
"With over 1000 persons already signed up for the events, It is not too late to register to visit the Dive In Festival website."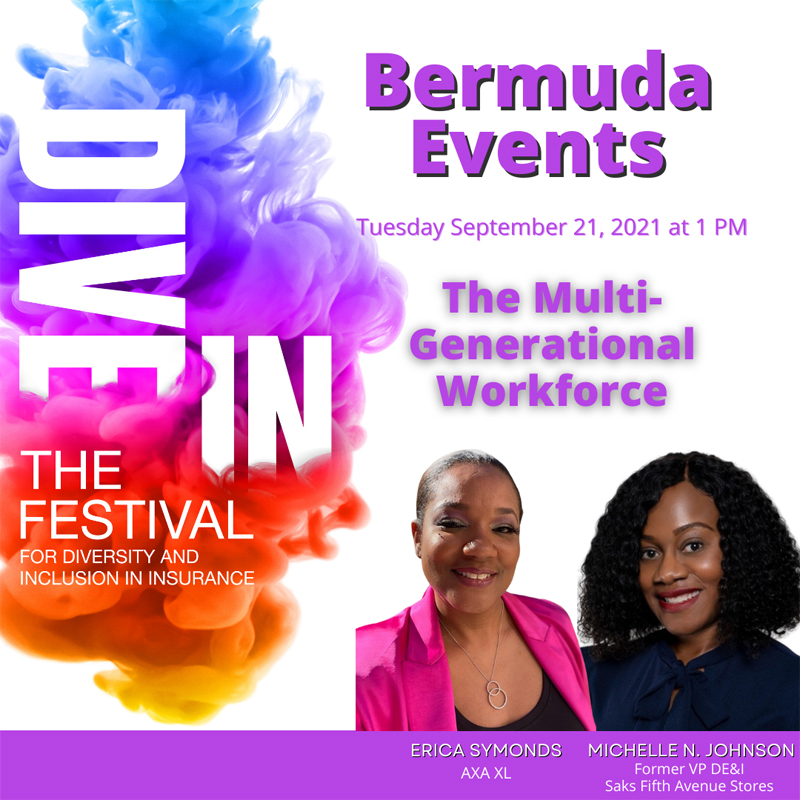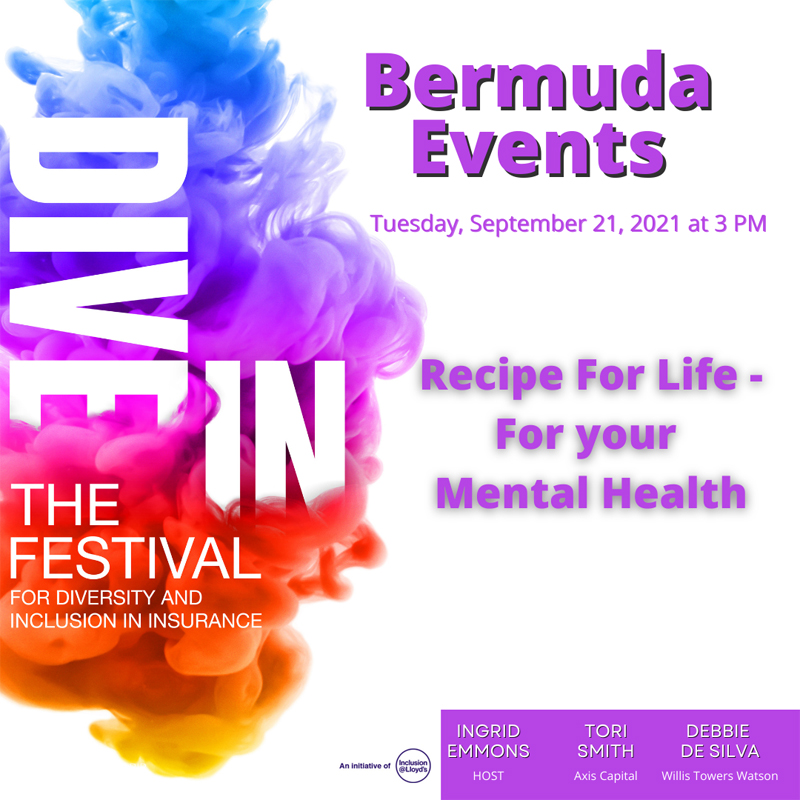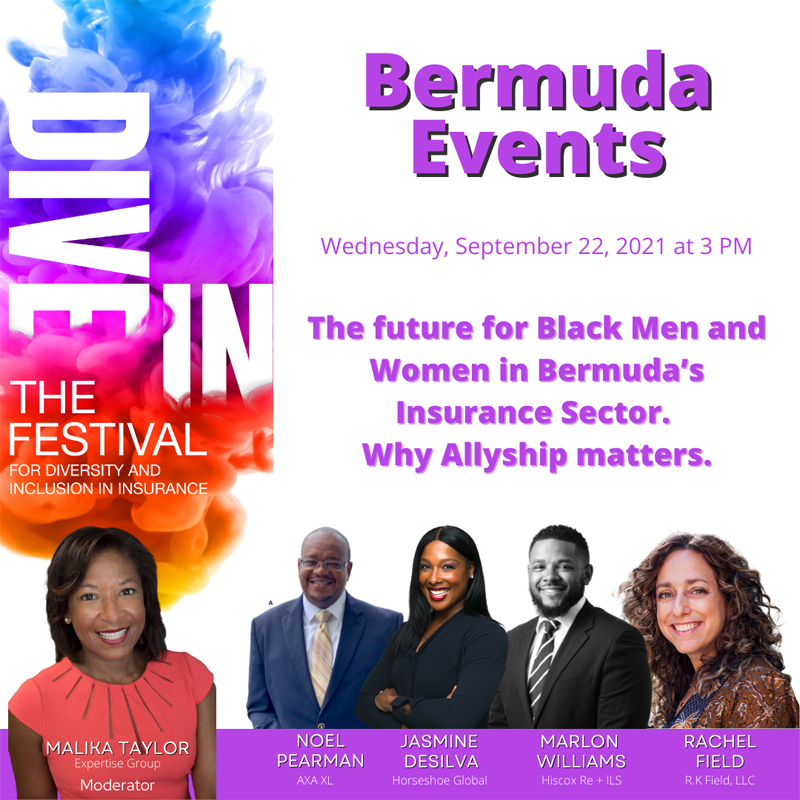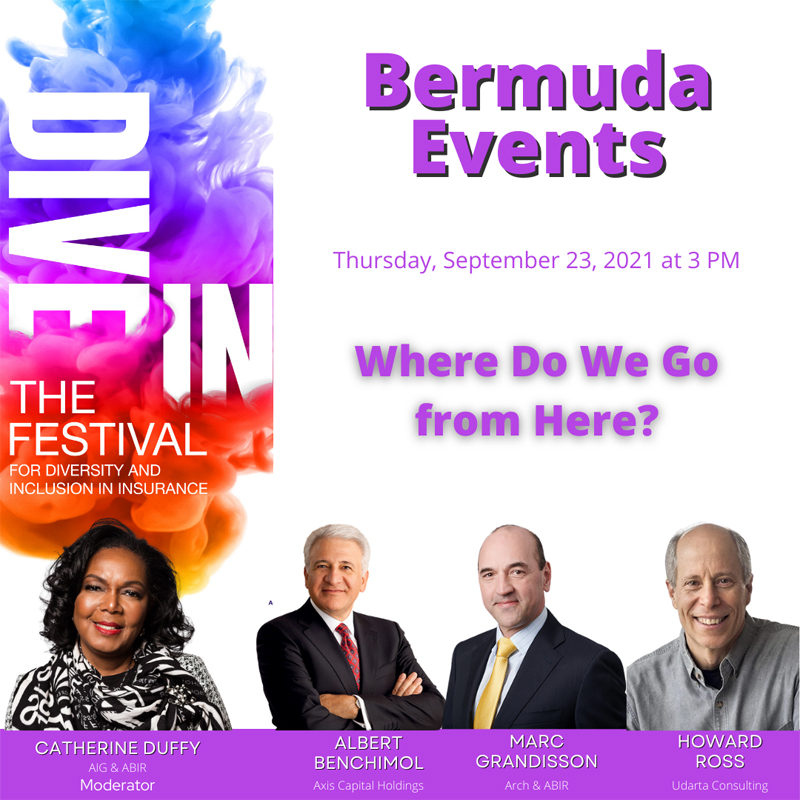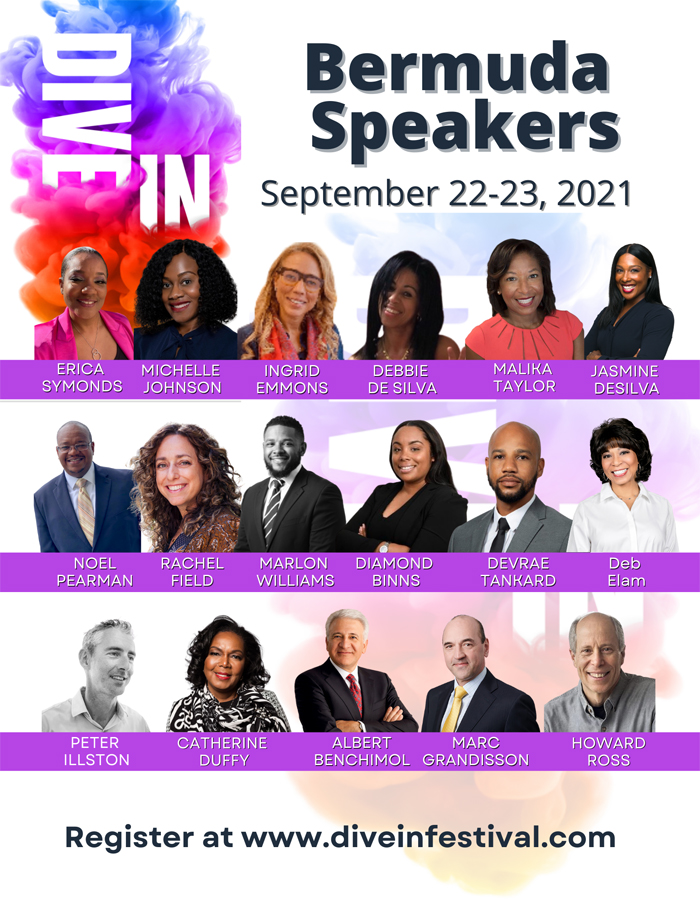 Read More About