[Updated] Bermuda's Flora Duffy has claimed yet another major victory, this time winning the Super League Triathlon Malibu race today [Sept 25] in California.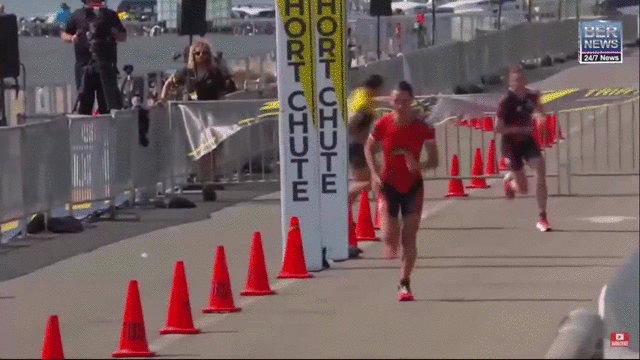 Duffy, who has a string of major victories across a variety of triathlon events, was handed a Wildcard for the event, and today marked the first time the Bermudian triathlete has raced in the Super League. Georgia Taylor-Brown crossed the line in second place today, and won the overall series for the season. The race has just concluded and we will update with more information as able.
Screenshot from the online broadcast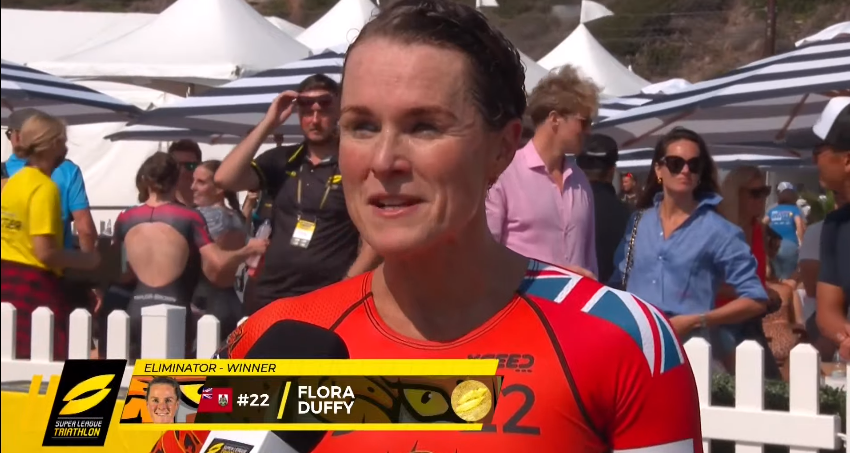 Update: The organisation's race report said, "Flora Duffy has today stormed to victory at the Super League Championship decider in Malibu, California, beating a stacked field of world champions to complete a memorable summer for the Bermudan triathlete.
"Duffy, who became the Olympic champion in Tokyo in August, dominated the Eliminator showdown from the off, with the Bermudan's win ensuring the second-place finisher Georgia Taylor-Brown was the overall series champion ahead of her British compatriot Jess Learmonth."
Update: Image posted by the Super League Triathlon organisation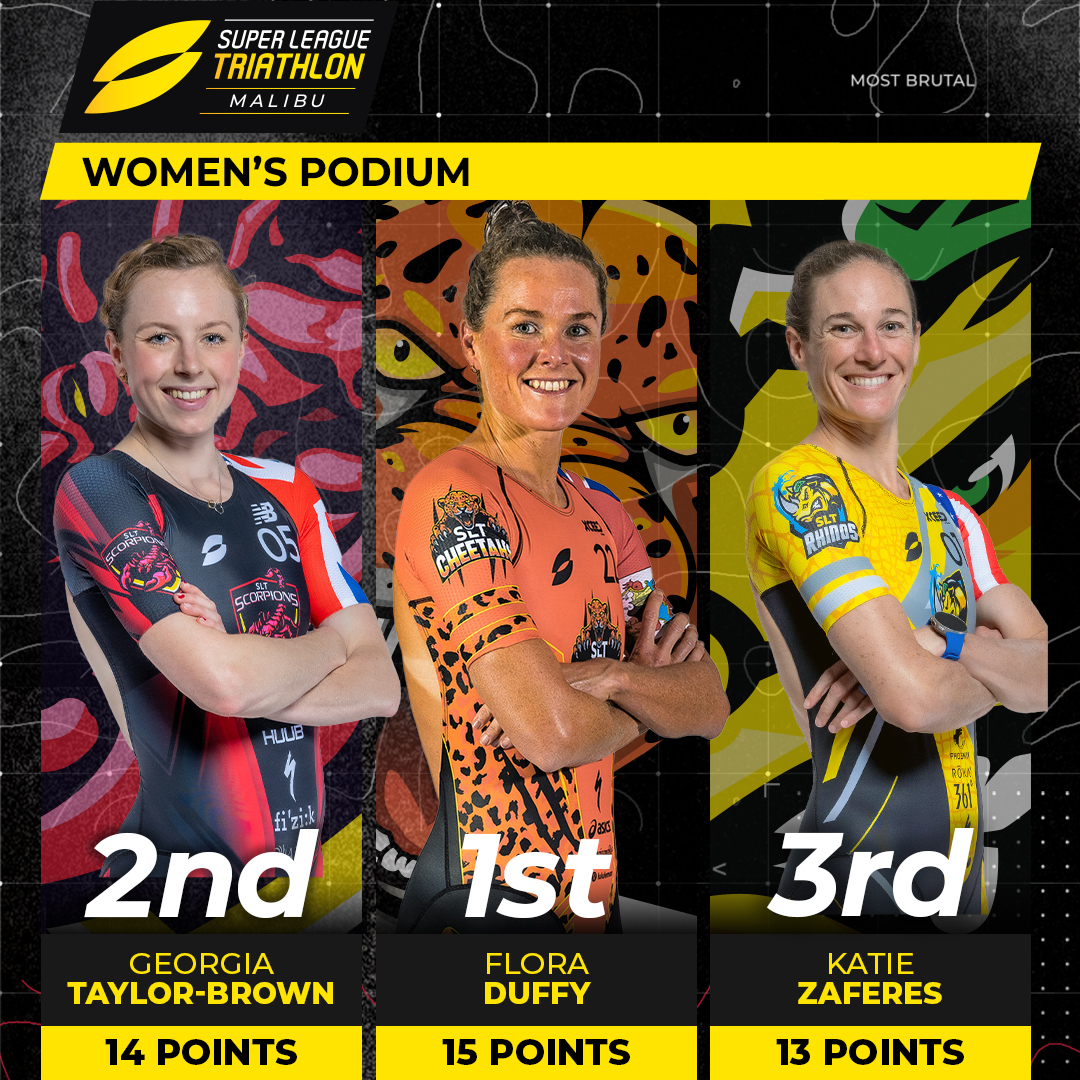 "It was my first Super League experience and I didn't know what to expect," said Ms Duffy at the finish. "But I absolutely loved it. It helped coming in fresh, but the speed was a shock to my system.
"I grew up in Bermuda so I spent a lot of time in the ocean and I'm used to the surf, so I felt comfortable out there. Georgia is such a classy athlete and so talented and really turned it on during that last run."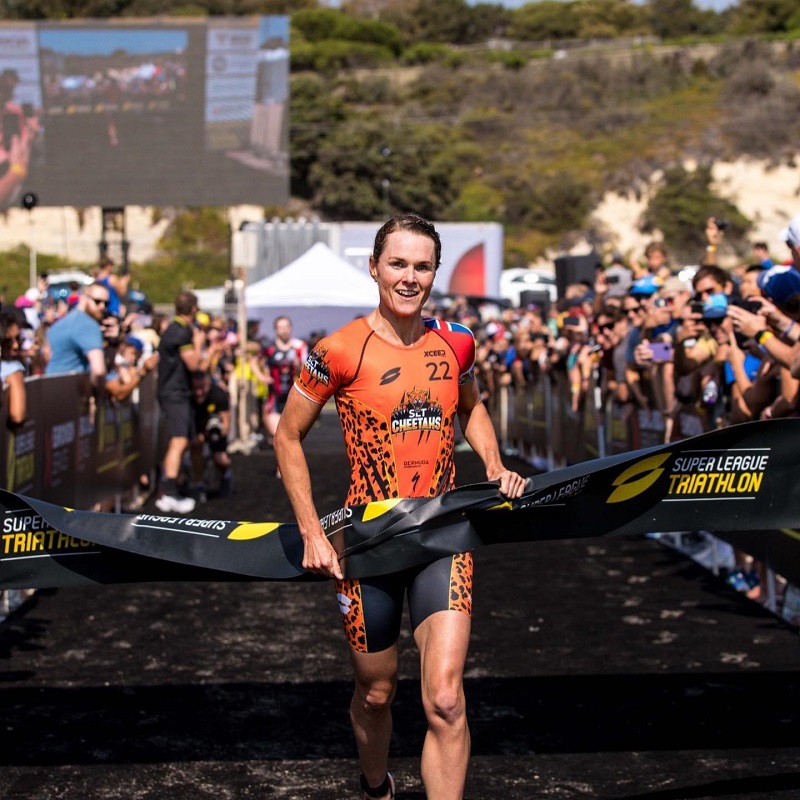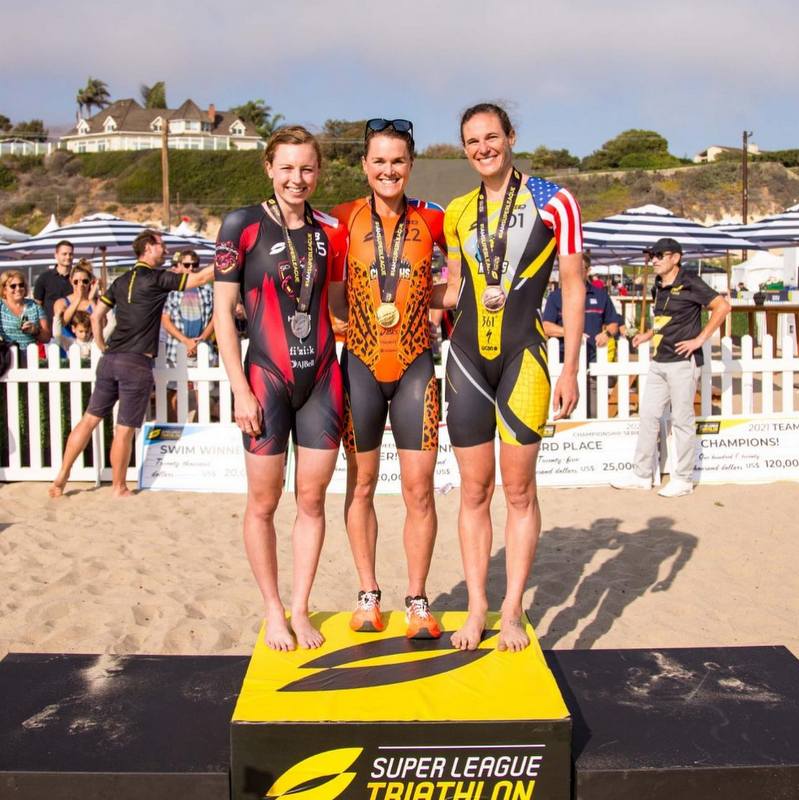 Read More About