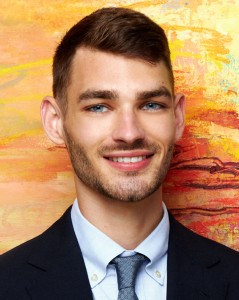 Law firm MJM Limited announced that Reid Orchard has joined its legal training programme.
He earned an undergraduate degree in Law [Hons], with business from Plymouth University in 2020, and earlier this year he completed a postgraduate degree, the Legal Practice Course, with Distinction while studying at BPP Law school in Bristol.
Mr Orchard said, "I am honoured to be joining the fantastic team at MJM Ltd. I believe MJM is a place where I can not only refine my legal skills, but also give back to the community. I look forward to continuing their practice of delivering quality, bespoke client services in a broad range of core legal areas."
Jeremy Leese, MJM Director and Head of the firm's Corporate & Finance Department said, "We are delighted to welcome Reid to the firm. We believe he has all the tools necessary to become a successful lawyer, and we look forward to working with him towards the completion of his training.
"For MJM, hiring talented young Bermudians as pupils is of the utmost importance. Not only do we seek students who are capable of developing into exceptional attorneys, but also those who have the ability to grow professionally and who we can assist on the path to reaching their full potential."
"MJM's pupillage programme is for newly qualified lawyers who are eligible for call to the Bermuda Bar, and who possess relevant academic qualifications from a British Commonwealth jurisdiction," the law firm explained.
"The programme involves a one-year period of training under the supervision of an experienced practitioner and mentor, and requires the trainee to work in several departments and practice disciplines for a period of at least 12 months before becoming eligible to be called to the Bermuda Bar."

Read More About