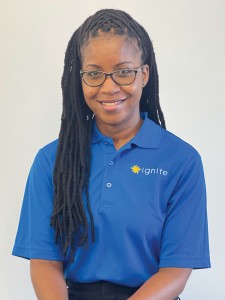 Ignite Bermuda has hired Selica Blackwood as their new Communications and Administrations Officer.
A spokesperson said, "Ignite Bermuda is excited to have expanded with the hire of Bermudian Selica Blackwood as the new Communications and Administrations Officer after receiving 79 applications from highly qualified candidates.
"Ms. Blackwood brings a unique combination of skills and a real passion for supporting the community during this challenging time.
"She is keen to help the Ignite members using her skills in personal development, organization, and brand management, building on her 15 years of experience at Appleby [Bermuda] Limited in the Marketing Department where she was the brand guardian across 10 international offices.
"Ms. Blackwood's previous remit included the role of Initiatives Executive, which incorporated training and special projects as well as managing Above and Beyond, an internal employee recognition scheme."
Ms. Blackwood stated, "I am eager to put my skills to use while learning and growing in this new role at Ignite Bermuda. I am looking forward to helping entrepreneurs realize their full potential as masters of their fate and leaders in their chosen industry."
The company added, "Since Sean Reel joined in 2019, Ignite is proud to have hired a fully Bermudian team to support its ever-growing community of passionate entrepreneurs and community leaders. Laura Lyons joined the team in August of 2019 as the Manager of Acceleration & Entrepreneurial Enablement, adding Ignite's first certified Bermudian Enabler.
"Georgia Rego returned home at the height of lockdown in 2020 and began volunteering at Ignite after completing her degree in Marketing from Elon University. Ms Rego has since taken on more responsibility in her role as Intern and Special Project Manager for Ignite's inaugural Young Adult Internship Programme. During this Summer she co-managed an important new programme supporting 20 young adults Bermudians with internships.
Georgia Rego, Selica Blackwood, Sean Reel and Laura Lyons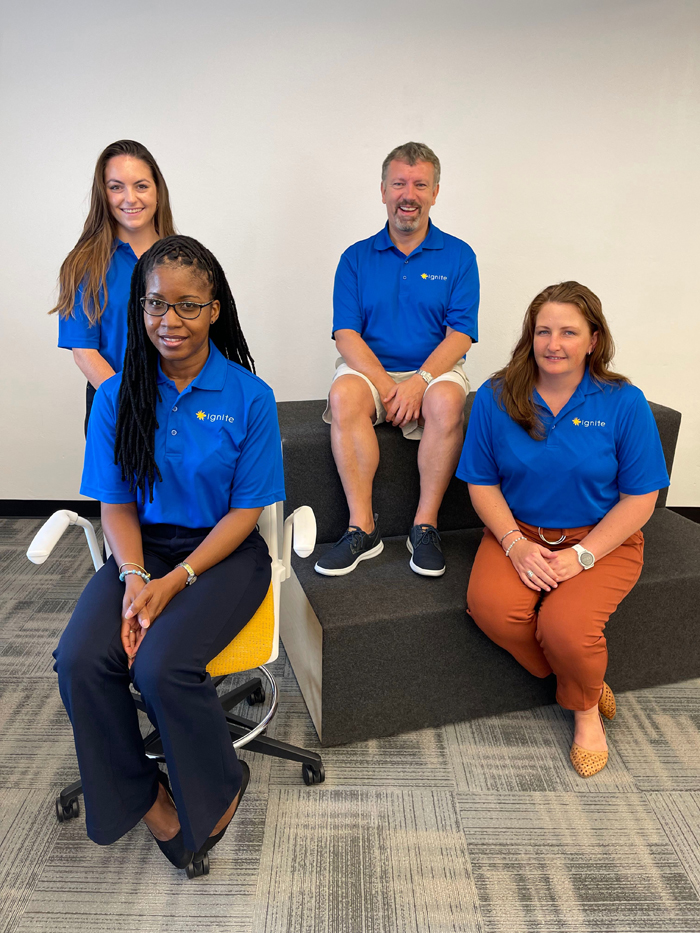 "The Ignite community has now reached over 300 entrepreneurs and community leaders that have benefited from programmes, coaching, mentorship and access to facilities.
"By expanding the team, Ignite is confident that it can better support Bermuda's entrepreneurial community leaders. This new role is crucial in helping to build a trusted and inclusive environment while raising Ignite's unique profile as it continues to evolve. In addition, the position will serve as a liaison between the entrepreneurs, community leaders, the mentor network, the angel network and sponsors."
Sean Reel said, "I am really excited to have such an amazing team supporting our Entrepreneurs and Community Leaders; many who are pivoting, growing and realigning themselves to the needs of Bermuda today and in the future. I would like to thank all our sponsors for their continued support during this critical time."
Read More About