[Updating] The police are holding a press conference today [Oct 27] in order to provide an update on last night's shooting at Robin Hood, which saw multiple shots fired in the establishment at around 6.00pm, resulting in four people sustaining gunshot wounds and other customers fleeing.
The police have not yet provided an update on the victims' conditions, however it is likely they will do so during this press conference. We will have additional coverage later on and in the meantime the live video is below.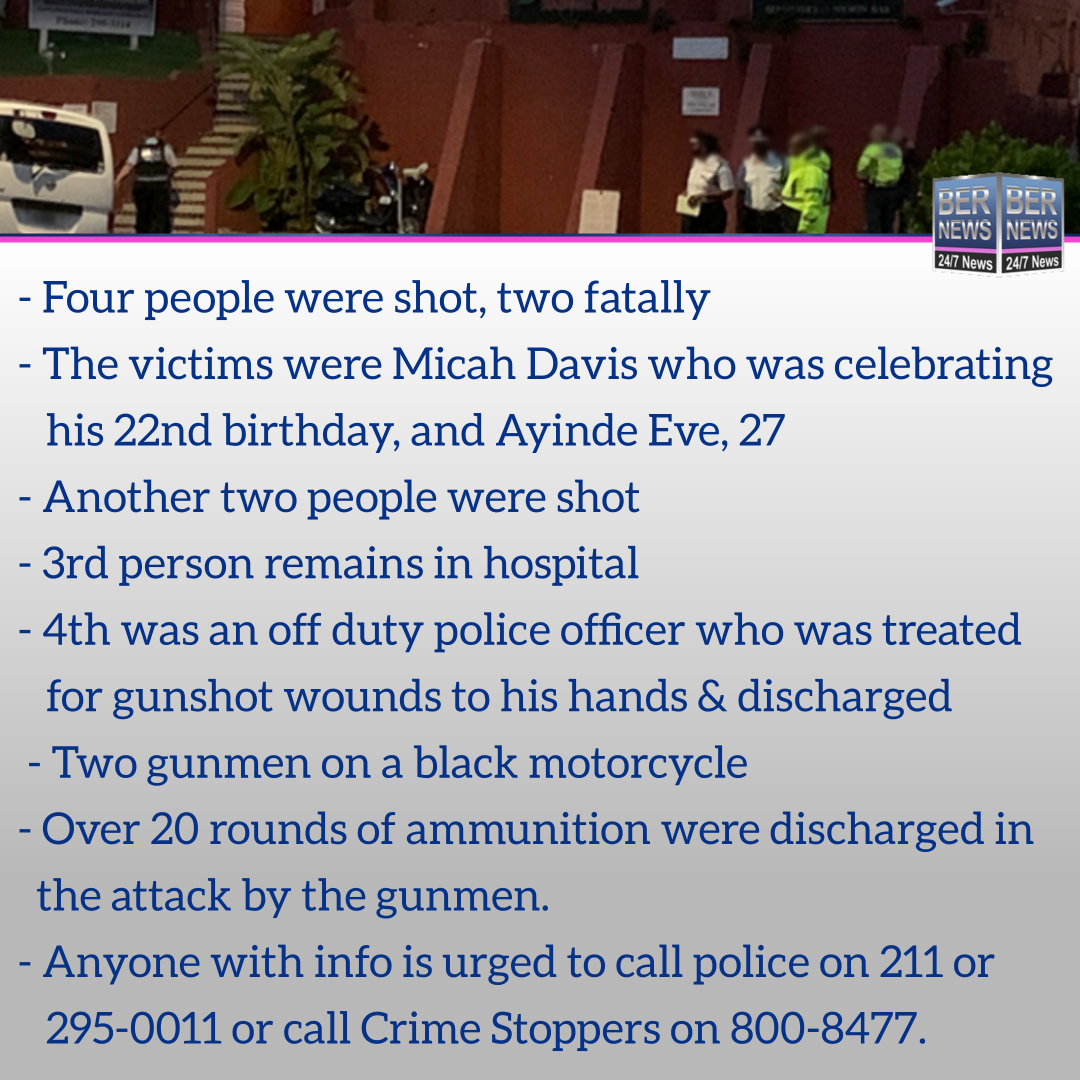 Update 12.19pm: The press conference has just concluded, more details to come – but the police have confirmed that two men have died.
The police said, "Two families today are mourning the loss of loved ones. One of those victims was actually celebrating his birthday when his life was taken away in the most cruel manner. A third man was shot, and also an off-duty police officer was watching the football game when he received gunshot wounds that were treated at King Edward Memorial Hospital and he was subsequently released."
"Our thoughts and prayers are with all the families and friends of those affected by this horrific incident. Please, I appeal to you: if you know something, say something. You would want someone to come forward if it was your loved one we were grieving for today."
Update: The live broadcast has concluded and the 14-minute replay is below
"This was a brazen gun attack in a popular restaurant and it certainly signifies a new level of callousness and brazenness.
"We've been here before, we've brought people to justice before, and I think that's important to remember. The disregard for human life by these gunmen necessitates that we examine who we are as a people. Our small island nation often represents the very best in the world; unfortunately, this signifies us at our very worst.
"I wish to reassure our community that the Bermuda Police Service will work to stabilize our community and bring all the resources at our disposal to bring those offenders to justice."
Anyone with information is urged to call 211, the main police number, 295-0011 or Crime Stoppers on 800-8477.
Update 3.52pm: Detective Chief Inspector, Peter Stableford said, "I would like to provide an update on the investigation into the shooting which occurred about 6.00 pm last night where two young men have been murdered. I can confirm the identity of the individuals as Micah Davis who was celebrating his 22nd birthday yesterday and Ayinde Eve who was 27 years old. Another 2 persons were also shot but did not receive life threatening injuries. The bar at the time had a number of patrons who were there to watch the football and it was busy.
"Anyone on the premises between 3 pm and 6 pm yesterday is asked to get in touch with us if we haven't spoken to you yet as you may have information that is vital to enquiry – please call 211 or crime stoppers on 800-8477.
The police provided the images below of the two victims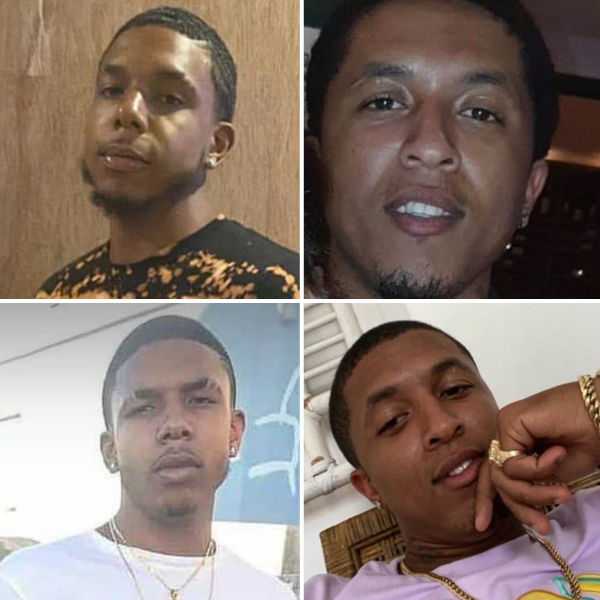 "What we know at this stage is that 2 gunmen on a black motorcycle attended the Robin Hood Public House both were wearing black helmets and dark pants, the rider wore a dark top and passenger a light coloured top. I repeat a black motor cycle with 2 persons the rider in dark pants and top, with the passenger in dark pants and light top both with black helmets.
"The passenger had gone into the premises and shot a number of times at the patrons. Ayinde ran from the premises out into the rear car park where the second gunman and rider of the cycle was waiting. Ayinde was shot a number of times by the second gunman riding the black motor cycle. Both gunmen have left on the cycle and are believed to have travel out of the city via Bandroom Lane and onto Glebe Road shortly after 6.00pm.
"The investigation at this stage is that this is a gang related attack which has was carefully planned and carried out. Over 20 rounds of ammunition were discharged in the attack by both gunman. The third victim was associated to the deceased remains in hospital and the fourth was an off duty police officer enjoying the football with friends who was treated for gunshot wounds to his hands and discharged.
"The appeal today is for people with dash cams, home CCTV and video door bells to have a look at your footage from 5 pm to 7 pm last night and if you see anything to get in touch – these gunman had to set up and ready themselves somewhere in our community and had to drive back somewhere. Please call 211, the main number 2950011 or me personally on 717-2286. We have a web portal set up to assist anyone with footage to get it to us – please login on at; https://portal.police.bm/robinhood."
Update October 27, 6.06pm: "The Ministry of National Security together with the Police urges calm in the community whilst the investigation is underway," Minister of National Security Renee Ming said.
Minister Ming said, "Like most of Bermuda, my thoughts and prayers are with the families of those affected by last night's incident.
"I condemn the shootings at the Robin Hood Bar and Restaurant in the strongest possible terms. The callous and senseless acts of violence which occurred last night has no place in our society. This heinous act put so many people in harm's way.
"I will reiterate my comments from last night. If anyone knows anything, they must say something. The perpetrators of this crime must be brought to justice, and the only way to do that is to assist the police in their investigations.
"The Ministry of National Security together with the Police urges calm in the community whilst the investigation is underway.
"If you have information, contact the police immediately. Call 211 or the confidential and anonymous phone number 800 8477.
"Additionally, if there are individuals that need emotional support, there are resources on hand to offer assistance.
"Bermuda, the violence must stop. I plead to each of you to do your part in helping to end this."
Read More About