Bermuda Hospitals Board [BHB] welcomed ten students from Bermuda College's Applied Science and Technology Department to tour the Mid-Atlantic Wellness Institute [MWI] sewage treatment facility.
A spokesperson said, "BHB is celebrating Facilities Management Week and the students were invited to see first-hand how the plant works.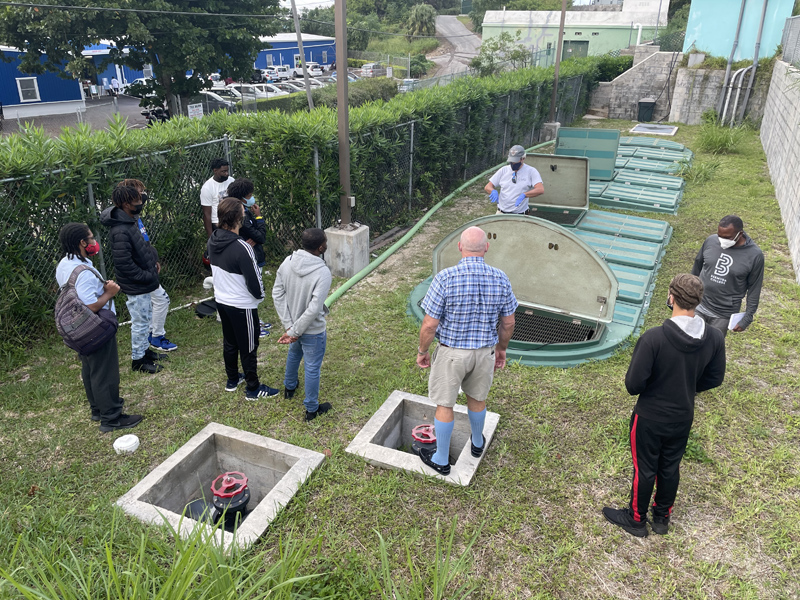 BHB Assistant Facilities Manager, Alan Gorbutt, heads the department at MWI and facilitated the event.
He said, "Connecting with our community is important to us and while a tour of a sewage treatment plant is unlikely to have wide appeal, we did feel it could be of interest to Bermuda College students who may be considering careers in the trades and engineering."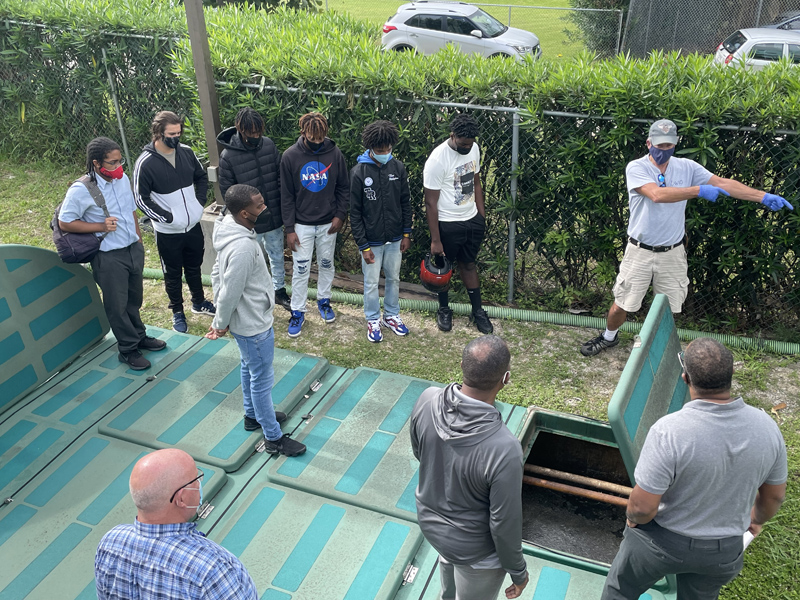 Technical Education lecturer Joseph Weeks said the tour, conducted by Adam Diel, General Manager of Water Infrastructure Group [the company that manages the MWI plant], gave students a great opportunity to see the practical side of the theory they learned in the classroom.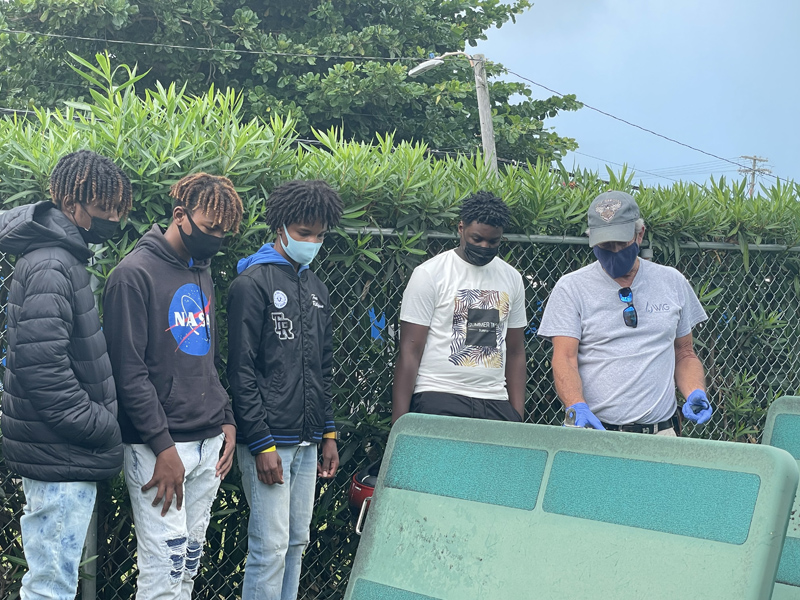 "Mr Diel not only gave a technically informative tour, he also highlighted that this type of work is in demand with very few, if any, Bermudians in the field or training for it," said Mr. Weeks.
"This knowledge is very valuable for our students and the exposure means they may now consider a career in a field that was previously not on their radar."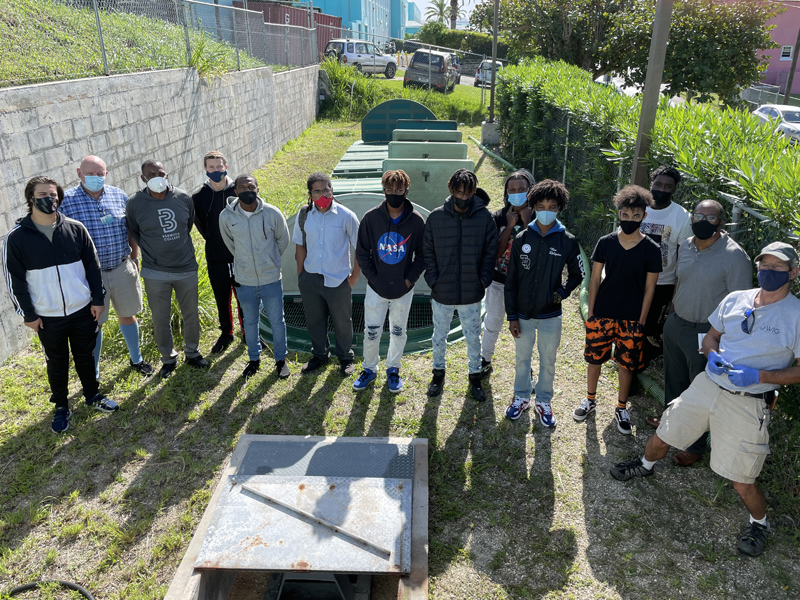 "The sewage treatment plant at MWI was installed in 2015. Approximately 2,500 gallons of waste water is treated there every 24 hours. Waste water from toilets, sinks, showers and the kitchen, are processed in the plant. Grease and some other solids are removed before the water enters the plant via traps that are cleaned separately," a spokesperson explained.
The MWI Sewage Treatment Plant Information Sheet follows below [PDF here]: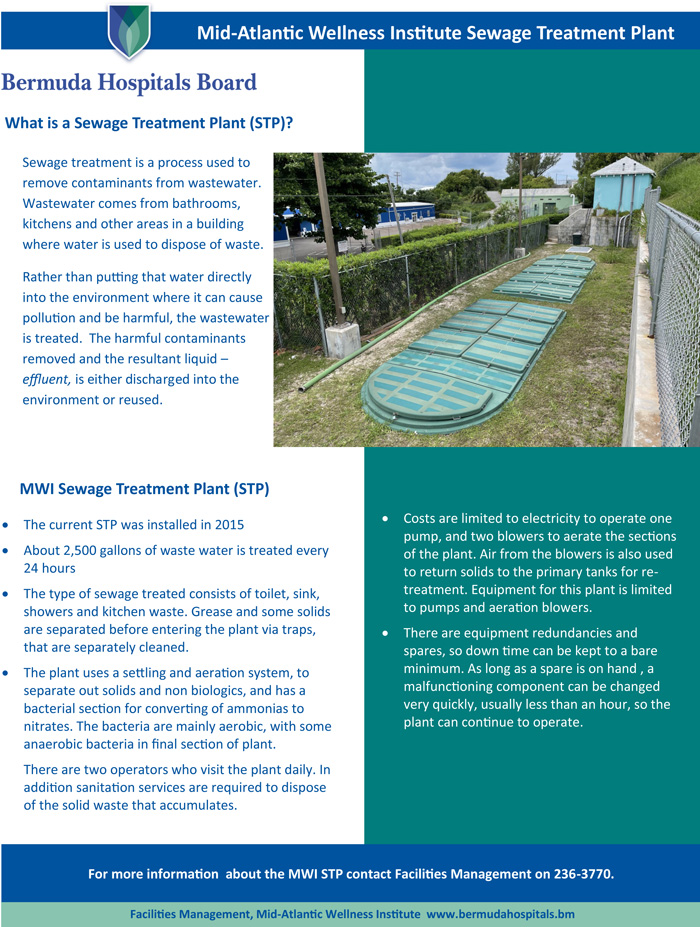 Read More About