Olympic gold medalist Flora Duffy acknowledged Clarence Hill — the first Bermudian to win an Olympic medal — during the special presentation held yesterday [Oct 11] at the Cabinet Office, saying that he showed that a Bermudian could win a Olympic medal, and paved the way.
"Thank you to Clarence," Ms Duffy said, resulting in applause from the gathered crowd.
"Thank you for being the first Bermudian to win a medal at the Olympic Games and showing us all what is possible, showing me – eight-year-old Flora – that a Bermudian could win a medal at the Olympic Games on a world stage, even from a small island like Bermuda."
Following the most recent Olympic Games, Bermuda is ranked 4th as far as all-time gold medals per capita, and 8th in all-time total medals per capita, as the bronze medal won by boxer Clarence Hill in 1976 and Flora Duffy's historic gold medal win, resulted in the island, with our comparatively tiny population, skyrocketing up the all time medal lists per capita.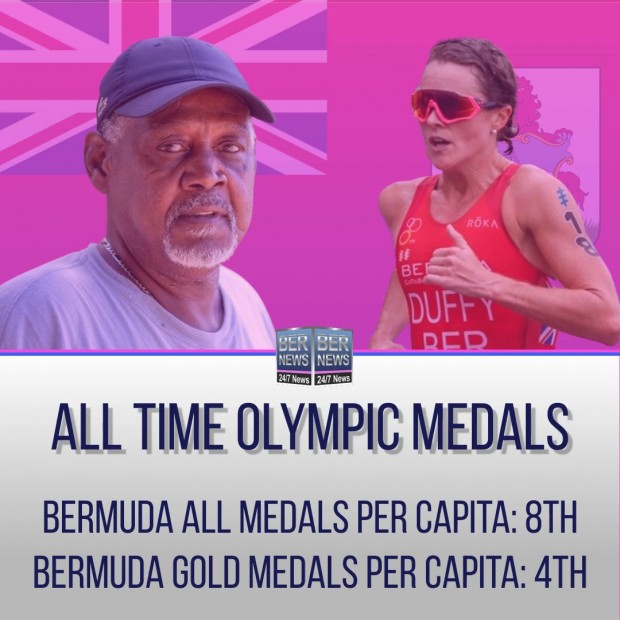 The presentation at the Cabinet Office was held in advance of the Flora Duffy Day public holiday on October 18th, which will include the renaming of the National Sports Centre Stadium to the Flora Duffy Stadium, the renaming of Corkscrew Hill to Flora Duffy Hill, a special recognition by the Bermuda Post Office, an artistic mural announcement, a Flora Duffy statue being commissioned, and an open air tribute concert.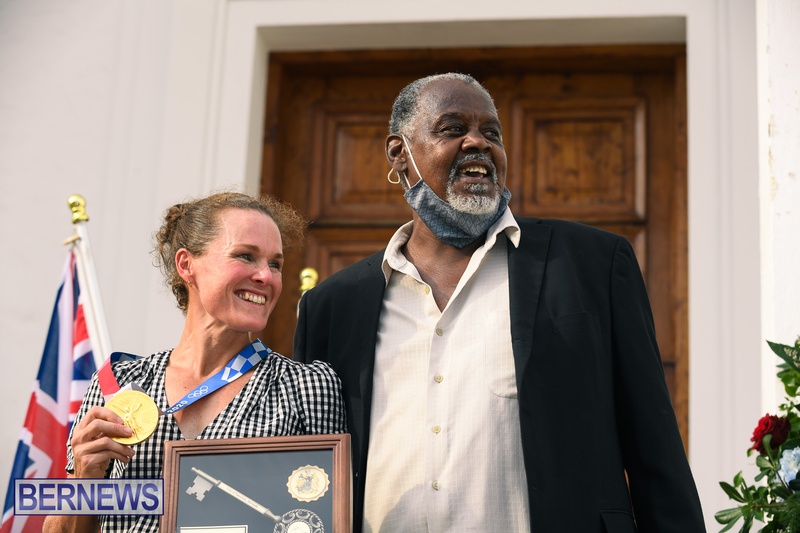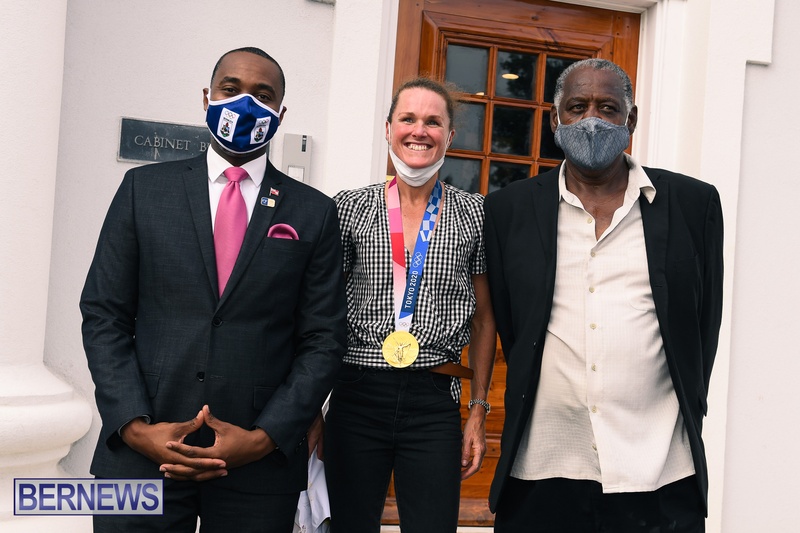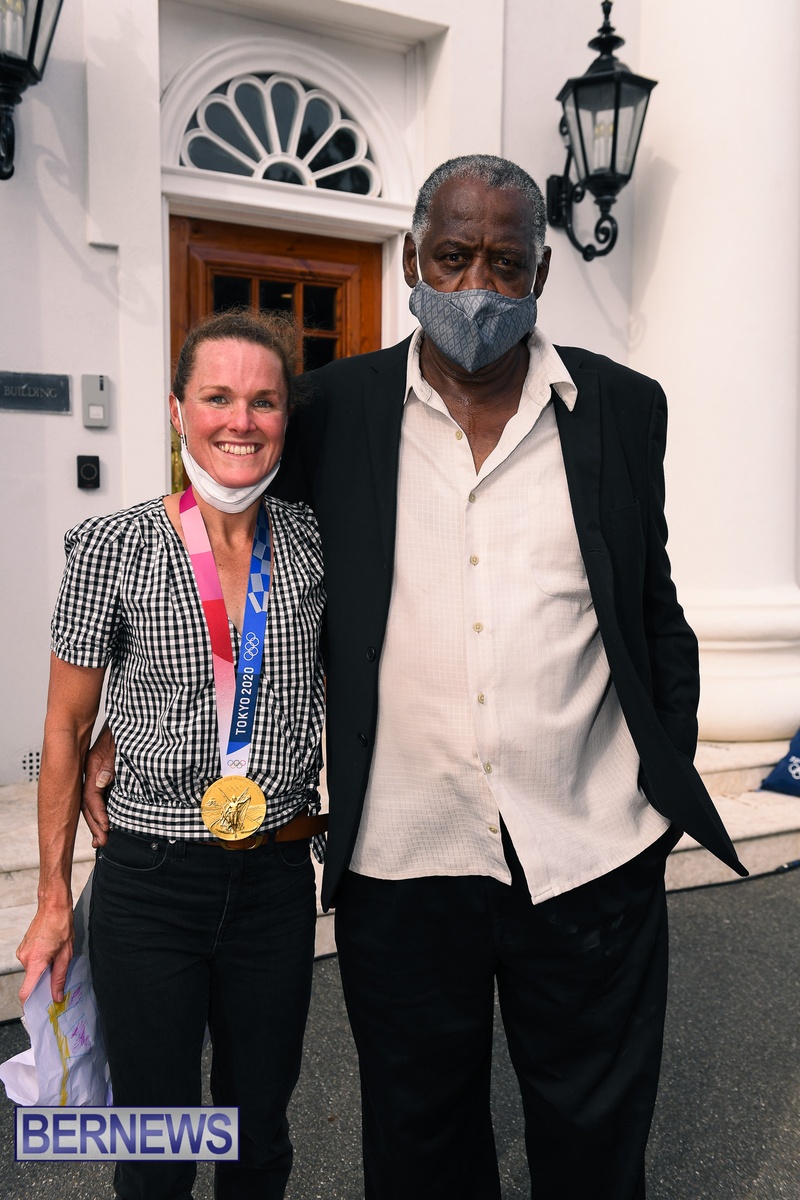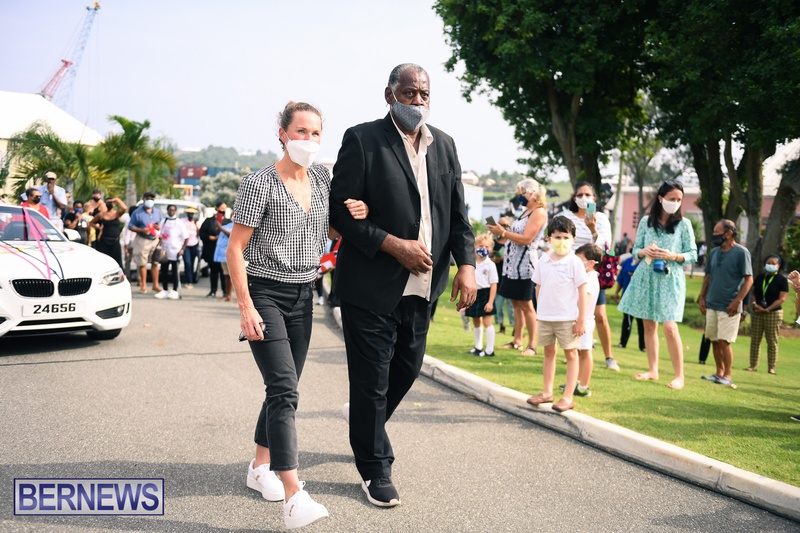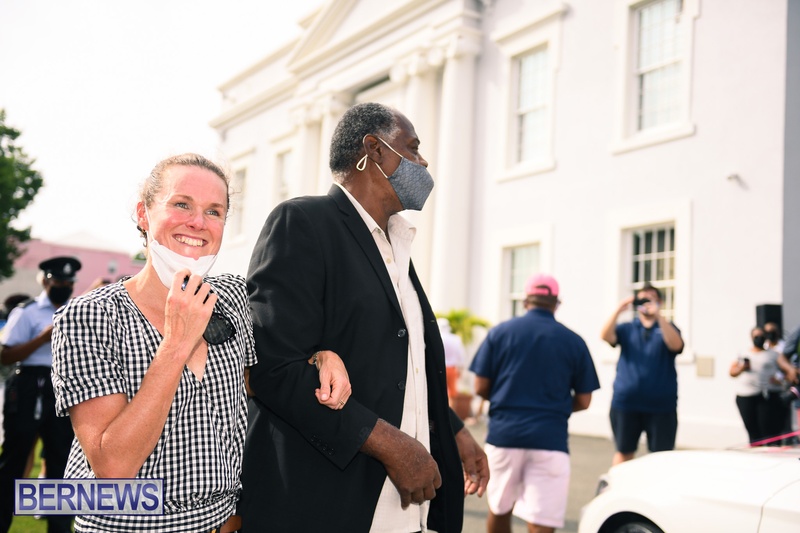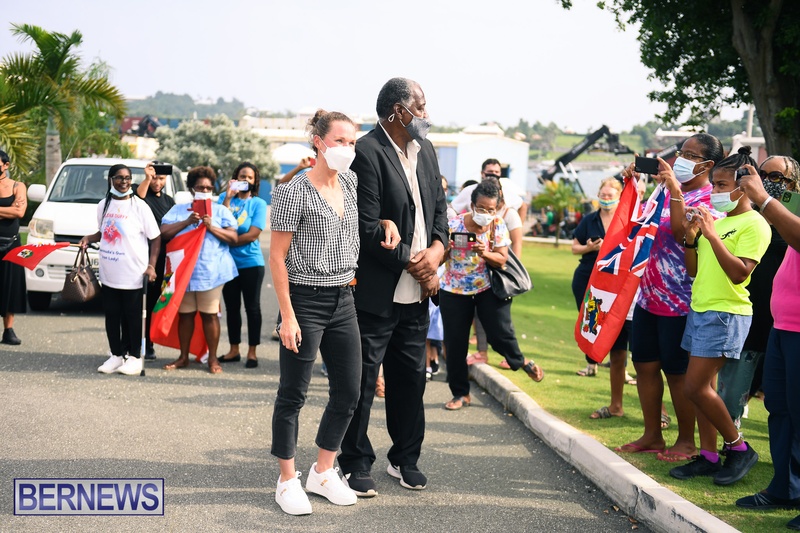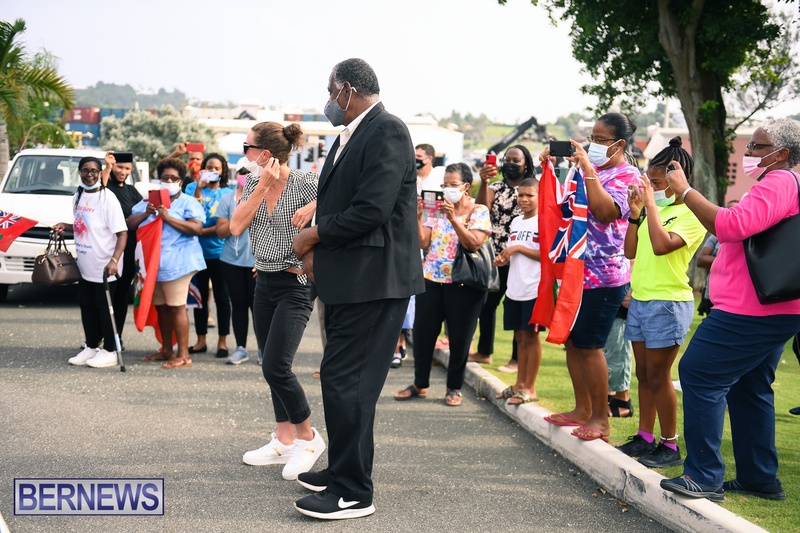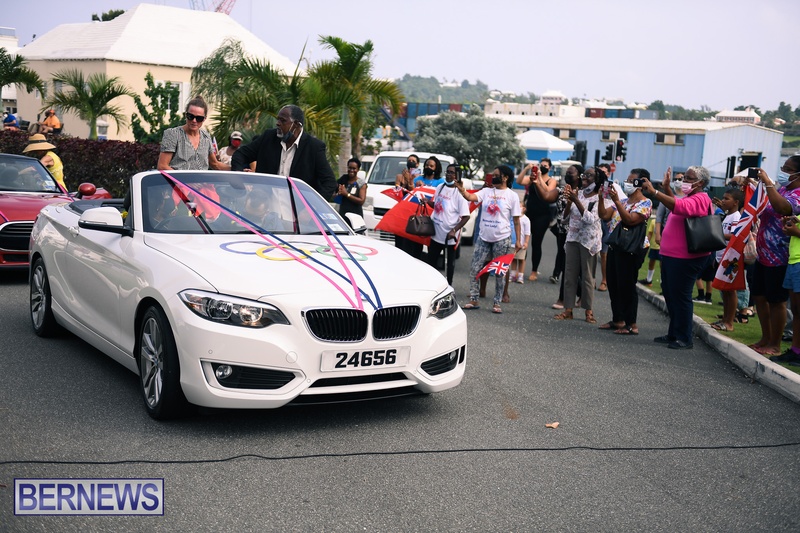 Read More About