Clinical Dietitian Sarah Williamson will be joining Bernews at 12.15pm today [Oct 12] for the latest episode in the Bernews News & Views series, with Ms Williamson set to discuss nutrition myths, health, Covid, and more, a topic which she addressed in a recent column.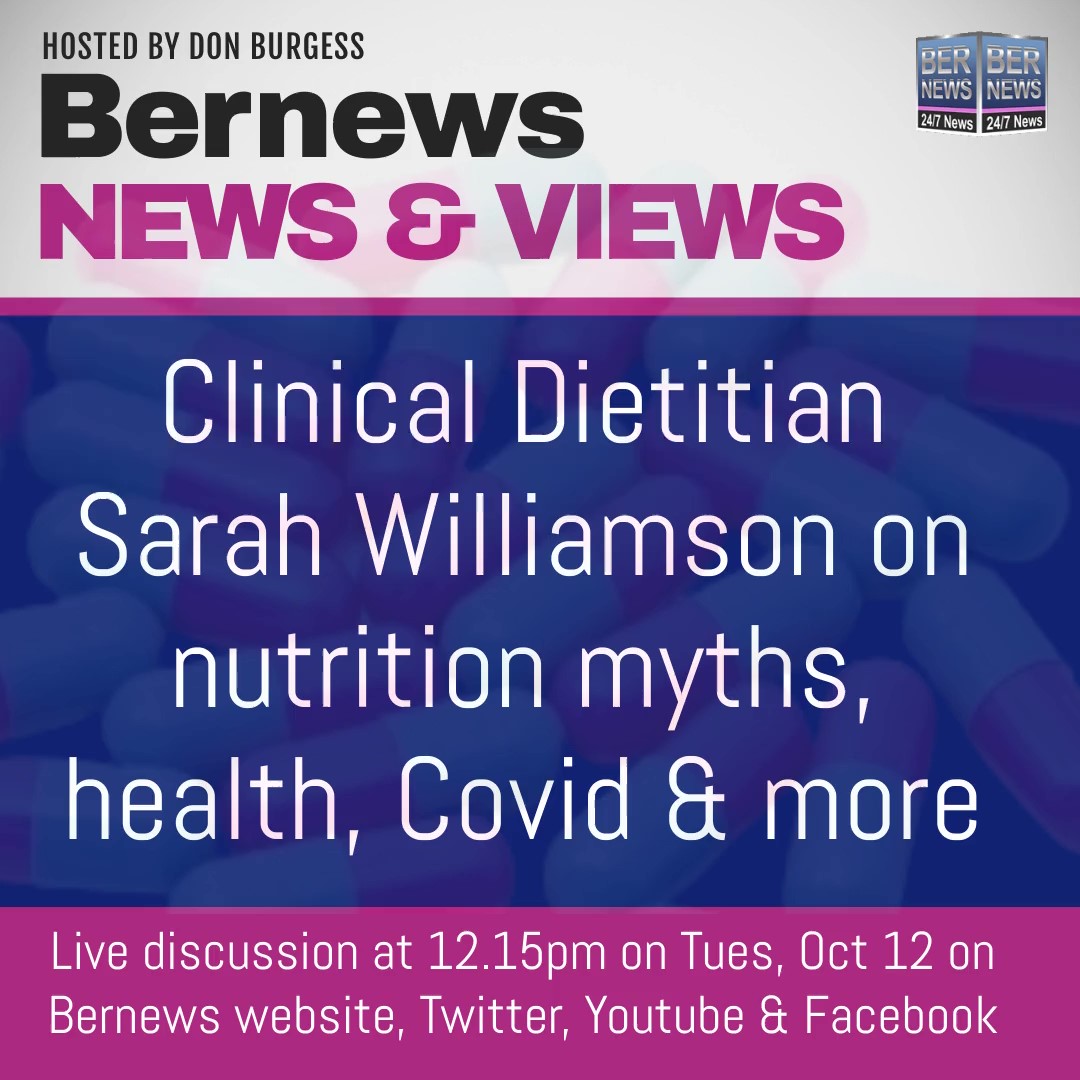 Ms Williamson is a Registered Dietitian in both Bermuda and the UK and has degrees in Human Nutrition, Clinical Nutrition & Health and a Masters in Dietetics. With 12 years experience working in nutrition, she currently works as a Clinical Dietititan at KEMH and has been President of the Bermuda Dietititans Association since 2019.
The live interview replay is below

You can find more information on the links below from our dedicated website BermudaCovid.com, which is the most comprehensive resource and historic record available of Bermuda's handling of the pandemic.
Read More About