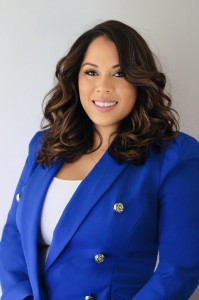 The Association of Bermuda Insurers and Reinsurers [ABIR] announced the appointment of Lynesha Lightbourne as Assistant Director of Public Policy and Government Relations.
A spokesperson said, "Ms Lightbourne arrives with 18 years of business development, financial services, and high net worth client service experience, and joins ABIR from the Bermuda Business Development Agency (BDA), where she was Business Development Manager.
"In her new role, Ms. Lightbourne will report to Suzanne Williams-Charles, Director of Policy and Regulation, and will assist in developing and advocating ABIR and member companies public policy related to doing business in Bermuda and other key jurisdictions such as the United States, the European Union, and the United Kingdom.
"Her responsibilities will include regular meetings with government officials and committees and other relevant bodies in Bermuda, and monitoring policy issues of interest to the ABIR membership, including all aspects of immigration, taxation in Bermuda, healthcare reform, public health regulation, public outreach and workforce development.
"Prior to joining ABIR, Ms. Lightbourne worked for five years at the BDA, most recently as Business Development Manager, Wealth Solutions, a role in which she developed and implemented data-based initiatives to attract companies and jobs to Bermuda.
"She had joined the BDA in 2016 as Business Development Coordinator, building a strong client base through networking and interacting with clients to understand their needs and to make recommendations tailored to individual situations.
"Ms. Lightbourne is Deputy Chair of the Bermuda Civil Aviation Authority board of directors. She holds a Bachelor of Arts degree in Business Administration and International Business from Fort Valley State University in Georgia, and a STEP Diploma in International Trust Management from CLT International."
John Huff said: "Lynesha is a valuable addition to our team. She is an excellent communicator with great knowledge of corporate governance and compliance, and she has a history of building strong professional relationships.
"Lynesha will help us to further ABIR's work in representing the policy interests of our expanding membership and in advocating for the industry and for Bermuda."
Read More About