The World Rugby Classic got underway at the National Sports Center with a double-header that produced 47 points on a night that saw Bermuda put on a commanding display to defeat Canada, much to the delight of the home crowd.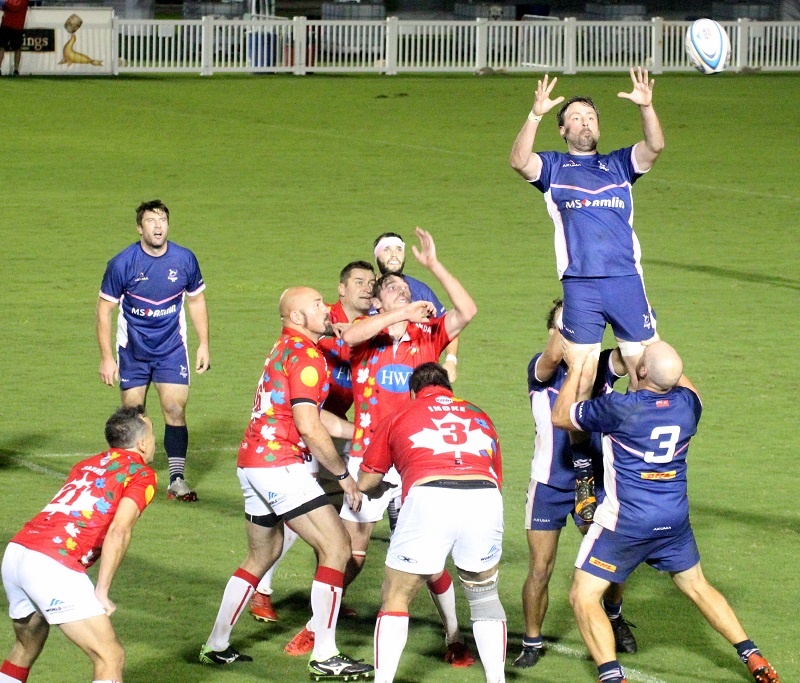 Bermuda 20 – Classic Canada 5
With a strong wind at their back, Bermuda did not take long to open the scoring, when Mike Dill went over for the game's first try, but when the conversion was missed Bermuda held a 5 – 0 lead.
Canada responded minutes later with John Tate going over in the corner, the conversion attempt was missed leaving the score 5 – 5. Bermuda held Canada at bay, before a break allowed Rory O'Kelly-Lynch to go over under the post, and when David Lunn kicked the conversion, Bermuda held a 12 – 5 lead.
Minutes before the halftime break Bermuda extended their lead to 15 – 5 when Lunn connected on a penalty.
Both teams struggled with the conditions in the second half, but it was Bermuda who scored the only points of the half when Mikey Kelly went over to make the final score 20 – 5.
Classic Lions 0 – Classic French 22
In the nightcap, the Classic French defeated the Classic Lions 22 – 0, the Classic French scored early and often in the match, getting two tries from Julien Saubade, and a single score from Didier Chouchan, they also got 2 conversions and a penalty.

Read More About