In addition to having an excellent athlete in action in Abu Dhabi, the island also had an impressive cheering contingent present, with four Bermudian children coming out to support Flora Duffy.
Kassandra & Julian Borchardt and Leila & Eliana Namphy — who all live in the United Arab Emirates with their parents — formed a super cute Bermudian cheering squad, complete with Bermuda flag and Bermuda themed t-shirts.
Twins Julian and Kassandra, whose parents are Bermudian Julie Matthews-Borchardt and German national Stefan Borchardt, also sent a motivational greeting for Flora Duffy before the race.
Joining Kassandra and Julian and proudly carrying the Bermuda flag were Bermudian sisters Leila and Eliana Namphy, who also live in the United Arab Emirates. The Bermudian cheering squad had plenty to celebrate, as Flora Duffy continued her winning streak, claiming yet another victory at the 2021 World Triathlon Championship Series in Abu Dhabi. The Olympic gold medalist and multiple time world champion took the the time to thank the children and pose with them for photos.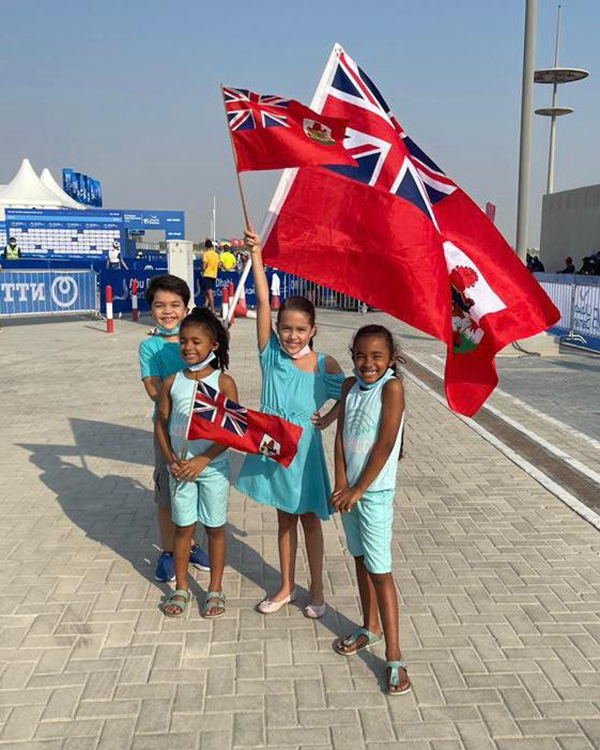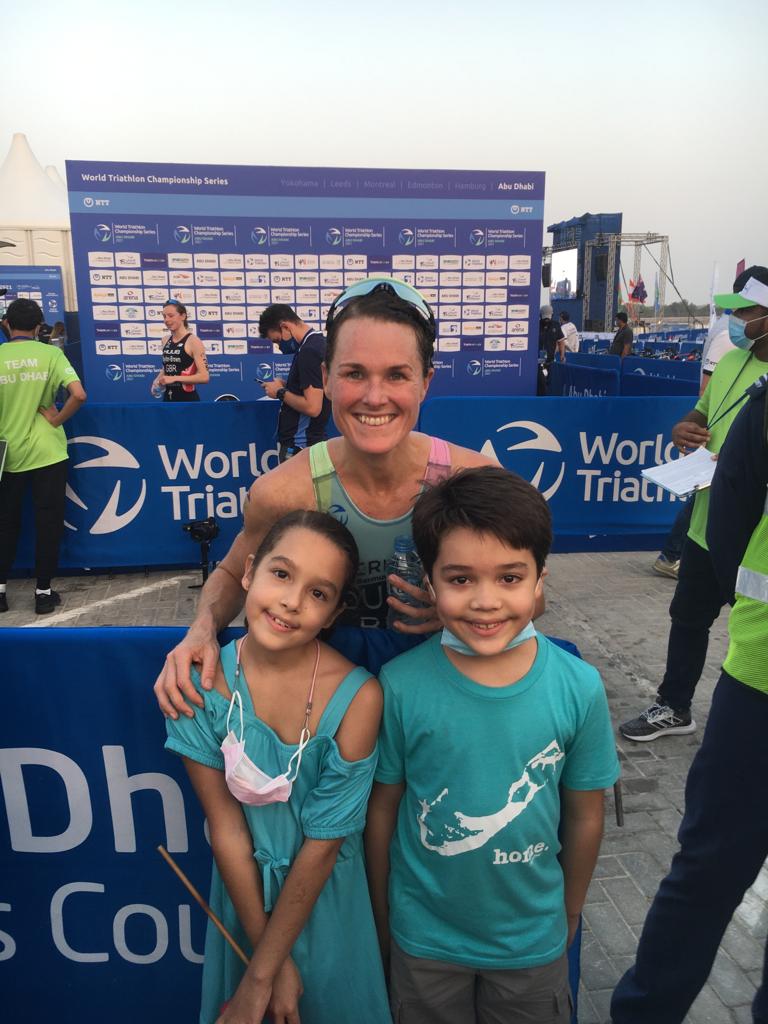 Read More About