The Royal Naval Dockyard is highlighting the businesses in the west end of the island and "all the exciting experiences and promotions they have in store" as the holiday season gets underway.
A spokesperson said, "The holiday season is fast approaching. For many of us, the hustle and bustle of the season is all part of the holiday fun. With the effects of Covid still taking hold over the island, the Royal Naval Dockyard has opted to have a little less bustle this year.
"Although they love hosting a variety of events for the community every year, they have decided to have a low-key season in the interest of keeping the community safe. This year, the Royal Naval Dockyard would like to highlight the many businesses in the west end of the island and showcase all the exciting experiences and promotions they have in store.
"Kicking off the start of the season, Grand Bazaar located in the Clocktower Mall is offering exciting discounts for Black Friday and Saturday. Featuring a 20% off storewide sale, you're sure to start your Christmas shopping off on the right foot. Open this month daily from 11am to 5pm.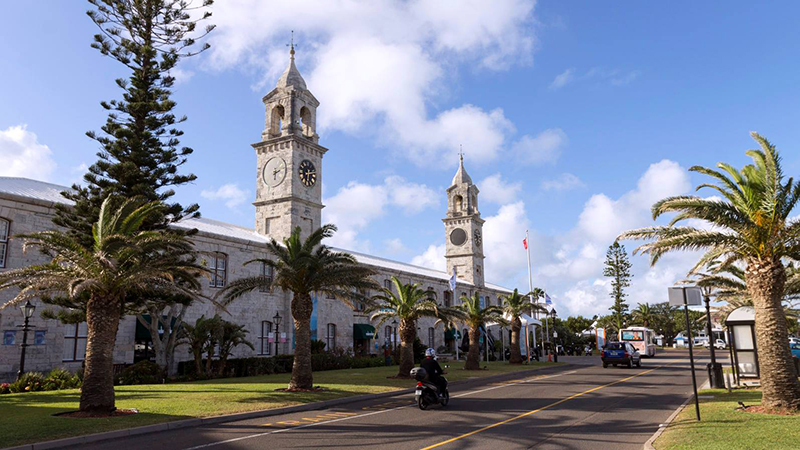 "For the convenience of Christmas shoppers, the Clocktower Mall will be open every weekend in December, from 11am – 5pm. A spokesperson for WEDCO stated "The Clocktower Mall offers a truly unique shopping experience to both locals and visitors.
"Featuring such stores as Harris, Studio 8 Glass, Lisa-Anne Rego, Davison's, Crisson's, The Perfume Shop & more! Our stores offer a range of products from Bermuda made and inspired goods, to unique gifts originating from around the globe, to fashion, home décor, perfumes, jewelry, art and more! With such a diverse selection of goods, you're bound to find a gift for everyone on your list.
"And don't forget the always popular Nannini Haagen-Dazs Ice Cream Parlour and Café Amici Ristorante which make the perfect stops to re-energize or hit that mid-day sweet tooth craving."
"The shopping doesn't stop there. Dockyard is home to many local retailers, like Jon Faulkner's Gallery which offers unique and handmade gifts that are perfect for that special person on your list. Open every day from 9am – 5pm.
"But what's Christmas without Santa Claus, right? Santa Sundays are back at Frog & Onion. Bring the kids for lunch at the Frog & Onion on Sunday December 5th, 12th or 19th and have a visit with the big guy in red.
"Also featuring live music & entertainment, this event is sure to be fun for the whole family. Don't forget the Craft Market across the way, open daily from 10am – 4pm, stop by and see all the amazing handmade products our talented locals have on offer. Be sure to check out the Bermuda Arts Centre and their small works show, also open daily from 11am – 5pm.
"The fun never stops in Dockyard, which is full of unique experiences and activities. Whether you're looking for a round of mini golf, some trampoline fun at Fryday's, to see the Dolphins or roam through the National Museum of Bermuda, or perhaps you want to test your problem-solving skills at Locked on the Rock Escape room? The holidays are all about spending time with loved ones, right? There's no better way to spend your holiday than to 'Shop, Dine & Experience' Dockyard.
"Looking for the perfect gift this holiday season? Why not purchase a Royal Naval Dockyard Gift Voucher? Redeemable at every Dockyard business, these vouchers are a great gift for everyone in the family. For more information, call WEDCO at 234-1709 or email at bd@wedco.bm.
"Want to stay up to date on all of Dockyard's news and events? Visit our website dockyard.bm or follow us on social media @dockyardbermuda.
"For any additional hours of select businesses, please contact each store individually."

Read More About