Endeavour has concluded its most recent BF&M No Limits Sailing Programme, which provides "recreational therapy for students ages five through 18-years-old who are on the autism spectrum or have developmental challenges and are enrolled in public schools across Bermuda."
A spokesperson said, "Endeavour is a Bermuda-registered charity and nonprofit that builds self-confidence and life skills by engaging diverse youth across Bermuda in experiential learning through sailing.
"The BF&M No Limits Sailing Programme, in partnership with Endeavour, provides experiential learning opportunities as a form of recreational therapy for students ages five through 18 years old who are on the autism spectrum or have developmental challenges and are enrolled in public schools across Bermuda.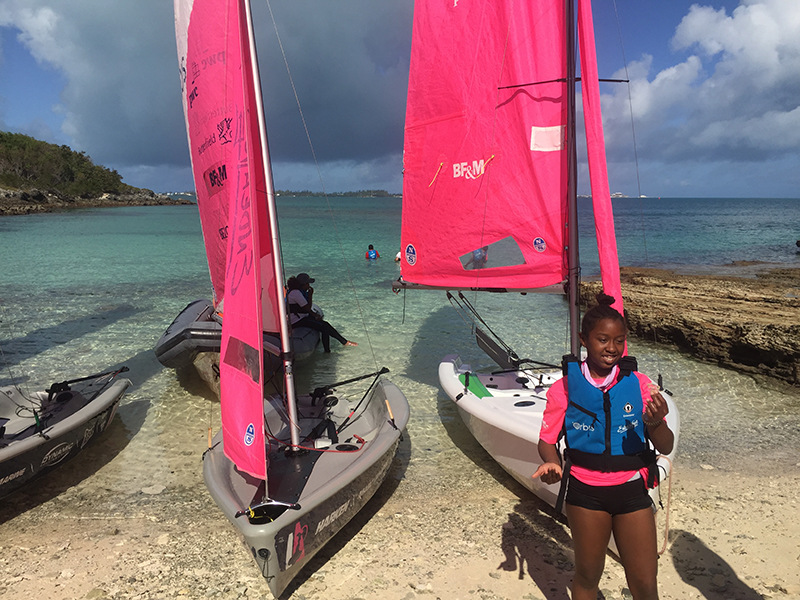 "Since the programme started in 2017, the BF&M No Limits Sailing Programme in partnership with Endeavour has engaged more than 50 students from five public schools: Paget Primary, Prospect Primary, West Pembroke Primary, Dellwood Middle School and The Berkeley Institute. This programme takes place in September and April during Autism Awareness Month."
Jennifer Pitcher, Endeavour's Community Engagement, Development & Partnerships Manager, said, "Endeavour aims to get all youth out on the water and inspire a lifelong appreciation for learning by providing inclusive access to ensure that young people of all backgrounds, skills and abilities have the same opportunities to participate."
The spokesperson said, "The ongoing success of the BF&M No Limits Sailing Programme with Endeavour is a result of dedicated educators who are passionate about making a difference in the lives of young people across our Island including our teacher partners as well as Endeavour's team who all go above and beyond to support students' learning and development.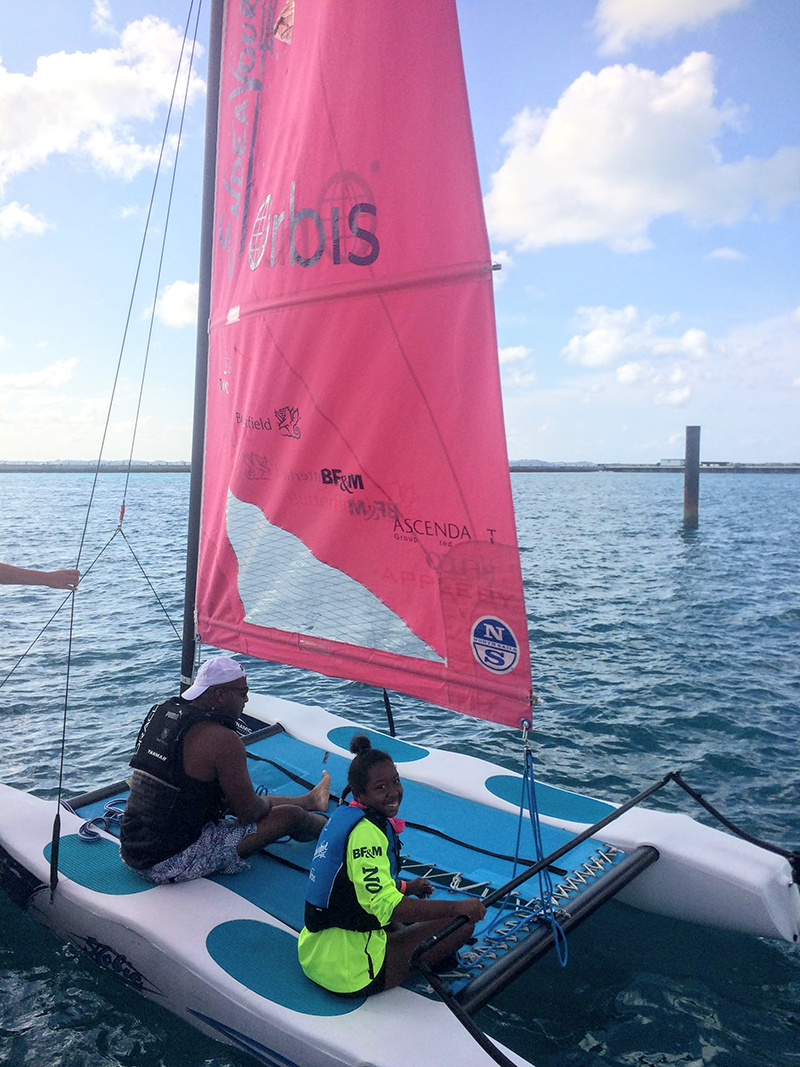 "Ninety-four percent of teachers who provide their support for their students' participation in the BF&M No Limits Sailing Programme with Endeavour reported that they believe their students benefit a great deal from their experience."
Ashleigh Lowe, ASD Teacher at The Berkeley Institute, said, "Participation in the BF&M No Limits Sailing Programme with Endeavour improves students' academic performance because the experiential learning makes them think quickly and activates their critical thinking skills.
"The STEAM framework requires students to solve real life problems, and also students are more willing to try math and science exercises because the Endeavour experience has increased their confidence and knowledge in these subject areas.
"Students have improved their social skills through participating in the BF&M No Limits Sailing Programme with Endeavour as students interact more with each other including splashing in the water and having fun together, which is not common for students with autism.
"Also, it improves their independence and communication skills, for example, when students want to communicate with their teachers while they are on the water, they must clearly communicate their needs as opposed to someone always being near to help them.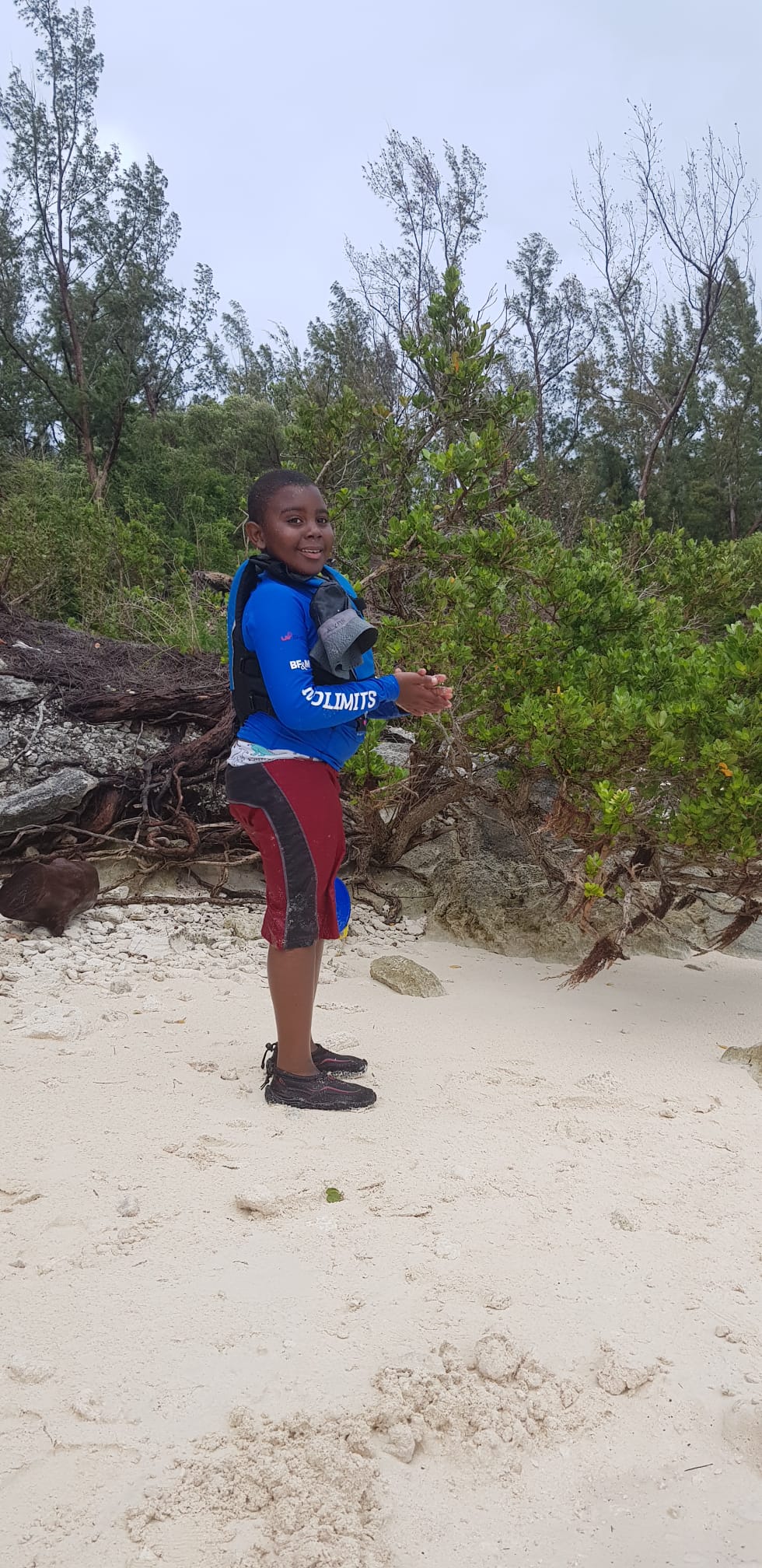 "The BF&M No Limits Sailing Programme with Endeavour has had a major impact on my students and the benefits they experience will be lifelong. Students look forward to going to Endeavour every year, when they know they are going they become so excited! Students are exposed to different experiences including sailing which is a form of recreational therapy, and this is an opportunity that they would not get anywhere else.
"The Endeavour team is supportive, kind and nurturing, which is key to the success of the programme. They understand that some of the students have challenges and they encourage them to be who they are, and they accommodate them."
Tristan Loescher, Endeavour's West Programme Manager, said, "The 2021-2022 school year started with remote learning, which meant we had to shift Endeavour's hands-on activities to offer virtual learning experiences again for the BF&M No Limits Sailing Programme. Based on the success of Endeavour's previous experience connecting with students virtually, we liaised with teachers at our five partner schools to organise five lessons that guided students through a different STEAM activity each day.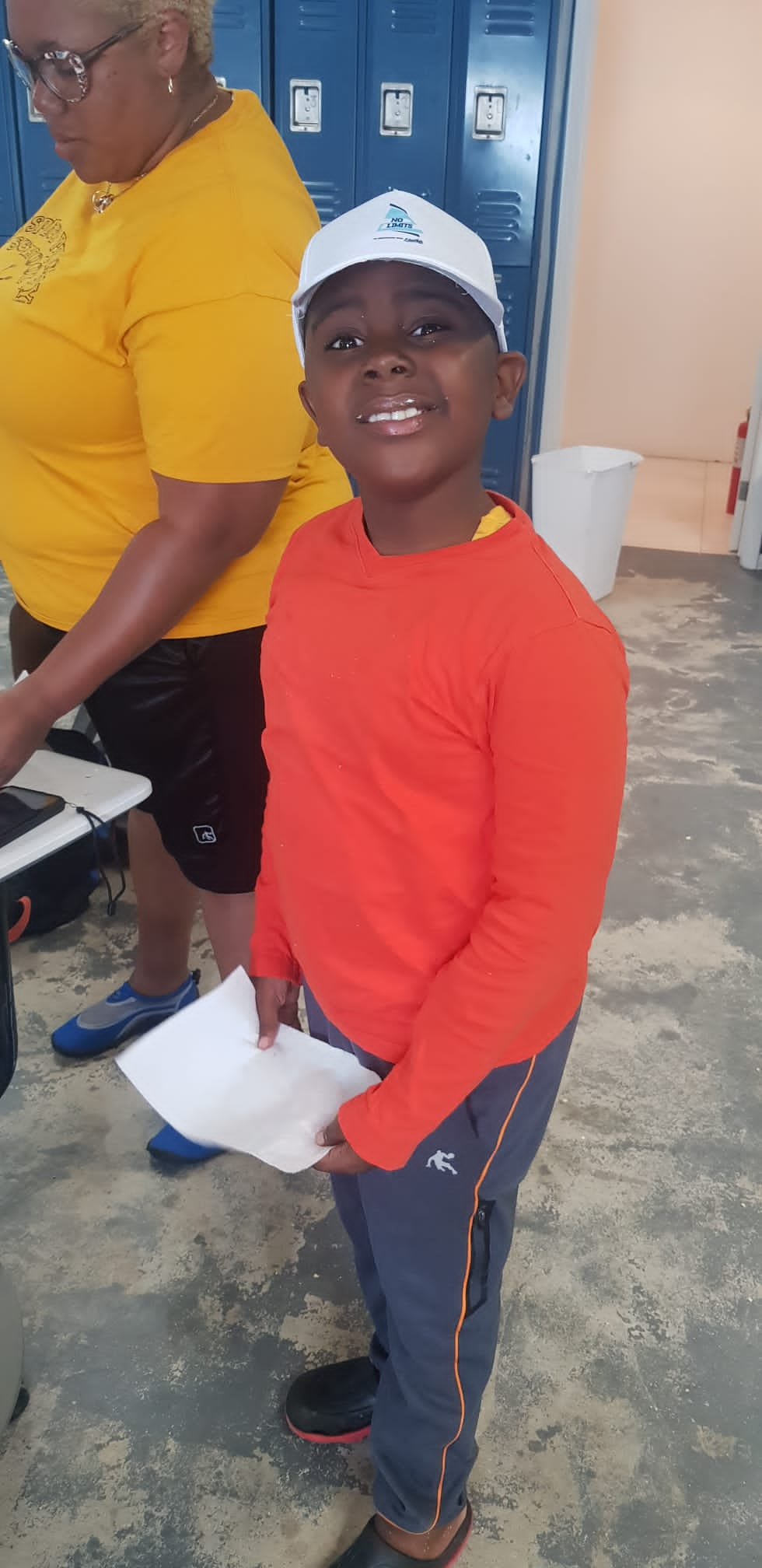 "We provided virtual learning kits for all of the students so that they had everything they needed to complete the hands-on activities at home. We also invited families and teachers to share photos and videos of the students completing the activities via an exclusive Facebook group set up for this programme."
Moriah Wheddon, Endeavour's Programme Instructor, said, "We had great success engaging with students for a virtual learning experience as part of the BF&M No Limits Sailing Programme with Endeavour. It was wonderful to see the excitement on students' faces as they recognised our team and see them light up with joy as they completed the activities.
"We explored weather, wind and celestial navigation with students completing activities at home including cloud in a jar, a pinwheel and a constellation, as well as navigation including making their own compass and a geocaching treasure hunt at different spots across the island."
Tom Harcombe, Endeavour's East Programme Manager, said, "This programme continues to evolve thanks to Endeavour's partnership with schools and teachers along with our Endeavour team who continually develop lesson plans to create a fun and interesting learning experience that builds on what students are learning at school while developing their skills and knowledge.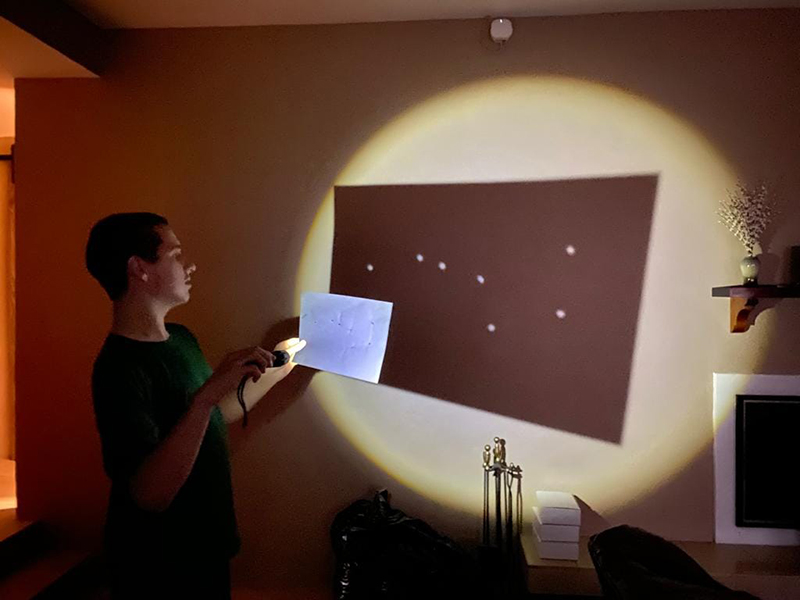 "At the start of the year, we held focus groups to connect with teachers to gain their insight regarding students with a view to ensure we could maximise their experience in this unique virtual setting. It was heartwarming to hear their positive feedback about the work that we are doing and their gratitude for how beneficial the programme is for their students, especially their socio-emotional development."
Freda Trimm, ASD Teacher at Paget Primary, said, "We are grateful to BF&M and Endeavour for this excellent programme. I was very impressed as to how the Endeavour team delivered and managed their goals and objectives for each of the lessons.
"The presenters allowed the students flexibility , interaction, and collaboration, always keeping in mind each student's learning style. They also used differentiated instruction when required. One can tell that a lot of thought and preparation went into each lesson."
"Our classroom quote for this year is 'Tell me and I forget. Teach me and I remember. Involve me, and I will learn!' The Endeavour team makes sure that the students' learning is reinforced by seeing and doing."
Jenny Purvey said, "When my son first started sailing, he was terrified, however over the years he has become very excited to go on the water. What is great about Endeavour's programmes is that it gives students who may not ordinarily have access to sailing the opportunity."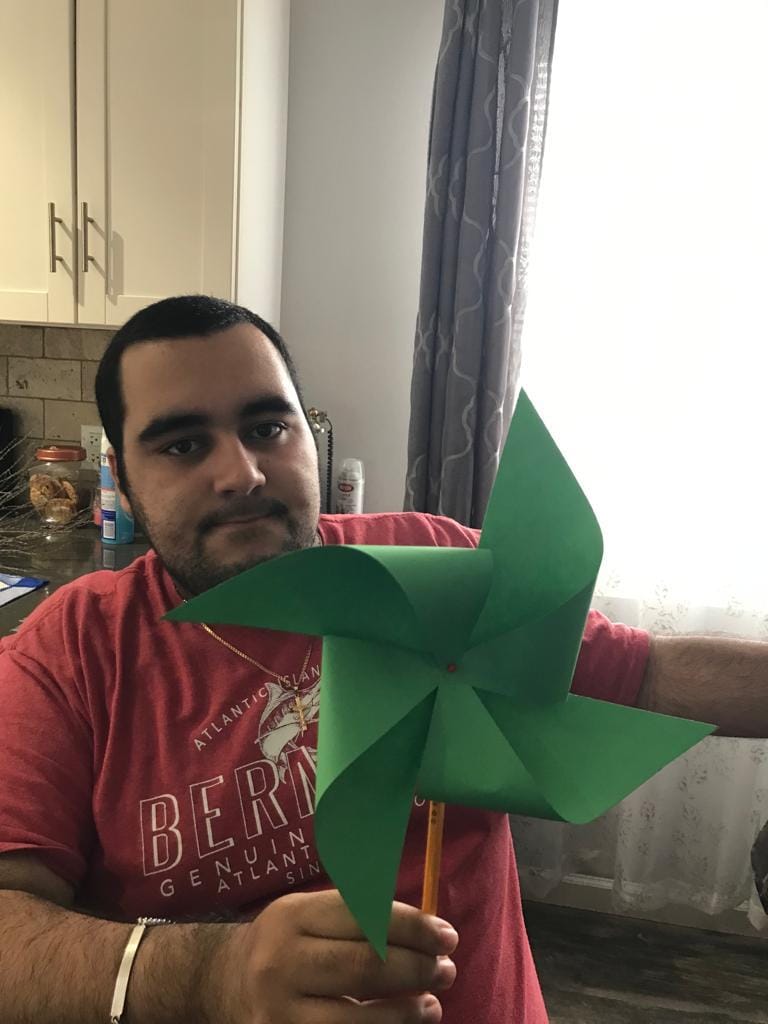 Victor Correia said, "It's very good for this programme to keep the kids active with new things in their lives. Please keep on having these programmes for kids who have autism so they can learn more."
Donna Scraders said, "My son really enjoyed the wind project when we made a pinwheel. He went outdoors playing with the pinwheel for an hour. My child loves the total Endeavour experience, especially the team."
The spokesperson said, "Exodus, who first joined Endeavour for the BF&M No Limits Sailing Programme when she was at Paget Primary, is now a Dellwood Middle School student who has earned a spot in the Endeavour Graduate Programme. Below is a photo of her taking her dad for a sail."
Tareek Somner, father of Exodus, Endeavour Grad and BF&M No Limits Sailing Programme participant, said, "The more my daughter goes to Endeavour the more she builds her confidence. Endeavour has given many people exposure to sailing on the island."
Ms. Pitcher said, "The positive impact we are making in the lives of young people across Bermuda through this successful programme would not be possible without the generous support of BF&M, who initially approached Endeavour to partner for this meaningful initiative in 2017 to extend Endeavour's experiential learning programmes for students who have autism or other developmental challenges.
"We are grateful to BF&M along with lead sponsor Orbis for their long standing support, and all of Endeavour's valued donors and supporters who support our work that delivers positive outcomes for Bermuda's youth."
John Wight, Group Chairman and Chief Executive Officer, BF&M Limited, said, "The many benefits of sailing for young people have been well-documented. And sailing has always featured prominently in Bermuda's story. We originally set up the BF&M No Limits Sailing initiative with Endeavour because we wanted children on the autism spectrum to benefit from the enrichment that comes with experiencing this sport, and several years on, we couldn't be happier with the success of the programme."
The spokesperson said, "Visit www.endeavour.bm to learn more about the positive impact Endeavour is making in the lives of young people across Bermuda through their engagement in Endeavour's programmes."

Read More About
Category: All