Endeavour is inviting interested Bermudians to apply for the 2022 cohort of the Endeavour Maritime Career Springboard Programme.
A spokesperson said, "Endeavour is a registered charity and nonprofit that engages diverse youth across Bermuda in experiential learning through sailing that builds their confidence and life skills. Endeavour is proud to partner with the Bermuda College Professional and Career Education [PACE] Division, to engage Bermudian youth in a hands-on training initiative that better prepares them for entering the maritime workforce.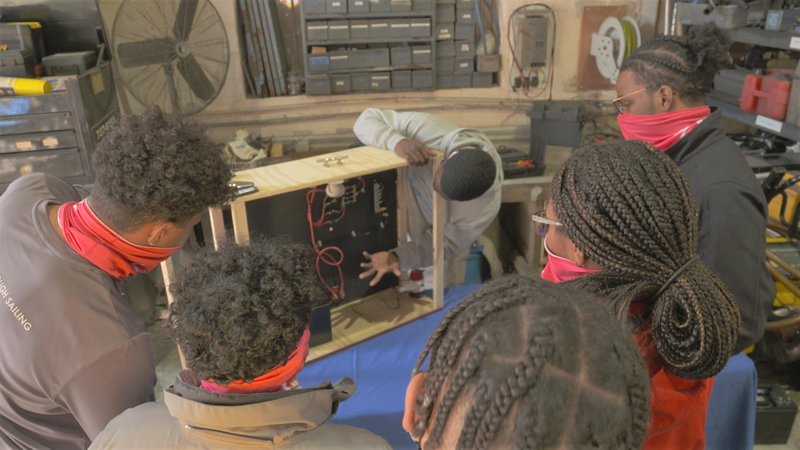 "The Endeavour Maritime Career Springboard Programme is a stepping stone for young Bermudians who are seeking employment and are interested in working in the maritime industry by equipping them with skills and training to springboard into their career. The maritime career development initiative provides valuable experience and vocational training while increasing exposure to maritime career pathways and enhancing employability skills for young Bermudians ages 16 and older.
"The 2022 Endeavour Maritime Career Springboard Programme will take place from Monday to Friday starting January 10th and concluding on February 25th. No previous sailing experience is necessary, however to be considered candidates must be able to commit for the duration of the programme, demonstrate a positive attitude, open-mindedness and a strong willingness to learn and try new things.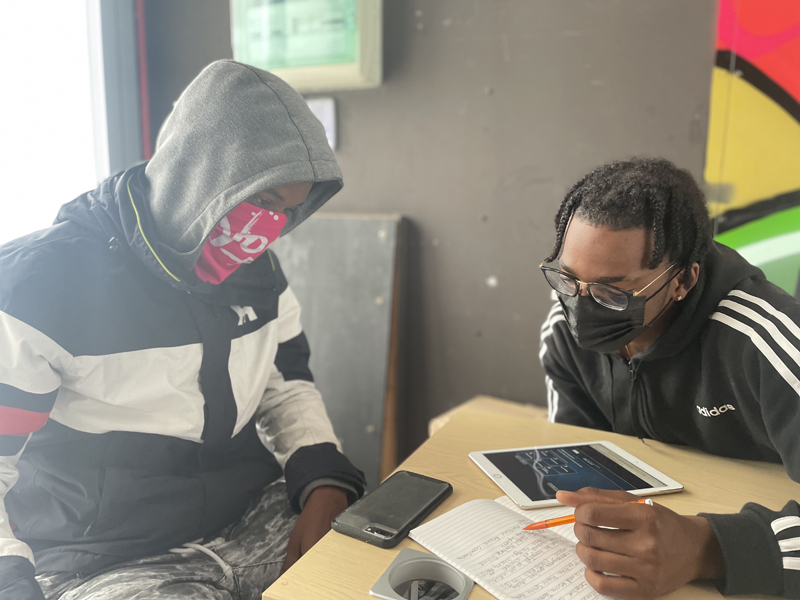 "Cost to participate is $1,200, covering certification and course fees, as well as course materials. Financial assistance is available on a needs-only basis.
"Interested candidates are encouraged to join us for the virtual Information Session on Thursday, November 18th at 6pm. Email education@endeavour.bm by November 16th for details.
"In order to apply, a resume and cover letter must be submitted to education@endeavour.bm by 5pm on November 25th. Spaces are limited so we encourage those interested to apply early. Candidates who are shortlisted will be invited to interview.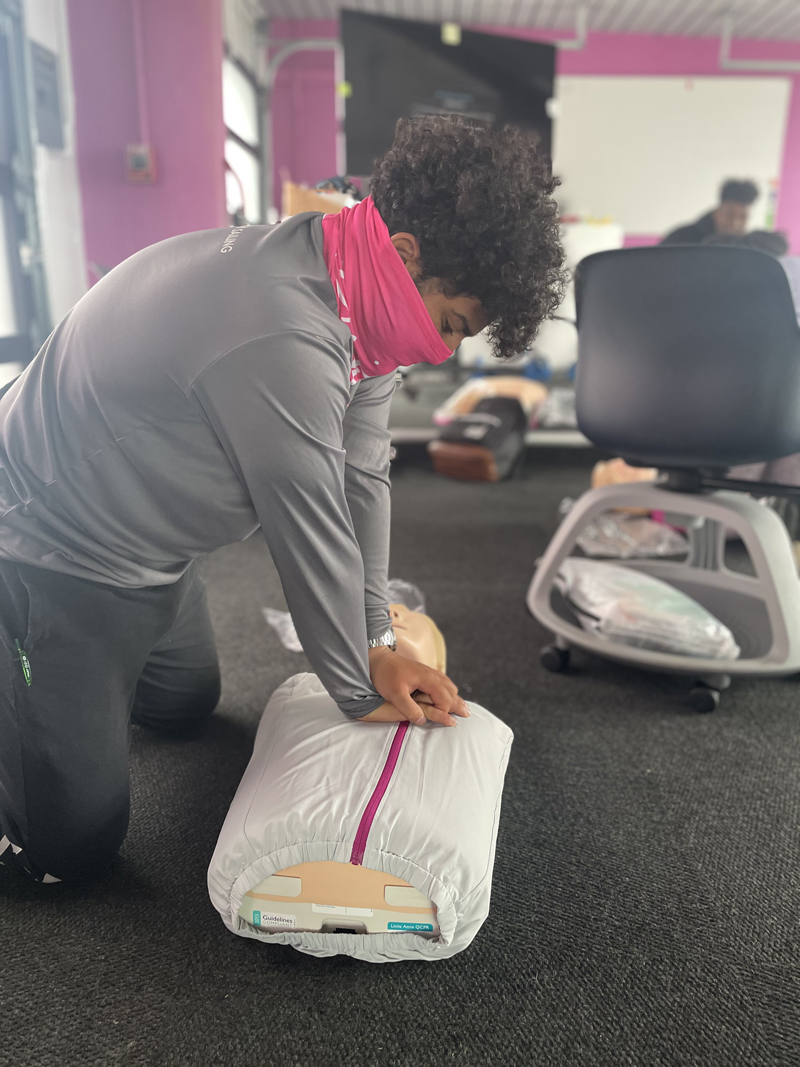 "The programme combines classroom theory sessions aligned with the Royal Yachting Association [RYA] syllabus complemented by practical on-water sessions on boats including the RS Quest. The seven-week intensive training series provides Bermudian youth with the opportunity to achieve internationally recognised qualifications from the Royal Yachting Association [RYA] including RYA Sailing Level 1 and 2, RYA Powerboat Level 2, RYA Seamanship, RYA Safety Boat, RYA Marine First Aid, RYA SRC VHF Marine Radio Operators License, RYA Safe and Fun Safeguarding, and RYA Dinghy Instructor.
"In addition, participants in the program partake in interactive career days that connect young Bermudians with maritime industry professionals who share invaluable knowledge and career highlights to provide exposure to the wide range of maritime careers. Participants build their network of contacts in the maritime industry while learning more about the various career paths including training and education requirements for further career development. This key aspect of the programme is made possible as a result of Endeavour's partnerships with marine organisations in Bermuda and abroad.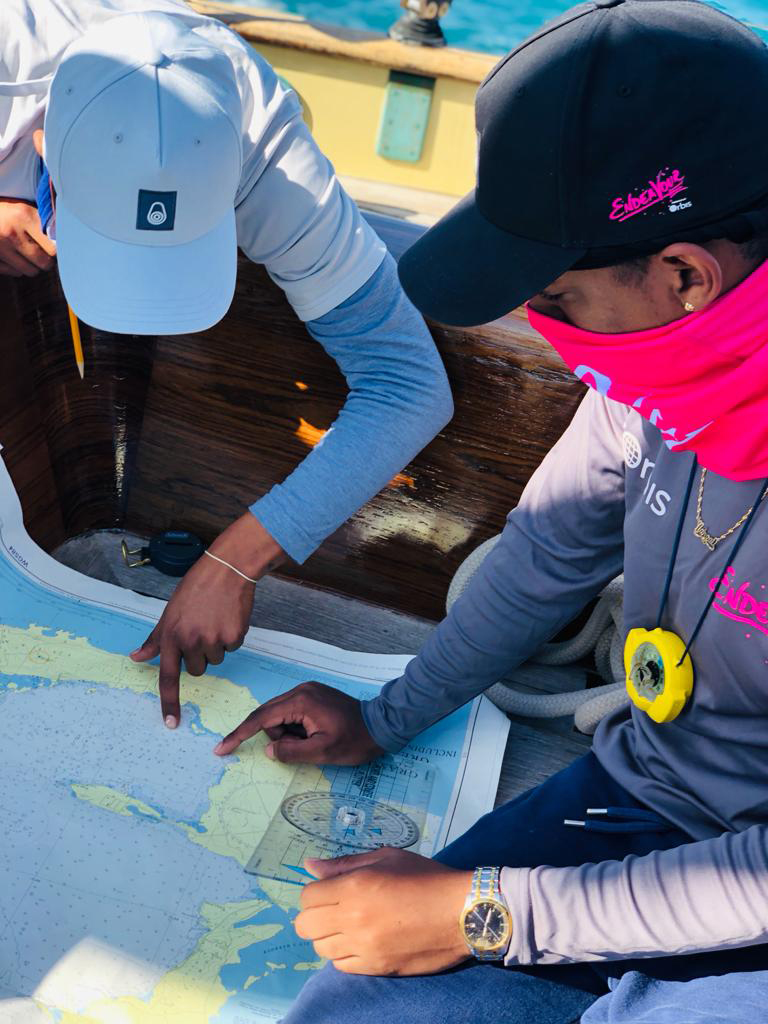 "In addition to the hands-on practical training, participants also enhance their employability skills including teamwork, communication, presentation and problem solving. They also learn best practices to enhance their resumes and create action plans for their job search and career planning through interactive workshops that guide and prepare them for success.
"Forty Bermudian youth from across the Island representing a variety of interests and career goals have benefited from completing the programme since it started in 2018. One hundred percent of participants have reported their confidence and awareness of maritime opportunities have increased as a result of their participation in the programme. Customized training sessions focus on each participant's learning needs to develop their skills and knowledge throughout the programme.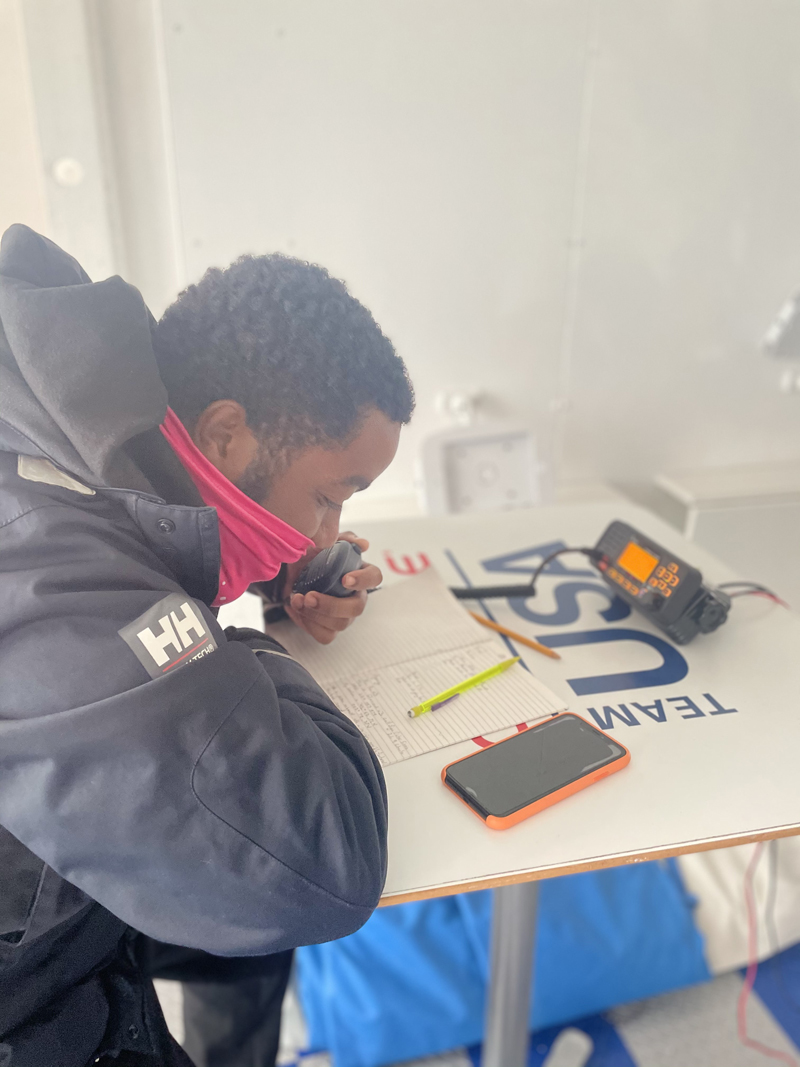 "20-year-old Jahshon Smith is a 2021 Springboard graduate who is currently working as an Endeavour Programme Instructor intern. He shared about his experience, "I've enjoyed being fully immersed in the programme while making friends, connections and learning all at the same time. My knowledge of the marine industry has increased significantly. I would have never known how many careers and opportunities were available in the maritime industry had I not participated in this programme."
Mr. Smith added, "I would recommend this programme and I feel that anyone that likes the ocean would benefit greatly from this programme as it gives you insight and career opportunities that you may not be aware of otherwise. I would encourage others to consider applying for the programme, even if they aren't sure. There are so many opportunities that are presented to you, so many new skills to learn and if you live in Bermuda you can't go wrong learning how to navigate the ocean because we're surrounded by it."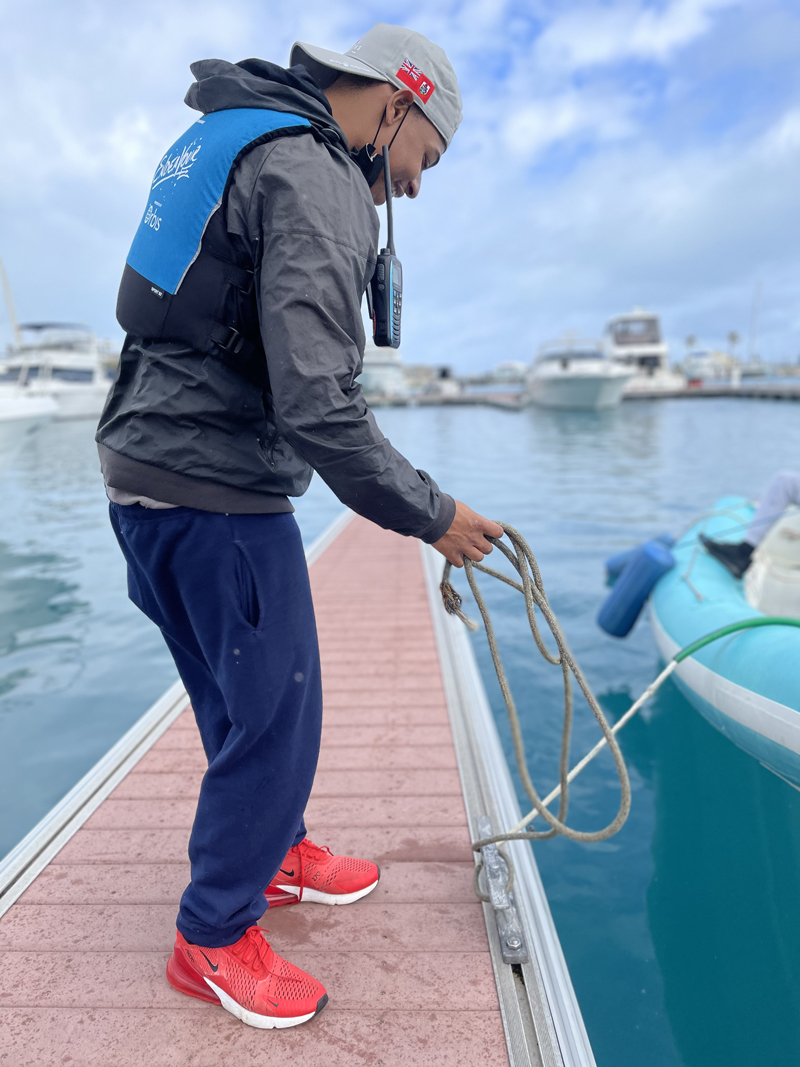 17-year-old Zico Smith said: "I enjoyed getting to meet new people who I learned from and gained new life experiences with them. I have learned how to be more patient in situations and to step out of my comfort zone and want to try new things. I have gained so much knowledge about the various different job opportunities that the maritime industry provides."
17-year old Sari Smith said, "I enjoyed so many different aspects of the programme. I received training on how to be a sailing instructor and I enjoyed it so much. I learned not to be afraid to try something new, and always be open to new opportunities because you never know what could come your way, and you never know if in the process you find a hidden talent.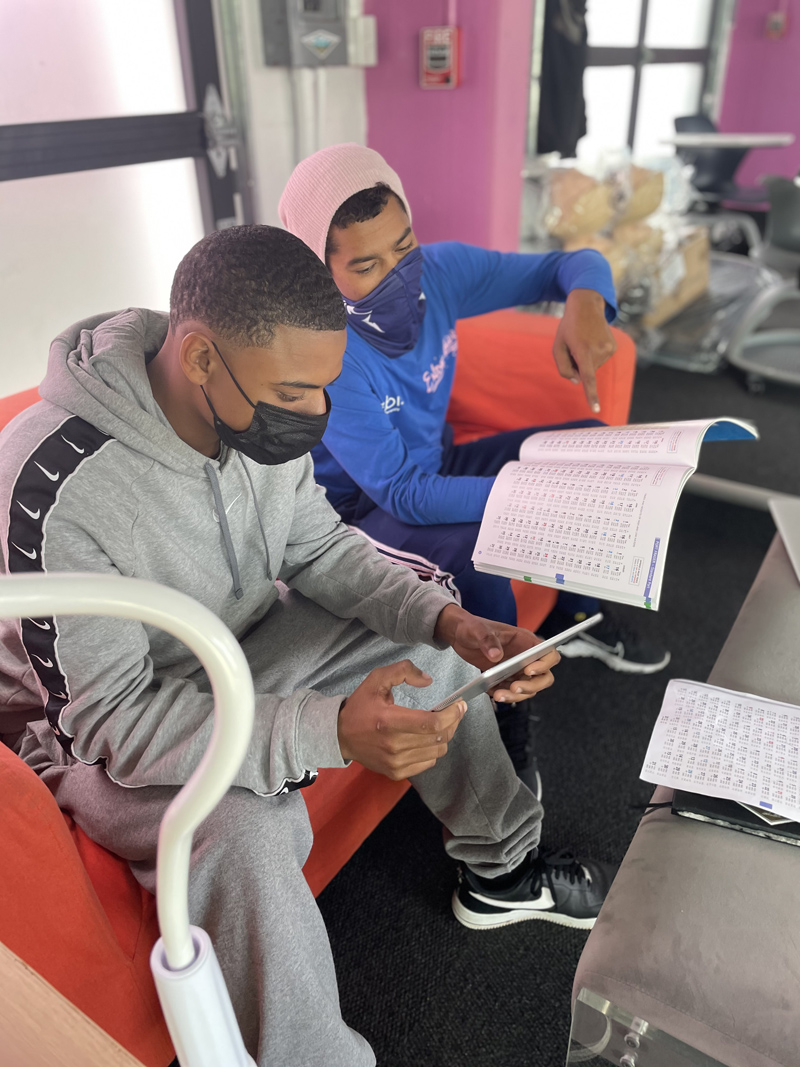 Jennifer Pitcher, Community Engagement, Development & Partnerships Manager comments, "The 2022 programme marks our fifth year of partnering with the Bermuda College Professional and Career Education [PACE] Division for the Endeavour Maritime Career Springboard Programme. Endeavour's partnership with the Bermuda College has enabled the programme's continuing success over the past four years. The Bermuda College PACE team is committed to supporting career and development goals of Bermudians of all ages and we are honoured to work with them in this meaningful initiative toward our shared goal of creating inclusive educational opportunities that positively impact young Bermudians."
Karen Smith, Bermuda College PACE Programme Coordinator explains, "Bermuda College is extremely pleased to continue this successful partnership with Endeavour. Our mission is transforming lives through innovative education. This programme provides a firm foundation for a promising career in the maritime industry both locally and internationally"
Mrs. Pitcher adds, "Endeavour is grateful to lead founding sponsor, Orbis Investments, along with Centennial Bermuda Foundation for their unwavering support of Endeavour's work which delivers positive outcomes for young people across Bermuda."
"Learn more about the Endeavour Maritime Career Springboard Programme at www.endeavour.bm and check out the video here."
Read More About
Category: All