The Bermuda National Gallery has unveiled two new exhibitions: Flotsam and Jetsam: The Cost of Modern Living by Meredith Andrews and The Bermuda Biennial: A Retrospective.
A spokesperson said, "The Bermuda Biennial: A Retrospective, which brings together Bermuda Biennial works from the gallery's permanent collection, has opened in the Watlington Room.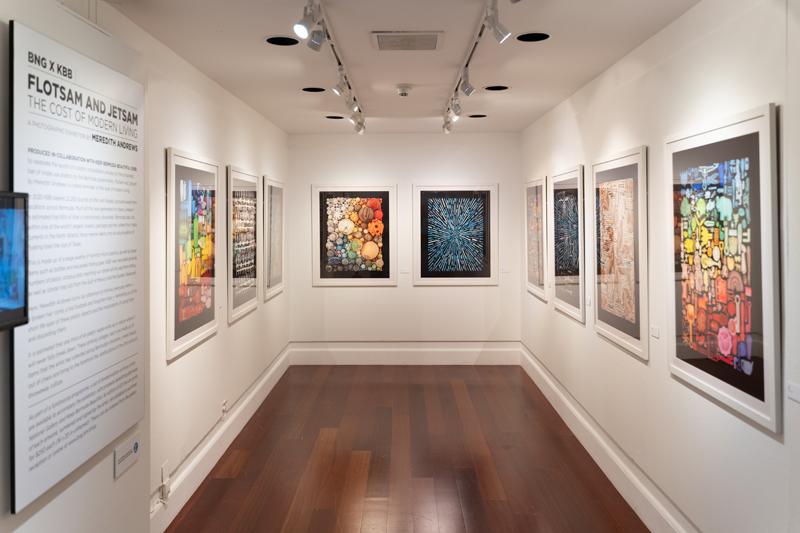 "Produced by Bermuda National Gallery in collaboration with Keep Bermuda Beautiful [KBB] to celebrate the launch of a public consultation process on the proposed ban of single use plastics by the Bermuda government, Flotsam and Jetsam by Meredith Andrews is a stark reminder of the cost of modern living.
"In 2020 KBB cleared 22,250 pounds of litter and illegally dumped waste from locations across Bermuda. Much of this was generated on island, where it is estimated that 85% of litter is intentionally discarded. Bermuda also sits within one of the world's largest oceanic garbage patches, where four major currents in the North Atlantic force marine debris into an accumulation of floating trash the size Texas.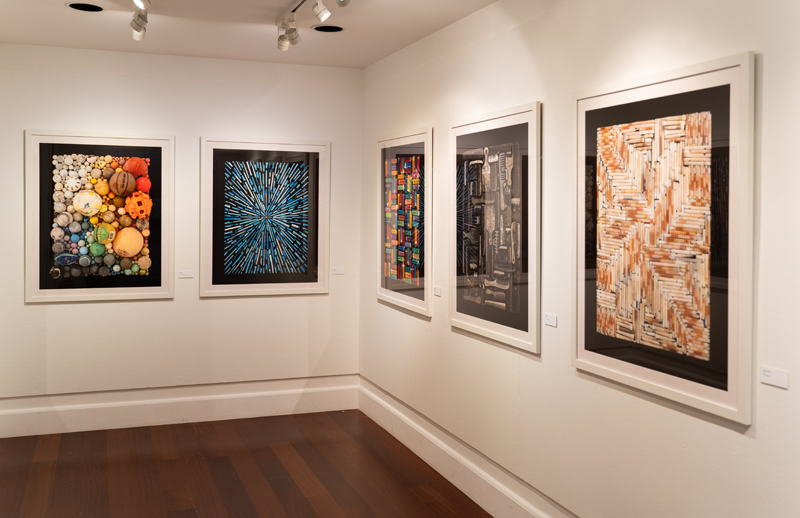 "Here, Meredith Andrews turns our attention to intrinsic everyday items – a broken hair comb, a lost football and forgotten toys – reminding us of the short life span of these plastic objects and the implications of using them and discarding them.
"It is estimated that one third of all plastic waste ends up in nature where it will never fully break down. These striking collages, each one made up of items that the artist has collected along Bermuda's shoreline, create beauty out of chaos and bring to the forefront the ramifications of the 21st century's throwaway culture.
"The exhibition is sponsored by Zurich Bermuda.
Fundraising Initiative
"As part of a fundraising programme, a series of limited edition fine art prints have been produced to accompany the exhibition. Proceeds benefit Bermuda National Gallery and Keep Bermuda Beautiful.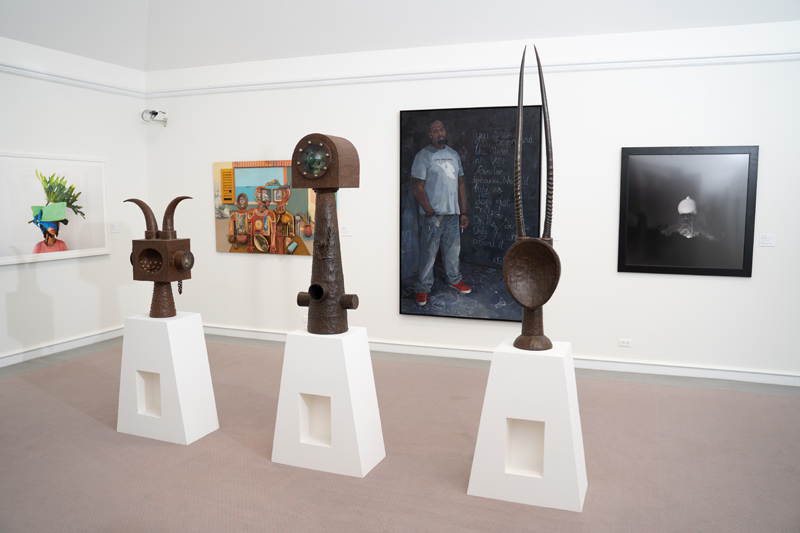 "Limited edition archival prints of each artwork in the exhibition are available to purchase for $250 each [16 x 20 in unframed]. Each one is numbered and signed by the artist.
"An edition of 3 large scale prints, sized 28 x 36 in, are also available to purchase, with price on request from director@bng.bm. www.bng.bm/shop.
"2022 sees the opening of the 15th Bermuda Biennial, a critical platform for our island's living artists and, with it, a celebration of thirty years of contemporary Bermuda art. Generously sponsored by Bacardi Limited since 1998, the Biennial provides a unique cultural cornerstone for Bermuda.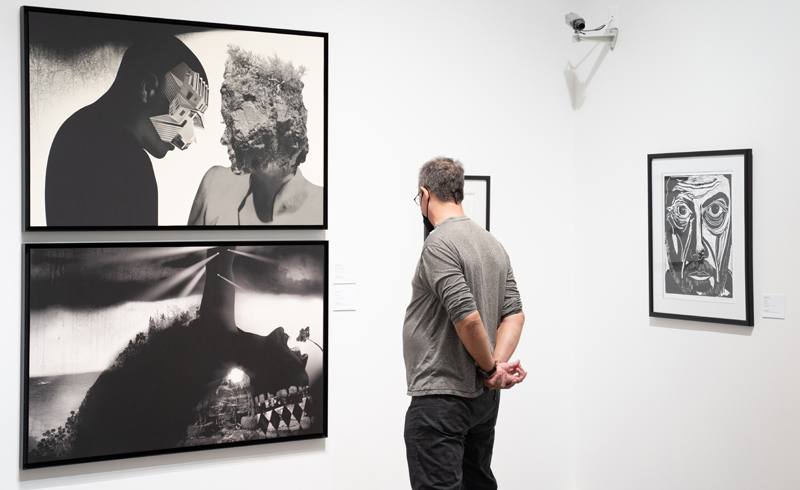 "Recognized by the International Biennial Association, and with works selected by a rotating cast of overseas jurors, the BNG's flagship exhibition provides local artists with the opportunity to have their work seen by some of the foremost art professionals in the world and shines an international spotlight on our people, our places, our stories and our future.
"The first Bermuda Biennial was held in 1994, with the jury led by contemporary American artist Janet Fish, who grew up in Bermuda. Since then, jurors have come from organizations across the Caribbean, including the National Gallery of Jamaica and the National Gallery of the Bahamas, alongside a range of U.S. institutions such as the Chicago Art Institute, the Whitney Museum of American Art and the Smithsonian.
"This exhibition presents a selection of artworks produced for the Biennial which have been collected by the Bermuda National Gallery over the last three decades, providing an insight into the evolution of contemporary art in Bermuda."

Read More About
Category: All, Entertainment