Bermuda's NASA tracking station played a role in the recent SpaceX launch, with the island briefly mentioned during the live coverage, with the broadcast stating that "the Bermuda ground station has the signals."
A statement from NASA said, "NASA's SpaceX Crew-3 astronauts are in orbit following their launch to the International Space Station on the third commercial crew rotation mission aboard the microgravity laboratory. The international crew of astronauts lifted off at 9:03 p.m. EST Wednesday from Launch Complex 39A at NASA's Kennedy Space Center in Florida.
Excerpt from the live stream where they mention the Bermuda station:
"The SpaceX Falcon 9 rocket propelled the Crew Dragon Endurance spacecraft with NASA astronauts Raja Chari, Tom Marshburn, and Kayla Barron, as well as ESA [European Space Agency] astronaut Matthias Maurer, into orbit to begin a six-month science mission on the space station.
"This mission is the first spaceflight for astronauts Chari, Barron, and Maurer, and the third for Marshburn. Marshburn is the sixth person to launch from Earth on three different spacecraft."
A SpaceX Falcon 9 rocket launches four astronauts to the International Space Station from NASA's Kennedy Space Station in Florida/ Image credit: Joel Kowsky/NASA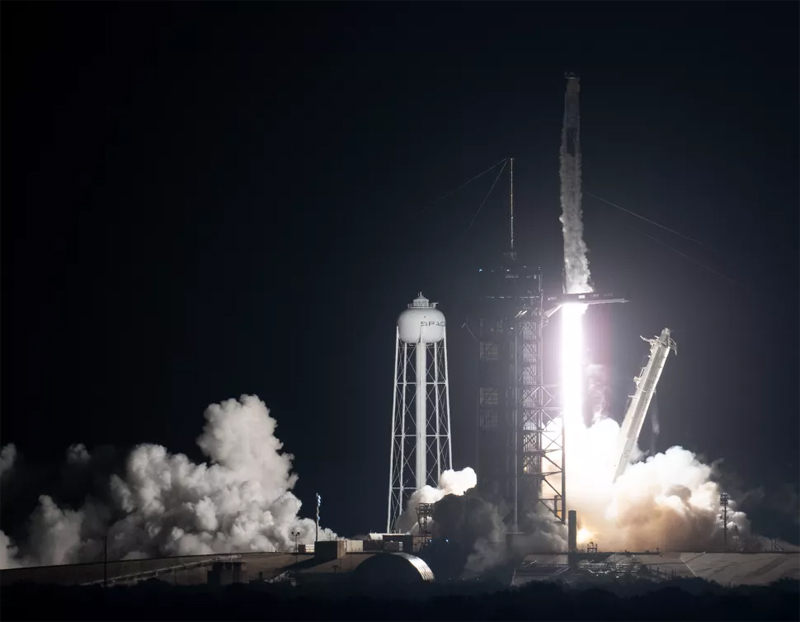 The tracking station is located on Cooper's Island in the east end, and at the ribbon cutting ceremony in 2018, a spokesperson said, "The tracking station will assist NASA in monitoring current and future missions, including the use of launch vehicles, which are designed to deliver satellites and rockets into orbit and supplies to the International Space Station," a spokesperson explained.
"Bermuda has been a long-time partner with NASA dating back to the Mercury Project and the Apollo lunar program in the 1960s, when Bermuda hosted a radar tracking station that monitored the progress of spacecraft lifting off from Cape Canaveral, Florida, in the same location as the new facility."
The NASA tracking station on Cooper's Island, Bermuda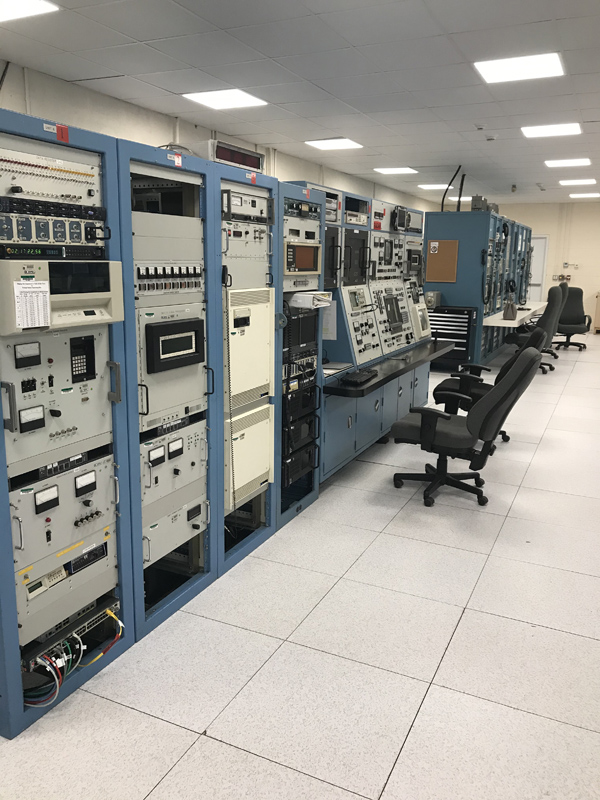 Read More About
Category: All, News, technology