The Government held a tree planting ceremony at the Botanical Gardens to remember the lives lost during the Covid-19 pandemic, with 106 seconds of silence held to mark the 106 lives lost.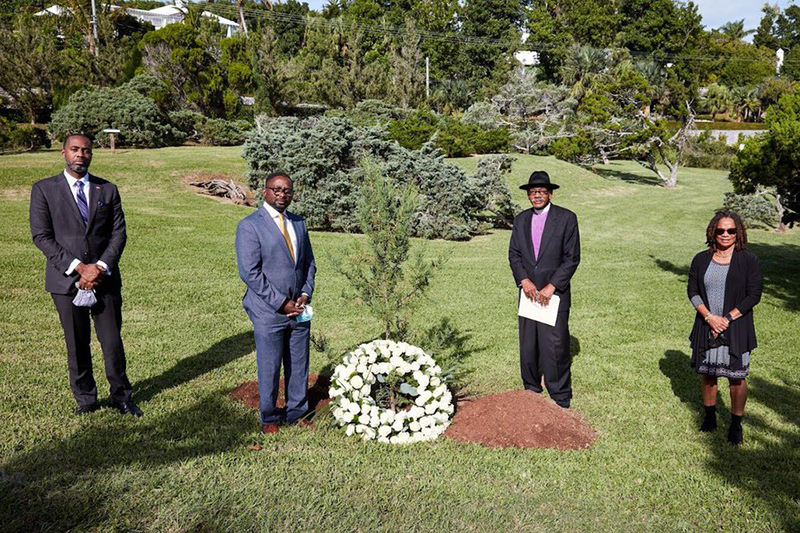 Speaking at the ceremony, Premier David Burt said, "As we gather here today to memorialize those we lost during the pandemic, we pray that the families and friends who are mourning will find comfort in their memories.
"We have seen our lives disrupted, and even our ways of grieving impacted, many families were unable to celebrate the lives of their loved ones in ways that are customary in our culture here in Bermuda, however the tree that we plant here today symbolizes that we will never forget those who we have lost, that we celebrate their lives, honour their memory and mourn with their loved ones as a community."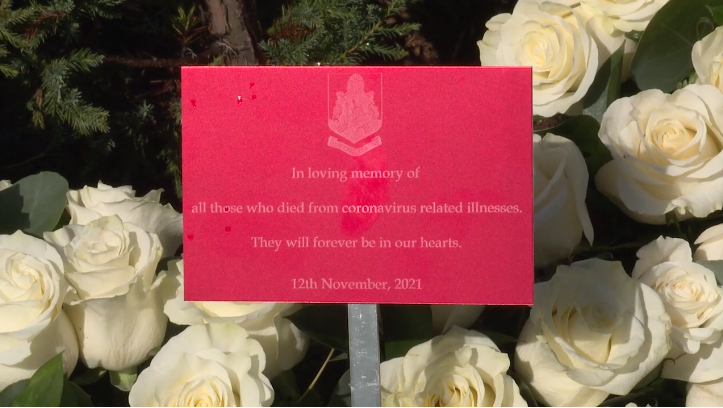 The Premier added, "They say that he who plants a tree plants hope, as we commemorate the lives of those gone too soon, we must also have hope that there will be brighter days ahead of us, those brighter days draw closer the more that we come together."
Minister of Health Kim Wilson said, "As we pause to reflect and memorialize those persons, the loved ones, family members and friends who have been impacted by the 106 persons that have passed away due to Covid related illnesses, we would ask that every one of you join with us in offering their prayers, their condolences as we prepare to have 106 seconds of silence to remember those individuals and their families and loved ones."

You can find more information on the links below from our dedicated website BermudaCovid.com, which is the most comprehensive resource and historic record available of Bermuda's handling of the pandemic.
Read More About