Kim Swan is winding down his teaching at Port Royal to make way for newly appointed Head Golf Professional Steven Lambert Jr.
Mr. Swan, who is also the Chairman of Consolidated Board of Trustees, said, "This decision is one grounded in the principles of my PGA Code of Ethics hammered home to me during my apprenticeship under Castle Harbour Hotel & Golf Course Director of Golf Tom Smack – to always show deference to the Head Golf Professional of a golf course at all times.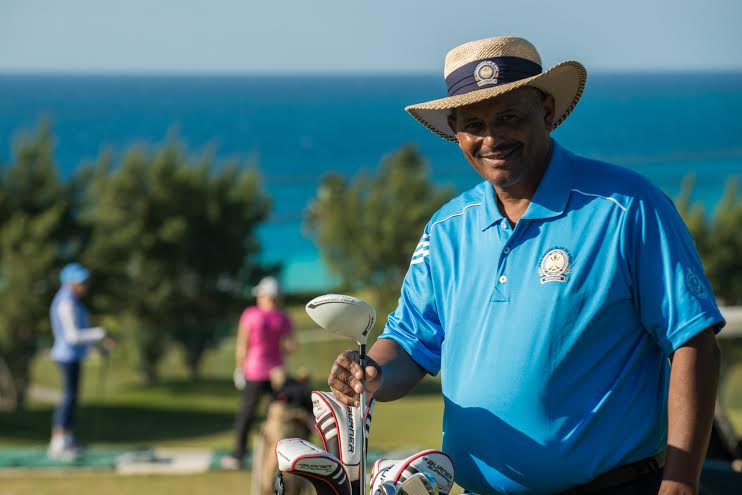 "I had been afforded an exclusive freelance Teaching Golf Professional at Port Royal by the late Greg Maybury Sr and was able to establish the Port Royal Developmental Golf Program over the past ten years and introduce hundreds of new golfers to the game of golf. For the record, Port Royal Golf Course operated without a full-time Head Golf Professional on staff for many years.
"In fact, I paid a percentage of my earnings to teach at Port Royal and unofficially became the de facto Golf Professional at Port Royal Golf Course, albeit with minimal benefits, but with a world class facility to ply my trade and the opportunity to introduce hundreds of new golfers to the game.
"As Chairman of Bermuda Government Golf Courses, I am blessed to be able to lead public golf in our country and apply my knowledge and experience to the development and growth of our honorable game.
"I'm looking forward to us continuing our work to restructure our public golf courses and grow the game. But this necessary departure away from coaching at Port Royal is an extremely emotional one for me – as we at Port Royal conclude our 50th year of operation – my winding up my teaching coincides with my 50th anniversary of learning to golf at Port Royal.
"This decision to recognize Steven Lambert Jr, who is now the Head Golf Professional at Port Royal Golf Course appointed by myself on behalf of the Bermuda Government Golf Course Trustees, is good for Port Royal Golf Course, and professionally, Steve Lambert Jr. has my full support.
"By me departing now as a full-time golf teacher on property, I feel akin to heeding the advice once given by the great Gandhi to a follower, it time for me to go away and ply my trade elsewhere."
The spokesperson said, "As the sun sets on Kim Swan's coaching career at Port Royal Golf Course, we hope that he will be able to secure a teaching position elsewhere and find a new home at one of the private sector golf courses in Bermuda or internationally."

Read More About