Flora Duffy has claimed her 6th Xterra World Championship win, making her the only triathlete in the world to accomplish such a feat, and she won it in massive style – finishing over 6 minutes ahead of the next competitor.
When she won her Olympic medal earlier this year, she became the first ever reigning Xterra World Champion to win a gold Olympic medal, and her latest win serves to strongly cement her status as a triathlon superstar.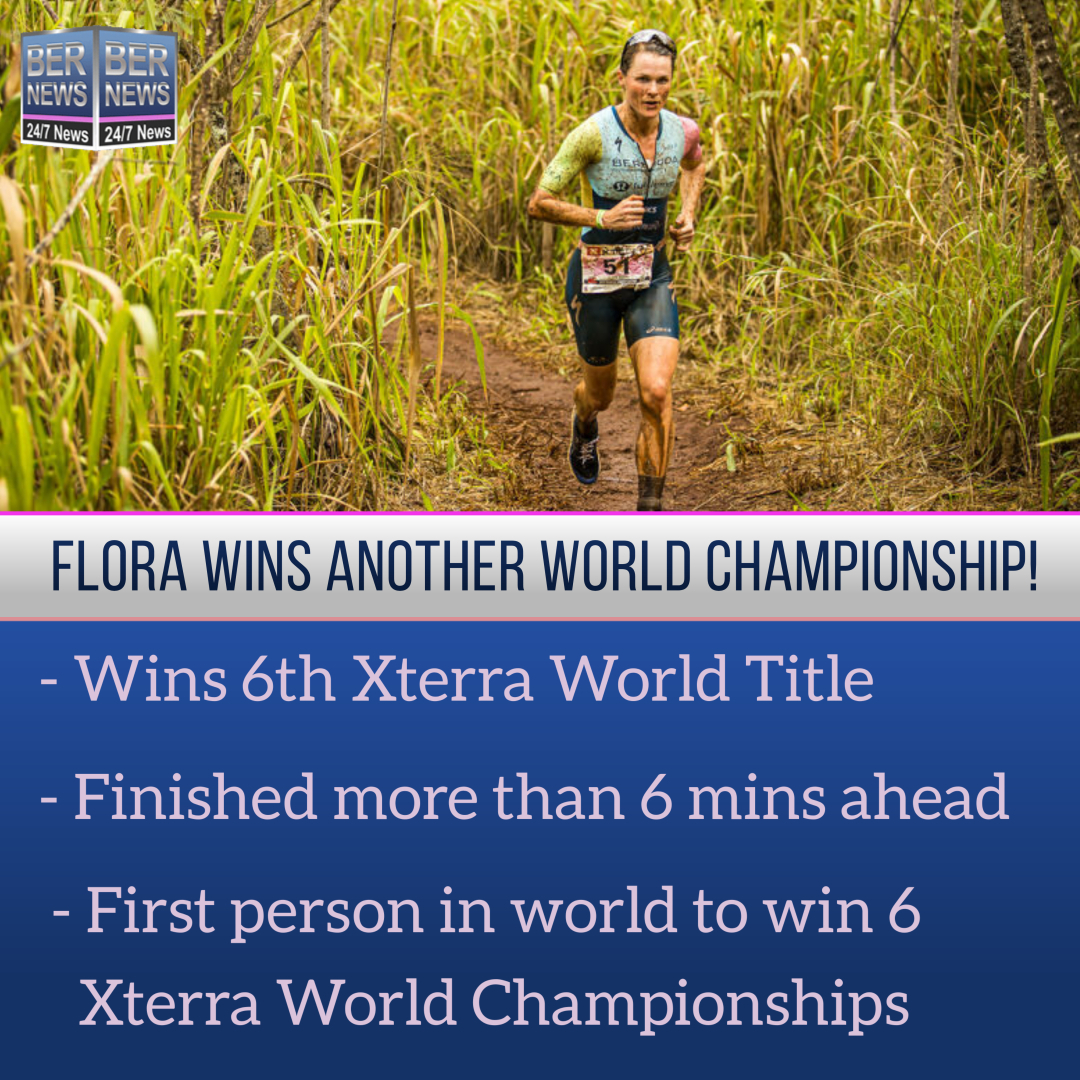 It adds to what is already a stellar resume and Duffy is widely cited as one of the best triathletes of all time, and her latest victory strongly makes the case that she should be considered the best triathlete of all time as far as road racing and off road racing.
The Xterra triathlon is off road, as in racing through trails/sand, while the ITU and Olympic triathlons are road racing, and Duffy is one of the few to excel at both styles of racing, and is now the only triathlete in the world, male or female, to have six Xterra world titles.
The Bermudian triathlete has won world titles across multiple federations, so this win marks her 11th world championship victory overall, and she already stands in history as the only person to win three triathlon world titles in the same year, which she did back in 2016, claiming the WTS, ITU Cross Triathlon, and Xterra titles.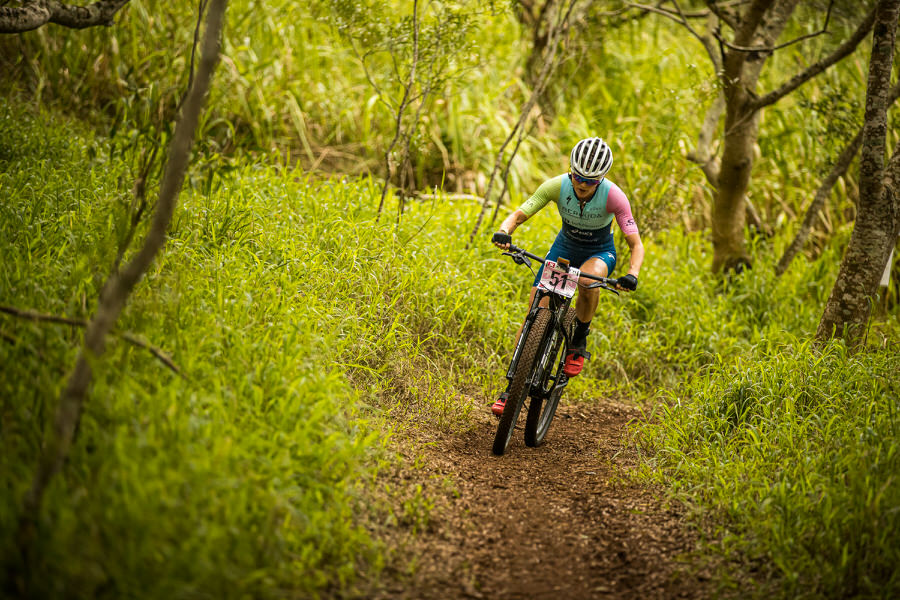 The organisation noted that the swim was cancelled for the first time in 25 years since the inaugural 1996 race on Maui due to massive surf and hazardous rip currents, so the race converted to a run-bike-run duathlon that started with a 3K run and followed with a two-lap 31K mountain bike ride and finished with an 11K trail run through forest trails and beach sand in Hawaii.
"In the women's race it was Duffy all day long with the fastest first run, bike, and second run times to take the tape in 2:39:49, more than six minutes ahead of Loanne Duvoisin. It's the fourth Maui race in a row that she's had the fastest splits in each discipline, and she's now won her last 13 Xterra races and 18 of 21 since 2013," Xterra said.
Speaking after the race, Duffy said, "Happy to perform well and win my sixth title. Racing a duathlon was definitely a surprise, it made it a lot harder out there, but it was definitely the right call [to cancel the swim]. It's incredible to be back here in Maui, I really enjoy finishing my season here, and I want to thank everyone who cheered, it felt really special, a beautiful way to finish this magical year."
"The course is tough, its always tough, but we got lucky it didn't rain as much as we anticipated early on because the second lap of the bike when it started to rain it got real slick out there real quickly, so that was nerve-wracking. I just told myself to stay smooth, and stay on my bike.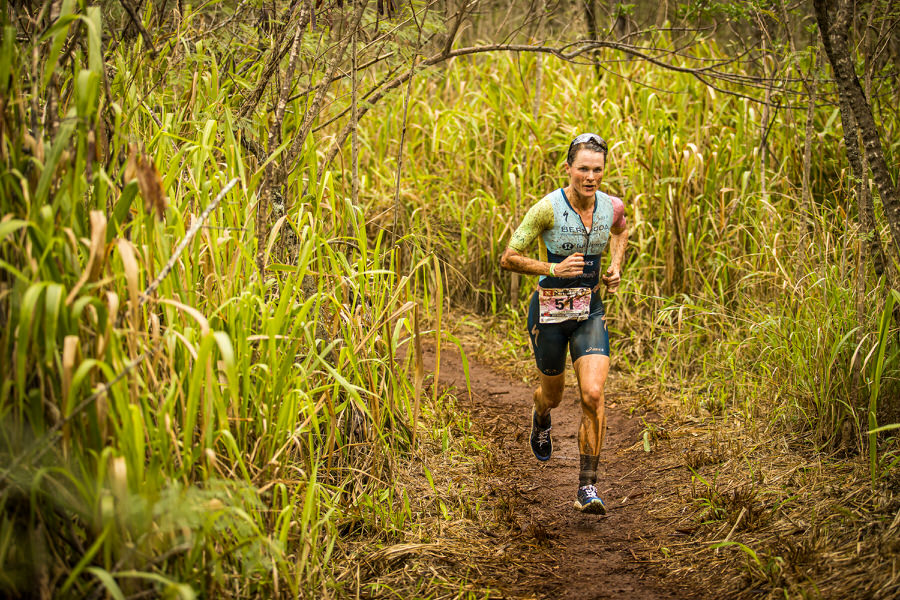 "There was so much pressure and expectations on me going into the Olympics as the gold medal favorite, it was a five-year Olympic build, and that extra Covid year really added to the intensity.
"After I won, I was on the highest cloud I could be on but also everything hit me – the expectations, the pressures I was carrying around on my shoulders. And since then it's been difficult to balance all the media obligations while still trying to train and wanting to keep my season going because I had some big goals.
"I wanted to come here and defend my title, wanted to still race on the World Triathlon circuit, so it's been a lot and I'm just thrilled I managed to pull off a great race day, win my sixth Xterra, and now I can go on a big holiday."
Duffy finished in a time of 2:39:49, more than 6 minutes ahead of the silver medalist, and more than 10 minutes ahead of the bronze medalist.

Read More About