[Written by Don Burgess]
Less than 500 births were recorded last year, marking the first time in at least 20 years — and likely much more — the birth rate has dropped to under 500.
The available statistics online from 2000 onwards show a continued decrease in births, with around 760 to 830 births recorded per year from 2000 until 2010, and a continued decline from 2010 to 2020, with 2021 seeing the number of births decline to 491.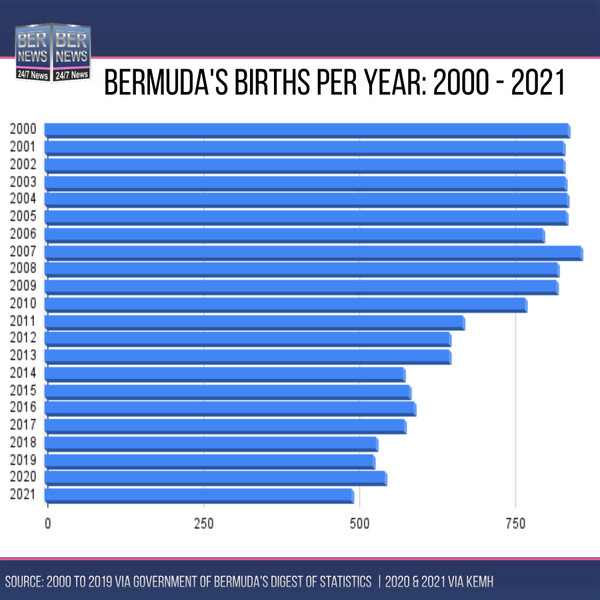 Statistician Cordell Riley said Bermuda already had a declining birth rate, but the pandemic most likely accelerated the trend. He noted that predictions of a baby boom from the pandemic did not pan out because people felt a high degree of uncertainty.
"If you are at home and unemployed, the last thing you want to have is another child," Mr. Riley told Bernews. "A number of people would have thought about that and said 'no', or taken the necessary steps of not having a child.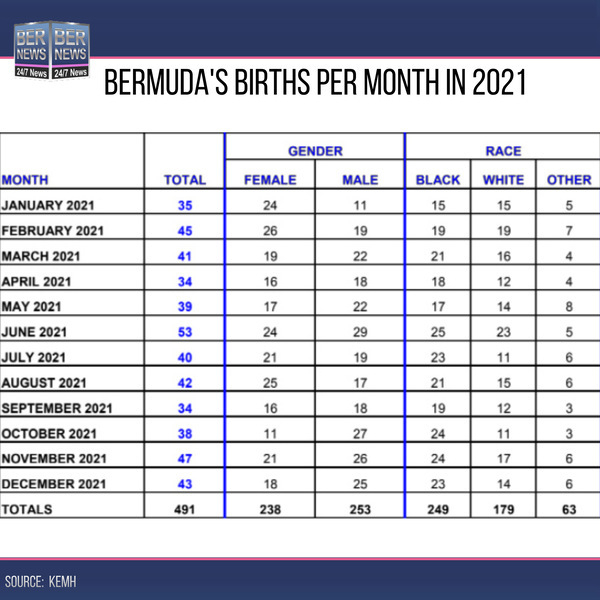 "When people are uncertain about the economy, that partially impacts the declining birth rate. If you are unsure of your future, you are going to say, 'Why should I bring another child into this world because I can't afford to take care of that child properly.'"
Mr. Riley added people going to live in the UK also was a cause for the declining number of births.
He said looking at the aging population and the trend of declining births, that ultimately means the Bermuda population is shrinking. Mr. Riley added that for a population to remain steady, not counting for immigration and emigration, it needs to have a 2.2 replacement rate for births, but Bermuda's has fallen to 1.9.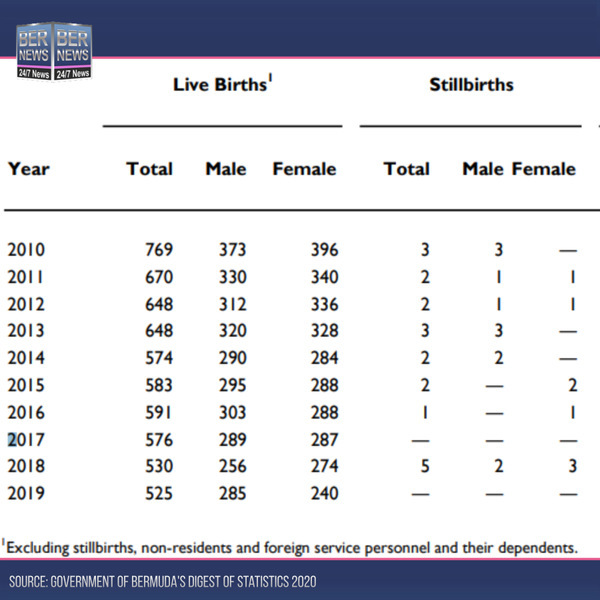 "There are less children being born and there are less marriages."
Mr. Riley pointed to 2017, where he projected a significant shift when the senior population overtook the youth population. "There is no reason to believe that didn't happen. Look at 2018, when the number of deaths and the number of births was on par, then in 2019, deaths overtook births for the first time. So all the indicators are that Bermuda has a declining population, which has major implications with regard to health care, with taxes, particularly in regard to school closures and things that cater to younger people. This has major implications."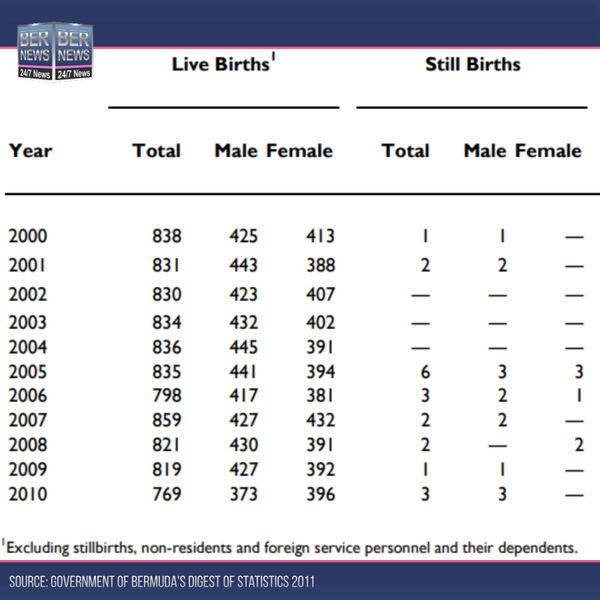 He said the problems with taxes then become "Do you take more money from people who can afford it?" or start finding new sets of taxes on electric pedal bikes or taxing homeowners on the rents they receive? Mr. Riley suggests that taxing electric pedal bikes would bring far less revenue than taxing rents.
"If you're looking at taxing electric pedal bikes as a new form of revenue, then you have to look at where the bigger fish are, and fish in those waters as opposed to these waters."
Mr. Riley also pointed to a flat tax or income tax as a way to raise revenue but said income tax would add a costly layer of administration with it.
Read More About