A new purpose-built pilot boat is expected to be delivered in September 2022, set to replace the 40-year-old St George which the Ministry said is "well past its lifespan."
The WorkBoat website said, "Bermuda's Department of Marine and Port Services has awarded a contract to Gladding-Hearn Shipbuilding, Duclos Corp., for a new 52′ Chesapeake-class pilot boat.
"The launch will be built to Lloyd's Register class," the report said. "The Somerset, Mass., shipyard built a 61' pilot/rescue vessel for the port service in 2011.
Rendering via Gladding-Hearn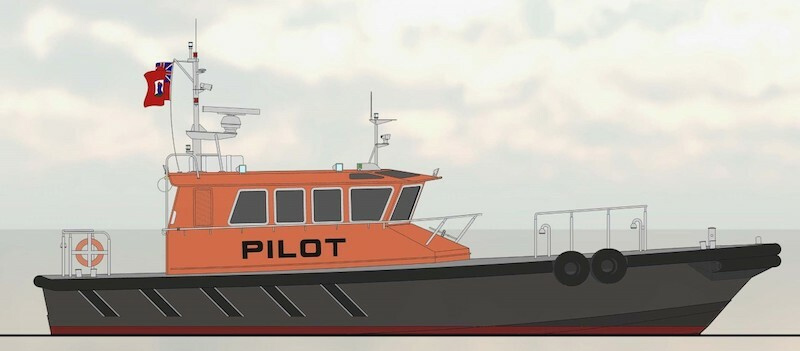 "With a deep-V hull designed by Ray Hunt Design, the new all-aluminum pilot boat measures 52.11' overall, with a 15.10' beam and a 4.8' draft. Powered by twin Caterpillar C-18 diesel engines, each producing 670 Bhp at 2100 rpm, the vessel's top speed is expected to reach 22 knots.
"The engines will turn a pair of 5-bladed Brunton nibral propellers via ZF 500-1-A gear boxes. The launch will be equipped with a 9-kW Northern Lights genset."
Bernews asked the Ministry of Transport for comment, and a spokesperson said, "The RFP for a New Pilot Boat was published in the Official Gazette on 17 March 2021. The successful bidder is Gladding-Hearn Shipbuilders in Somerset, Massachusetts.
"We expect the delivery of one new 52' Lloyd's class purpose-built pilot boat in September 2022. This new pilot boat will replace the 40-year-old St George, which is well past its lifespan. There are two pilot boats in the Marine and Ports fleet; St. David and St. George. "
File photo of the St. David pilot boat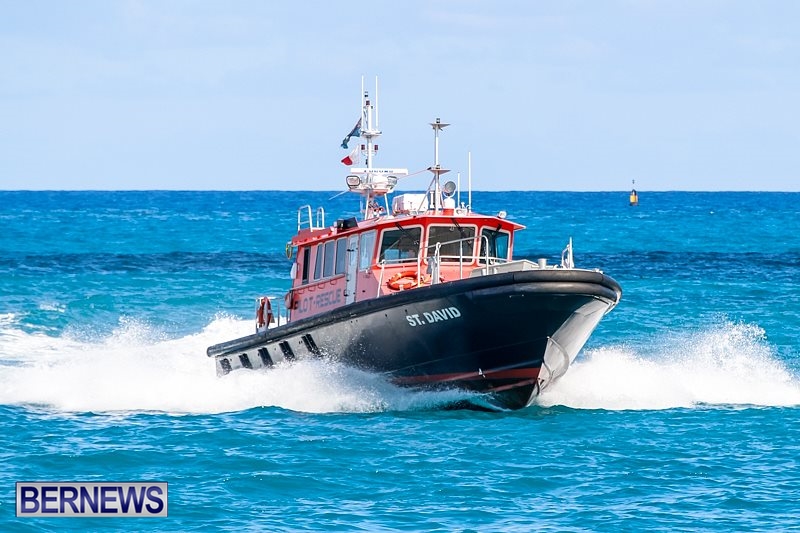 Read More About