In the first of what will be a regular series of 'Virtual Art Shows' by Bernews highlighting some of the island's many skilled photographers and artists as well as some of our own images and designs, this inaugural installment serves to showcase the talented young photographers that were finalists in the Dr. Reg Grundy Annual Youth Photography Competition hosted by the National Museum of Bermuda.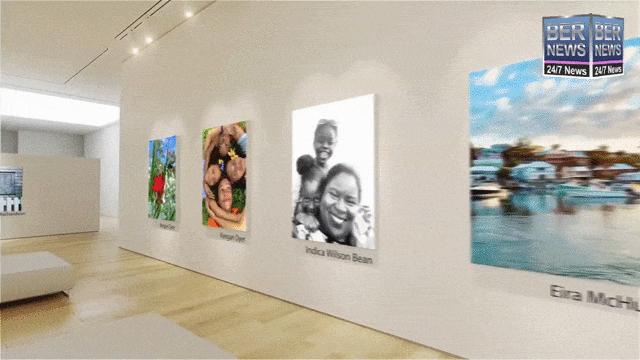 The National Museum of Bermuda [NMB] recently revealed the 27 finalists of the Dr. Reg Grundy Annual Youth Photography Competition: Your Eyes on Bermuda, and all their outstanding photos are featured in this virtual art show.
A spokesperson previously said, "In memory of Dr. Reg Grundy, AC, OBE, whose photographic legacy and passion for Bermuda live on in his work, Mrs. Joy Chambers Grundy and NMB established the Dr. Reg Grundy Annual Youth Photography Competition in 2019. Open to all local photography enthusiasts aged 7 – 18, the competition is designed to inspire the next generation of photographers and encourage an appreciation for Bermuda's natural and cultural environment and a desire to protect it."
Students submitted photos for the themes Bermuda Families, Bermuda Buildings and Bermuda Nature in three age categories, 7-10, 11-14 and 15-18, and the NMB said the judges — photographer Meredith Andrews, NMB Curator Dr. Deborah Atwood and Reg Grundy Photographic Libraries Curator Chinni Mahadevan — had a "trying time choosing finalists from nearly 800 submissions, submitted by 29 different schools."
When asked about this year's competition, Mrs. Grundy said: "The standard of the photographs in this year's competition was exceptional. Hearty congratulations to all who entered. I hope that our competition might inspire at least one of the entrants to become a professional photographer one day."
The finalists:
Indica Wilson Bean – Victor Scott
Alessia Vianello – Somerset Primary
Ruth Correia – Bermuda Homeschooler
Keegan Dyer – M.S.A.
Seri Fisher – Warwick Academy
Lara Nicholson Pavkovic – Warwick Academy
Marissa Norville – CedarbBridge Academy
Zae'ya Tucker- Crockwell – The Berkeley Institute
Matai Phipps – CedarBridge Academy
Owen Roberts-Pitcher – St. George's Preparatory School
Neve Mellor – M.S.A.
Maia Schrum – BHS
Chayce Richardson – Somersfield Academy
Eira McHugh – Bermuda College
Vanessa Daley – The Berkeley Institute
Morgan Phillips – Saltus Grammar School
Savana Honey Walters – Saltus Grammar School
Amouri Hollis – Francis Patton
Sophia Clingerman – Somersfield Academy
Alisa Lightbourne – Sandys Middle School
Sarah Anne Haziza – BHS
Tommy Marshall – Warwick Academy
Naomi Every – Somersfield Academy
Mahy Straw – The Berkeley Institute
In addition to the virtual art show above featuring the images, you can view the photos along with captions explaining more about each one here on the NMB website.

Read More About
Category: All, Entertainment, News, Videos