The Zest Wellness Programme — created by the Coralisle Group [CG] — has been awarded a Gold Medal by the Wellness Council of America [WELCOA] for "building a workplace culture that promotes, protects and supports the health and well being of its employees and clients."
CG is the only company outside the United States to have achieved Gold Medal status in WELCOA's 2021 Workplace Awards, which were announced in December.
Zest Wellness & CG team: Jacqueline Perreault, Sharon Looney and Kenisha Morgan-Taylor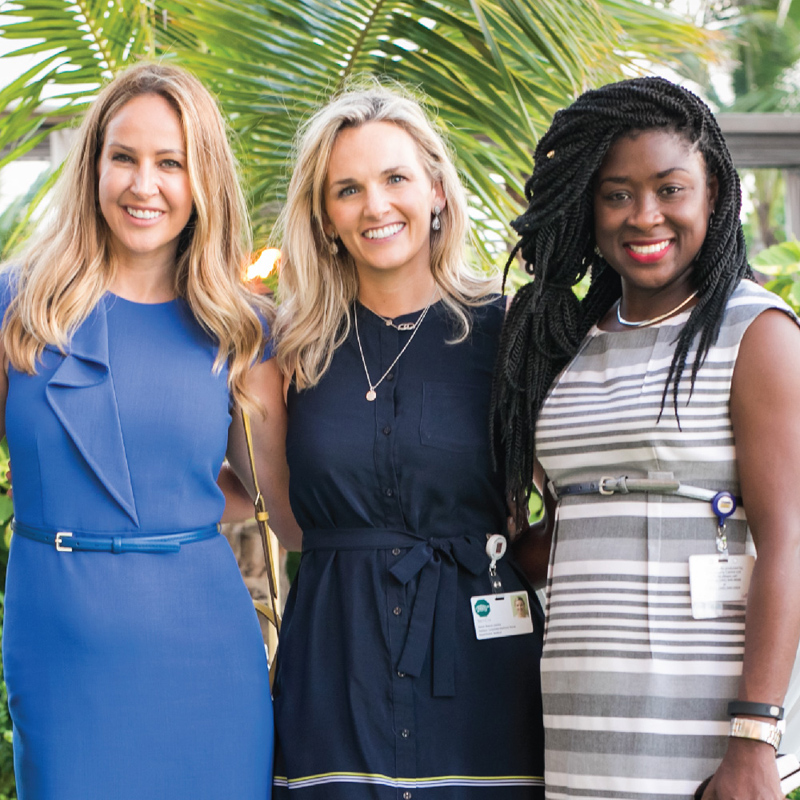 "For CG's Zest Wellness team, the award vindicates its work to build a workplace culture that supports healthy work-life habits for CG employees and, through outreach programmes, CG clients and their families," a spokesperson said.
"CG's Zest Wellness programme started nearly 20 years ago with glucose and blood pressure screenings, subsidized gym memberships and walking challenges. Those programmes branched out in years since to include mindfulness, workplace resilience, mental wellness and even financial literacy.
"During the pandemic, Zest Wellness made sure its work continued to reach people through virtual initiatives that included online coaching, fitness classes, virtual events, webinars and podcasts.
"The Wellness Council of America has more than 4,000 corporate members. Its annual Workplace Awards recognise organizations that have built successful employee wellness programmes defined by a set of benchmarks.
"These include assessments of an organization's leadership, team dynamics dedicated to building and sustaining wellness initiatives, data collection, operating plans and evaluation of efforts to ensure continuing improvement in wellness initiatives.
"In 2021, 33 organizations received WELCOA awards, with CG Insurance as one of 11 to receive gold status."
Beth Frazier, CG's Chief Operating Officer for Health, said the WELCOA award was "very gratifying for our Zest Wellness team because we've been working to embed wellness into the cultural fabric of the company and, through it, to CG clients and their families. The Gold Award recognizes this work to build and spread healthy, sustainable habits that strengthen employees, our clients and the community beyond."
"It has been amazing to see CG's wellness journey over the years, from traditional programmes to its holistic approach today, which emphasises overall well being," Jacqueline Perreault, CG's Corporate Wellness Director said. "This has been made possible by a company-wide commitment to putting people and their well being at the core of its work."
"I'm very proud of our Zest Wellness team for their commitment and enthusiasm and for the obvious benefits their work generates throughout CG," CG's Chief Executive Officer Naz Farrow said.
"As a company, we want to be successful in the broadest terms, and that includes creating the healthiest possible environment for our employees, improving the lives of our members and effecting positive change in community health through our work. The Council's gold medal recognizes this work and underscores our people-first approach to business."
Read More About