Minister of Youth, Culture & Sport Dr. Ernest Peets and Minister of Home Affairs Walter Roban will be joining Bernews at 12.30pm on Thursday [Feb 3] for the latest episode in the Bernews News & Views series, with this BNV to be held in two-parts, Minister Peets will be on at 12.30pm, with Minister Roban on at 1.00pm.
Minister Peets will be discussing Ministry activities, sports, and upcoming events, while Minister Roban will be discussing the Ministry's initiatives around the environment and supporting Bermuda's economic growth.
If you have a question for either Minister, please feel free to leave a comment and we will try and ask it; items under Minister Roban's remit include, but are not limited to, the environment, energy, and planning; while matters under Minister Peets remit include youth, sports and cultural matters.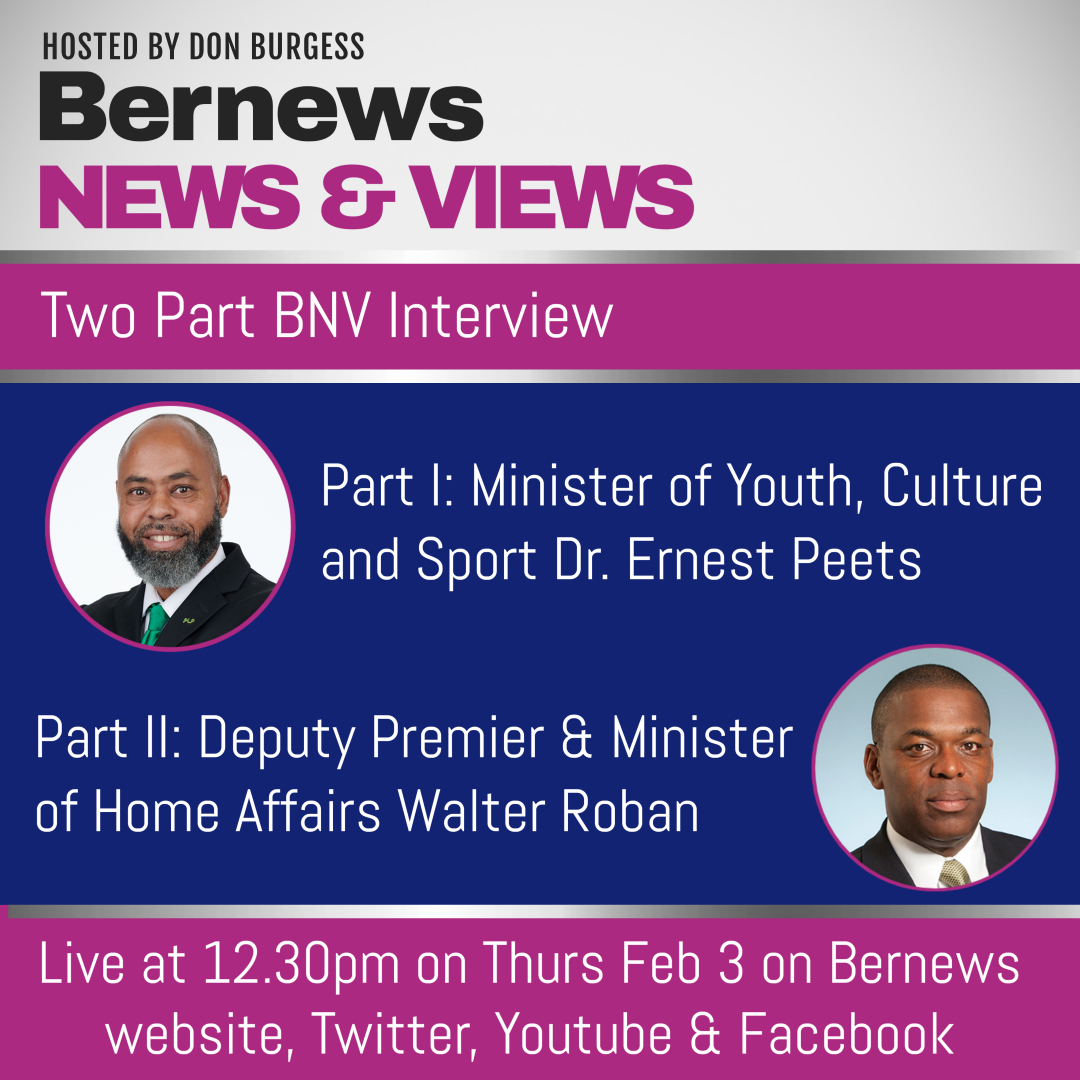 The video will be live streamed below, as well as on Bernews YouTube, Twitter and Facebook pages, starting at 12.30pm on Thursday.
Read More About