Premier David Burt will be joining Bernews at 4.00pm today [Jan 10] for the latest episode in the Bernews News & Views series, and if you have a question please feel free to leave a comment on our website or correlated social media posts [here and here] and we will try and ask it.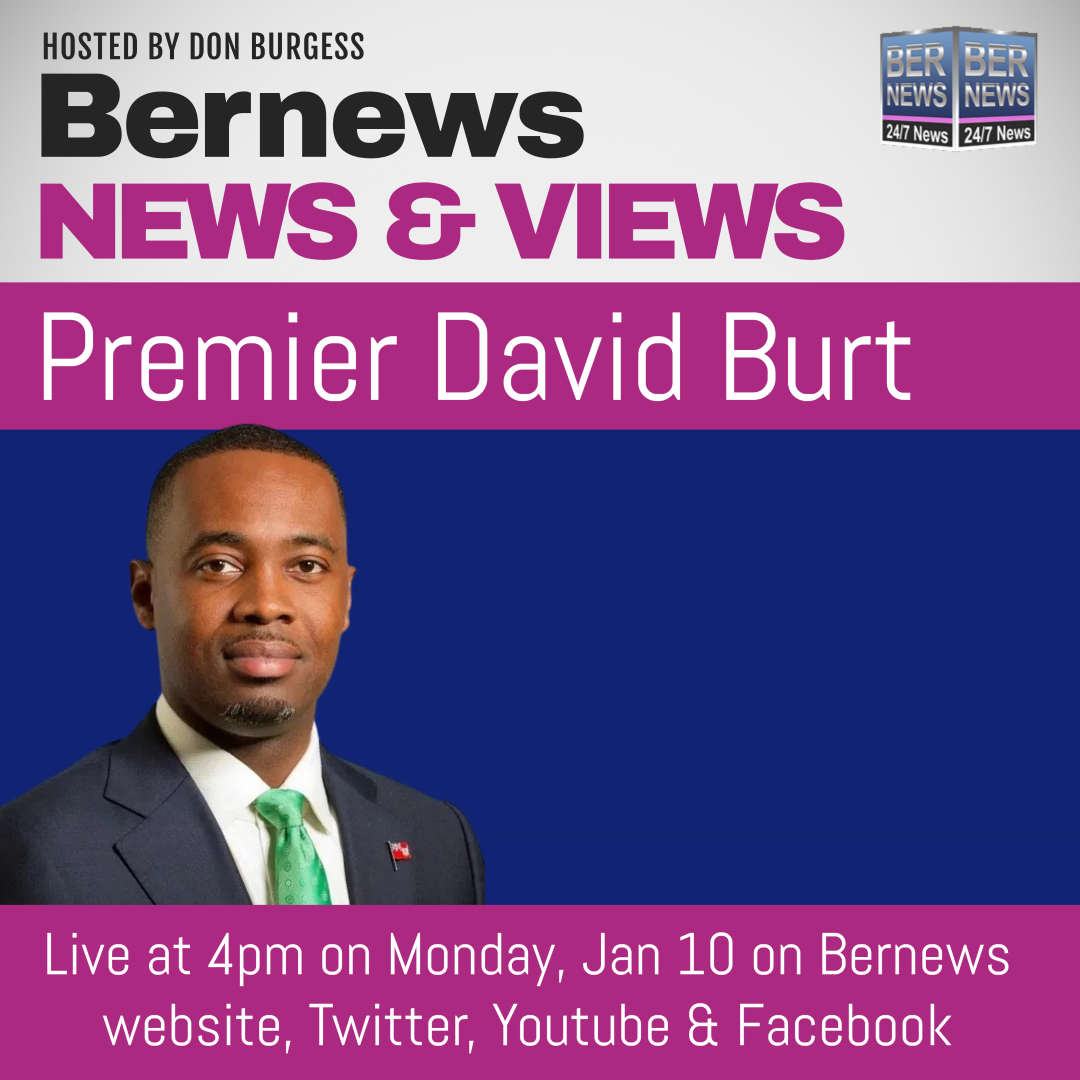 The video will be live streamed below, as well as on Bernews YouTube, Twitter and Facebook pages, starting at around 4.00pm today.
Update 2.16pm: Thank you to everyone on site and across social media who submitted questions! Many were left, far too many for us to ask today, however as many were Covid/test related that can go to the Health Ministry we plan to submit many of them via email, so hopefully we can also have a new article with some written responses to the queries later this week. For today, we have quite a few reader questions scheduled including ones on Dr Carika Weldon, testing issues, vaccination for children, travel authorization form, SafeKey, curfew, vacation time, tourism season, minimum wage and more. We will ask as many as we can.
Update 3.58pm: Thank you for watching! We will have a transcription of some of the interview, however as we have to manually type it all out it will take a while, but hopefully we will get a large portion done by tomorrow.
Update 8.54pm: The first transcription is up, it covers the questions about the travel authorization form, you can read it here.
Update Jan 11: We have transcribed additional replies [quarantine period,  whether we will see vaccine mandates, vaccination for children] which can be read here and also the Premier's replies about Dr Weldon and staffing for testing can be read here.
The live interview replay is below
Read More About