The Hamilton Princess & Beach Club announced that Martha Dismont and Gary Phillips will be their two honourees for the 2022 Black History Month celebrations.
A spokesperson said, "The Black History Month celebration has become a beloved annual tradition at the Hamilton Princess, which strives to honour the importance of Black Bermudian culture, community and history to the rich tapestry that makes up Bermuda.
"This year's dinner will take place on Friday, 25th of February and as part of the proceedings, the two honourees will speak about their experiences and share their motivations with those in attendance.
"Previous honourees of the hotel's celebration are: Dame Jennifer Smith, Sir John Swan, Ruth Thomas, Gil Tucker and Dr Clarence Maxwell. A portion of the proceeds from the event will be donated to the charities of Ms Dismont and Mr Phillips' choice, both of which have a special place in their hearts: Family Centre and Bermuda College Foundation, respectively.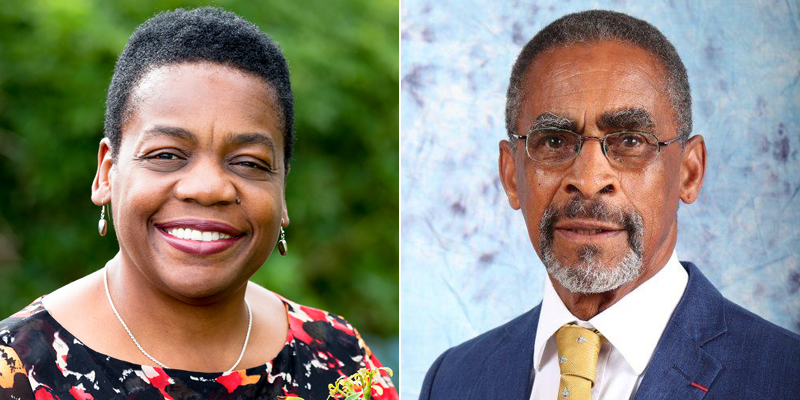 "Martha Dismont, an Honorary Fellow of Bermuda College, is the founder and former long-term director of Family Centre, an incredibly valuable source of support for many Bermudians and a pillar of the community. She created the Family Centre in 1990 with the mission of supporting children through emotional, social, behavioural and trauma-based challenges.
"In 2002, the organisation became the first social service agency to receive international accreditation from the Council on Accreditation, based in NYC. In 2002, Mrs. Dismont received The Queen's Certificate of Honour in recognition of her services to education and in 2015 was awarded a Member of the British Empire, MBE.
"Gary Phillips, also an Honorary Fellow of Bermuda College, is Chairman of the Bermuda National Gallery and ONE Communications. He is perhaps best known for his long and storied history of public service, which has seen him take on roles from: being a teacher at The Berkeley Institute, Postmaster General and Director of the Bermuda Department of Tourism among other positions.
"In 2008, he was made an Officer of the British Empire, OBE, for his civic service. As a point of interest, Mr Phillips is a recipient of France's highest honour, Chevalier de la Legion d'Honneur for his dedication to promoting an appreciation of the French language and culture in Bermuda – he helped to found the Alliance Française des Bermudes.
Martha Dismont said: 'I am so touched by this very kind honour and humbled to be in such good company with respects to my fellow honouree and those in years past. I am so pleased that we are able to take this opportunity to not only recognise the importance of Black history and culture but that of Black Bermudian history and culture.'
Gary Phillips said: 'I am flattered to be recognized by the Hamilton Princess & Beach Club for this year's annual Black History Month celebration. As an honouree, I am especially pleased to dedicate this recognition to the work of the Bermuda College Foundation. Of course, as someone who has a keen interest in food, I am very much looking forward as well to the incredible five course dinner menu, which I am pleased to have been able to help curate. I am confident that it will be a wonderful experience for everyone who comes. '
Tim Morrison, General Manager at Hamilton Princess & Beach Club, said: 'At Hamilton Princess & Beach Club we are proud to continue our tradition of honouring Black History Month by recognising extraordinary Bermudians and their impact on our island home. We have something truly special planned for this year and we encourage people to book their tickets early to avoid disappointment – it will be a night to remember.'
A spokesperson added, "The Celebration Dinner will take place on Friday, 25th of February from 7pm, with more details of the event to be shared soon – including fringe events. Tickets be reserved by emailing Ham.DiningReservations@Fairmont.com and booking early is encouraged to avoid disappointment."
Read More About
Category: All, Entertainment, News