The police confirmed that "two suspects have been arrested in relation to the ongoing investigation into the stabbing of the 14-year-old school boy" on Friday [Feb 4].
A police spokesperson said, "The incident occurred around 8:21 a.m. on that date, when the 14-year-old was at the bus stop on Parsons Road, near the junction with Happy Dale Road, Devonshire."
Detective Chief Inspector, Peter Stableford said, "We have received a number of calls as well as support from the community, for which I am extremely grateful. I again urge residents of Pembroke and Devonshire through to Warwick, to check their cameras and recordings, particularly from between 8.00 am to 9.00 am last Friday morning, to determine whether they captured any images of the suspects. It is vital that we trace the movement of the suspects before and after the incident."
"As a reminder, the suspects left the area on a white motorcycle. The rider wore an orange coloured jacket, black pants and light coloured sneakers. The pillion passenger wore a white t-shirt with the FILA logo emblazoned on the front, light coloured pants and black sneakers with white markings. Both suspects wore dark coloured helmets with dark coloured visors.
Image previously released by the police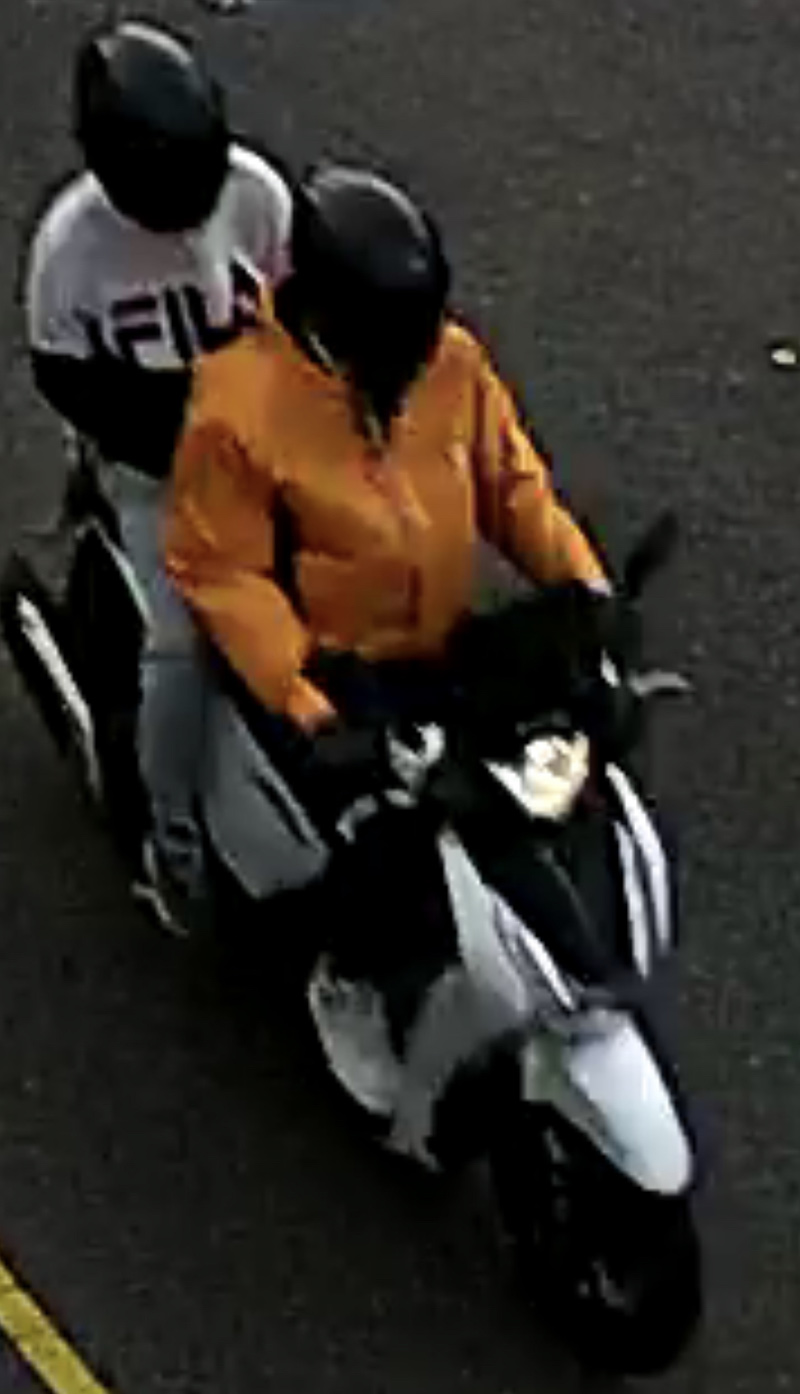 DCI Stableford added "I am happy to report the victim is recovering well. This was a serious attack that could easily have been fatal."
A spokesperson added, "Anyone with any information on this incident is asked to call 211 or, the independent and confidential Crime Stoppers number 800-8477. You may also wish to share any information you have with a police officer you might feel comfortable speaking with. We guarantee any information provided will be treated with the strictest confidence."
Read More About