[Written by Stephen Wright]
Adrian Roach has his eyes on the prize as he bids to challenge for a medal at the American Boxing Confederation [AMBC] Continental Championships in Guayaquil, Ecuador, which starts next week.
Roach will make his long-awaited international debut for Bermuda at the elite competition, running from March 22 to April 2, where podium finishers will receive substantial prize money.
The medal-winners in the men [13] and women [12] weight categories will receive $10,000 for gold, $5,000 for silver and $2,500 for bronze.
"I've prepared for my toughest fights; I'm going there to win," Roach told Bernews. "I have a never-quit mindset; I'm not going there just for the experience.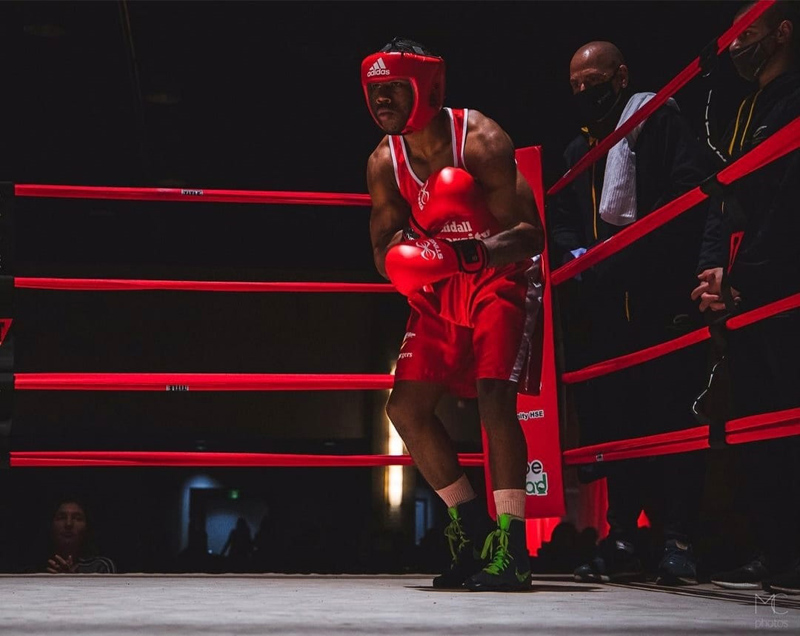 "I'm looking to beat these guys and come out on top. I'm not taking no for an answer.
"You can worry about the draw, or you can worry about your training. I'm training as though I expect to face the top seed."
Should Roach achieve his medal-winning ambition, he plans to donate part of his earnings to Controversy Gym, below the Queen's Club, where he began boxing aged 15.
"Winning a medal would be a big accomplishment," Roach added. "I'd look to give a lot of the prize money to Controversy Gym for upgrades because I know they could do with a bit of that.
"I'd like to do something positive with the money, something that would benefit the community. I don't just fight for myself.
"It's only right that I gave back to Leo [Richardson, the Controversy Gym head coach], who has helped me a lot."
The 19-year-old has had to wait to compete in Bermuda's colours after being denied an opportunity to fight for a spot at the Olympic Games in Tokyo last summer after the America's region qualifiers scheduled for May in Buenos Aires, Argentina, were cancelled because of the Covid-19 pandemic.
"This will be the first time I've pulled on the Bermuda jersey, which will feel surreal," Roach said.
"It's been years in the making. I've dotted my I's and crossed my T's. All of the hard work is paying off."
Roach has spent the past year sharpening his skills on the Crandall University Chargers boxing team, enhancing his amateur record to nine wins from 14 bouts.
He was recommended for a scholarship at the university in Moncton, New Brunswick, by the Bermuda Boxing Federation.
"We have brought in different things for this camp, including a nutritionist, which has been really beneficial," said Roach, who is studying Kinesiology.
"It's helped keep my energy up and made sure I have enough fuel for training sessions. Preparations have gone well."
Roach, who will travel with his university coach Jon Ohlhauser, has moved up a weight class to middleweight for the championships to avoid worrying about monitoring his weight throughout the tournament.
"We figured it would be better because otherwise, I'd have to be repeatedly making weight," the former Bermuda Institute pupil said.
"If it were a one-day competition, I'd do my normal weight class, but we have decided to bump it up five or six pounds, so I'll be able to make weight repeatedly throughout the week as I progress through the tournament."

Read More About