Bermuda's 4×100 women's relay teams have made excellent showings at the 2022 Carifta Games in Jamaica this evening [April 17], with both the U17 and U20 teams placing 4th, and in one case, just 0.01 second off a medal.
Considering the Caribbean consistently produces many of the best sprinters in world, claiming two 4th places in the 4×100 relays is a very strong performance for our team.
Jamaica — renowned for producing world class sprinters — won both races and ran a blistering time in the U20 race to set a new U20 world record, with the race seeing a photo finish for 3rd/4th, with Bermuda just 0.01 second behind the bronze medal winner.
Screenshot showing how close the 3rd/4th places were in this world record setting relay race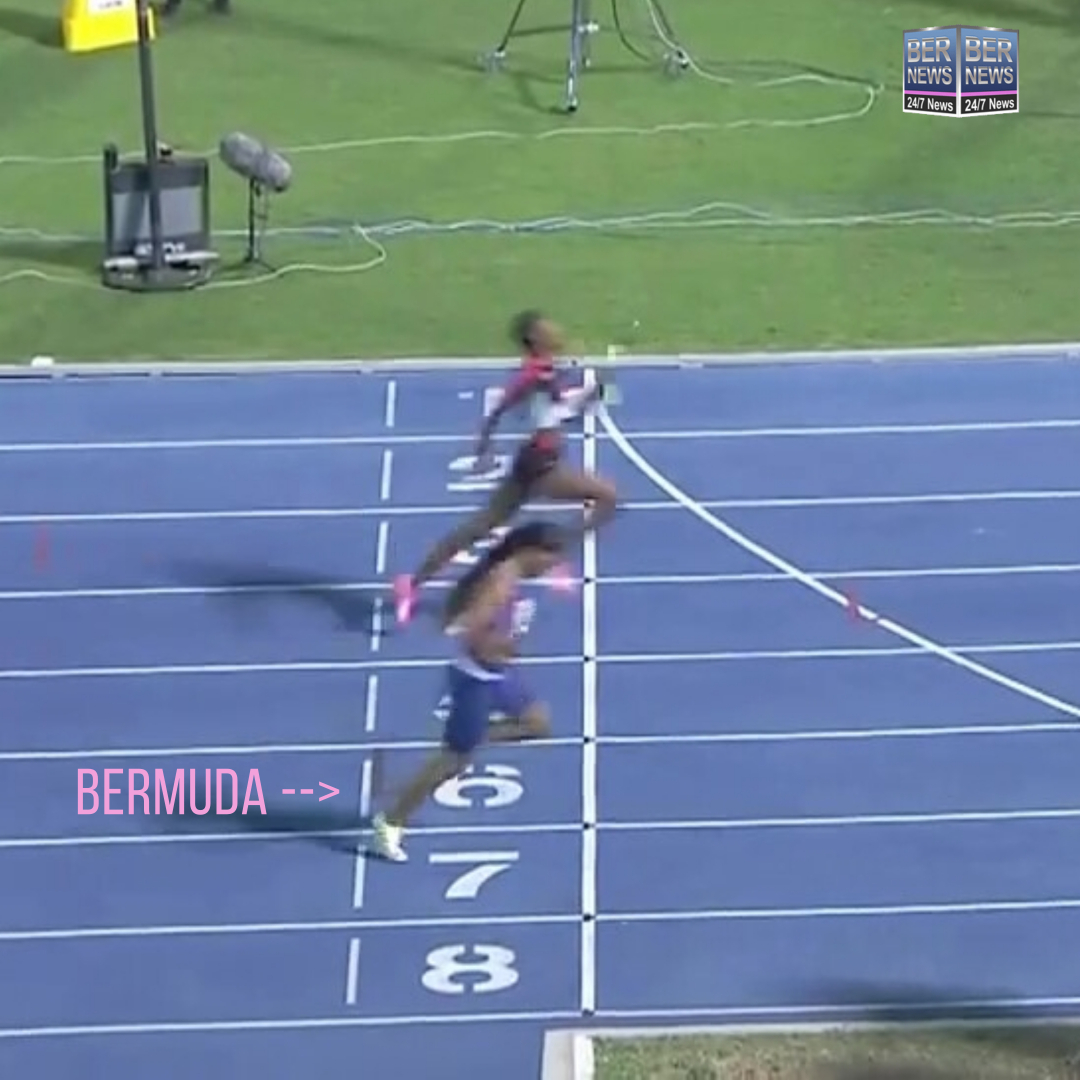 Video of the U20 4×100 relay:
Screenshots from the broadcast showing the results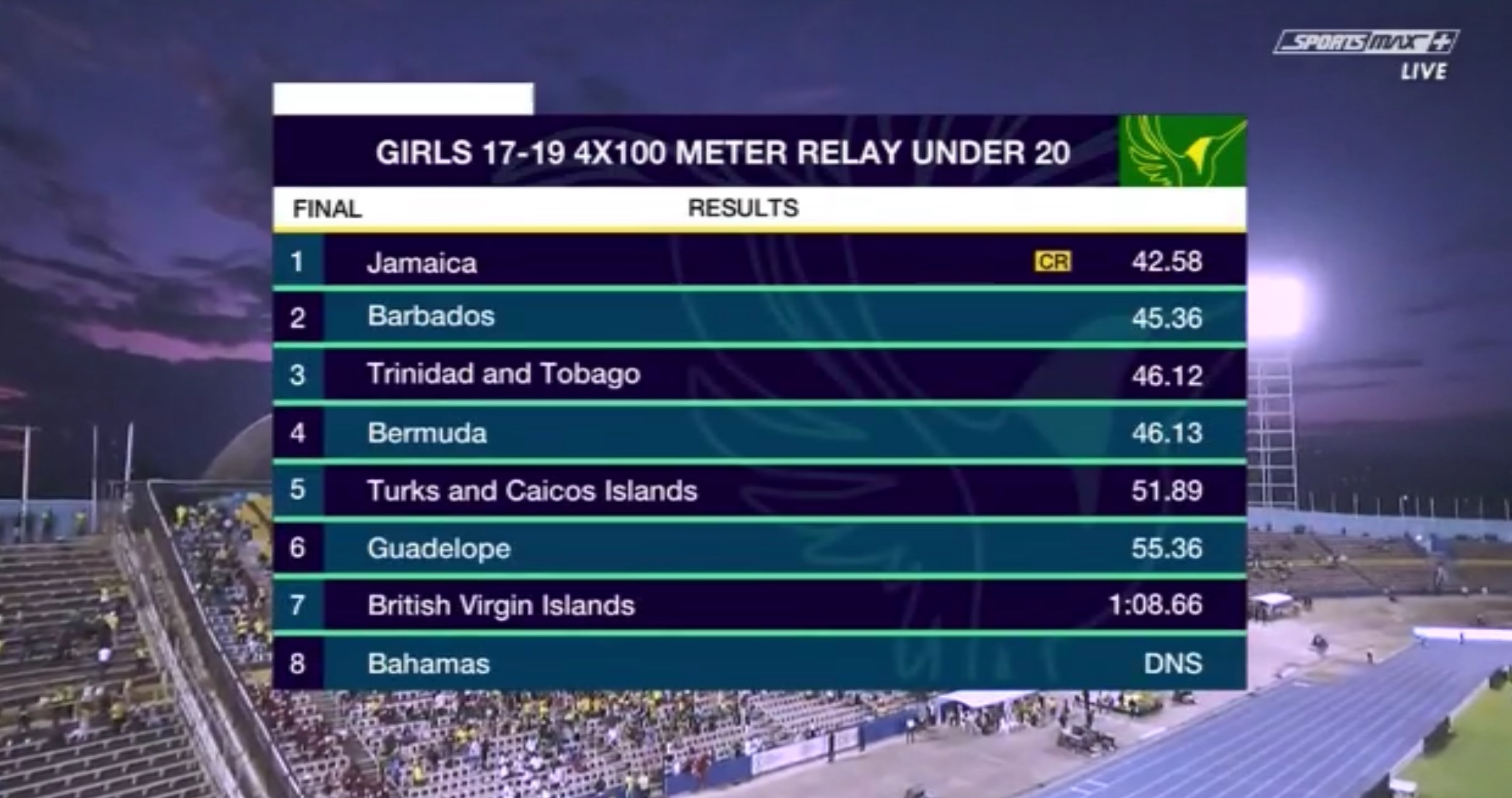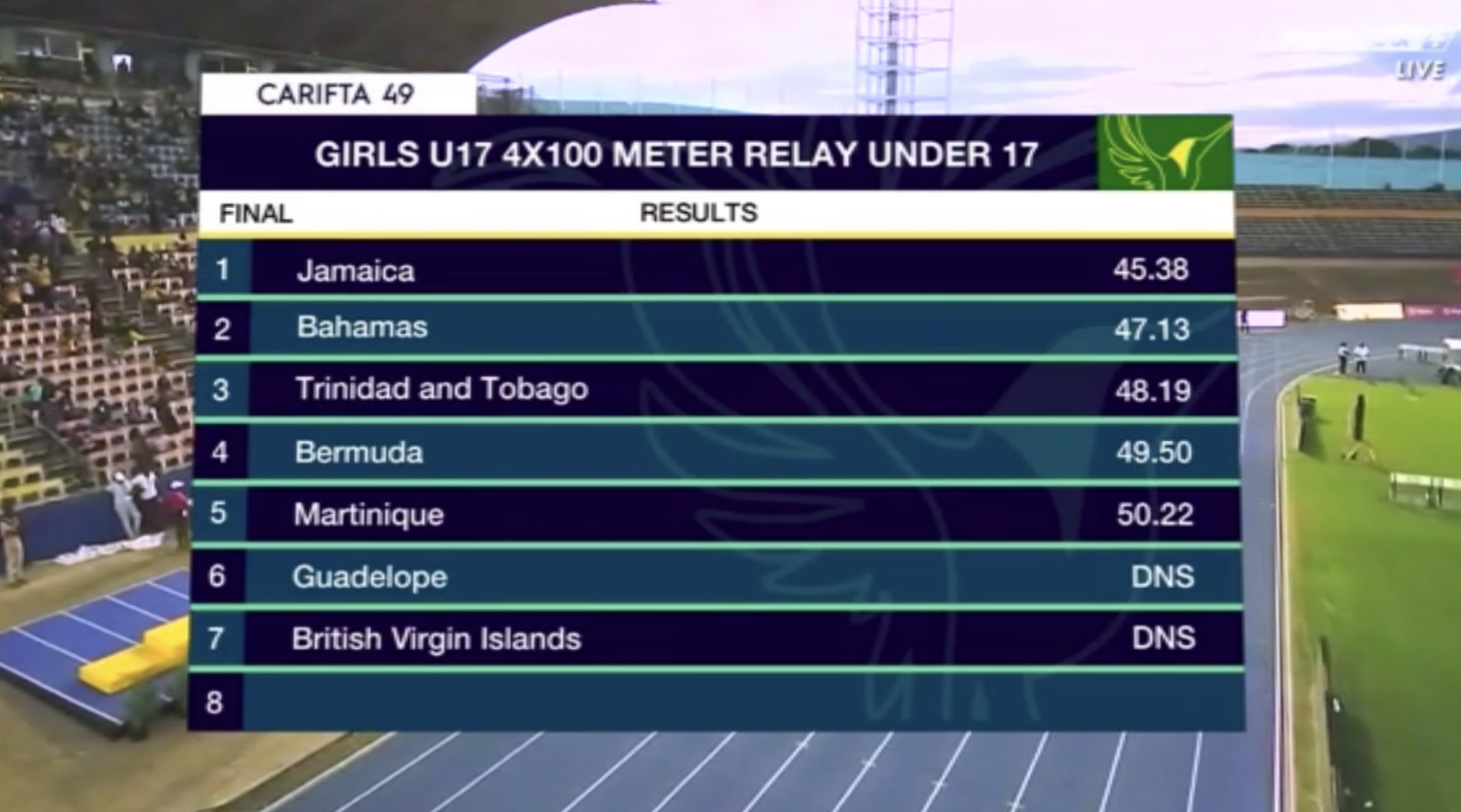 Read More About