[Updated with video] There is winning a race and then there is being so far ahead you are the sole runner shown on screen during the live broadcast, which is what Bermuda's Jauza James managed to achieve as he recorded a dominant victory in the 1500m portion of the octathlon at the Carifta Games today [April 17] in Jamaica.
James, competing in the Under 20 division, was around six seconds ahead of the next runner, and as he headed to the finish line his lead so was pronounced that he was shown solo on the live broadcast, as the screenshot below shows.
The Bermudian athlete finished 6th overall in the octathlon, a grueling competition which normally consists of 8 events total; the 100 metres, long jump, 110 metre hurdles, high jump, 400 metres, shot put, javelin throw, and the 1500 metres.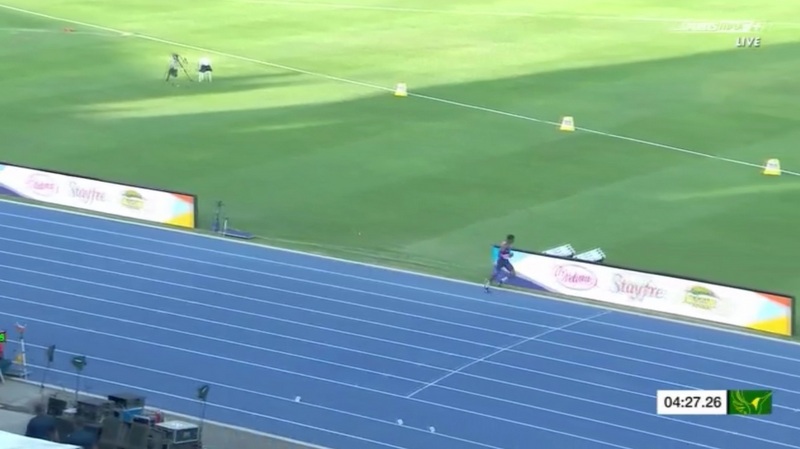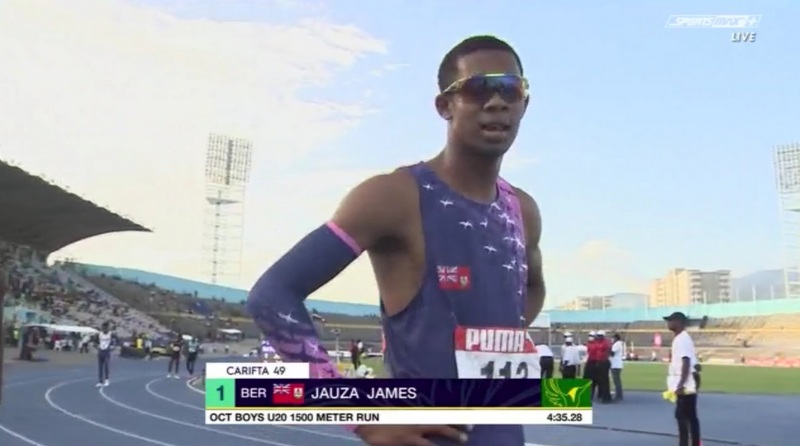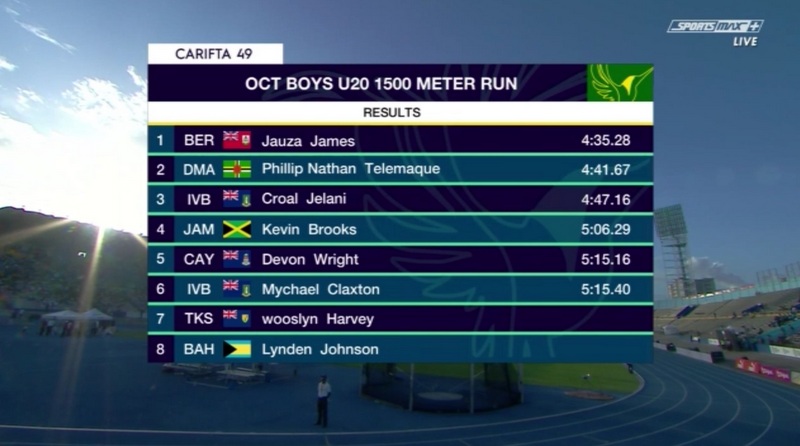 Read More About