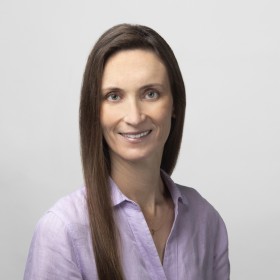 Bermudian Dr. Katie Davis will be hosting the Youth Digital Wellness Summit virtually on Thursday [April 21] and Monday, April 25.
A spokesperson said, "An innovative gathering of researchers from around the world that aims to set a collaborative agenda for research related to adolescent digital wellness has been organized by Bermudian Dr. Katie Davis.
"The Youth Digital Wellness Summit will be held virtually on Thursday, April 21 and Monday, April 25 and is sponsored by the University of Washington's Global Innovation Fund. The summit will be co- led by Dr. Davis and Dr. Petr Slovak, lecturer at King's College London, London, UK.
"Dr. Davis, Associate Professor and PhD Programme Chair at the Information School at the University of Washington, Seattle, Washington, is a noted expert in the field of digital media and the development of young people. Dr. Slovak's research is focused on the intersection of human centred Interaction, mental health intervention and learning sciences.
"Two dozen representatives from universities in the US, Canada, the UK, Germany, The Netherlands, Belgium, and Colombia will be participating in the two-day summit. Their disciplines include psychology, communication, education and human-computer education."
Dr. Davis said, "Following the summit, participants will write a white paper that synthesizes current knowledge about technology's impact on adolescents' wellbeing and development. They will use insights from session discussions as well as interviews we conducted last summer and fall with researchers.
"Our ultimate objective is to outline an agenda for international, cross-disciplinary research focused on adolescent digital wellness. The knowledge generated from this work is critical for the design of new technologies, as well as educational strategies and policies, that support positive youth development in the digital era."

Read More About
Category: All, technology