WeSpeak Bermuda's upcoming in-person boot camp for women – set to be held on April 20 – has sold out.
A spokesperson said, "WeSpeak Bermuda's first in-person boot camp for women since the start of the pandemic has sold out.
"The full-day event to coach female public-speaking skills is slated for Wednesday, April 20 at the Willowbank Resort in Sandys. With more than 150 women registered to attend, it is now at full capacity."
WeSpeak Board member Kendaree Burgess said, "We have received a fantastic response, not only from our participating coaches, but also from the scores of women who've signed up to take part in this, our first big, physical event in two years.
"We greatly appreciate the support, and have capped the number at this point to ensure the success of the boot camp's popular format which relies on intimate groups to allow women to best build their speaking skills. The contained size is also necessary to curate diversity that reflects both our community and its variety of business sectors.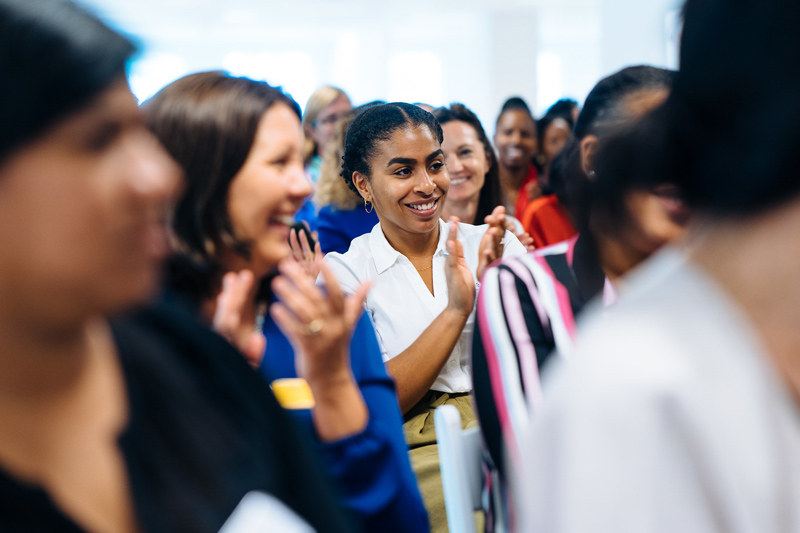 "We look forward to an amazing event—big thanks to our valued sponsors for making it possible. If you missed out on registration for this boot camp, don't worry; there will be many more opportunities to get involved very soon with WeSpeak. Stay tuned."
The spokesperson said, "The boot camp marks a return to active engagement for WeSpeak this year. It kicks off with 9:15 am registration for a 9:30 am start and features an interactive programme of presentations and practice sessions; lunch and refreshments are provided. Sessions wrap at 5:30 pm, when guests are invited to join an onsite reception to close out the day.
"WeSpeak was launched in 2019 to build skills and promote more public-speaking opportunities for women; the group also advocates for inclusion of more women on industry panel discussions and as event keynotes. Its popular boot camps, including an edition for teens, drew strong support and featured public-speaking tips, educational sessions and break-out presentations aimed at building confidence within a supportive network.
"WeSpeak was largely unable to deliver large-scale in-person events during the 2020 and 2021 pandemic, but staged several virtual sessions to support and stay connected to coaches and coachees.
"Corporate support for the April 20 Boot Camp includes WeSpeak partners Appleby, Butterfield, Chubb, and EY, along-side event sponsors Ascot, Association of Bermuda Insurers & Reinsurers [ABIR], Athene, Clarien, Dennis Mahoney—Lighthouse, Markel, Mosaic Insurance, Orbis, and Vantage."
Read More About