[Written by Stephen Wright]
Tyler Christopher believes he is becoming a more versatile and well-rounded boxer as he looks to extend his unbeaten record against Richard Helm in Birmingham next Saturday [April 23].
The Bermudian was disappointed not to force a stoppage in his points victory over Carl Turney in February and has been working hard to add another dimension to his game as he prepares to face Helm over four rounds in the Holte Suite at Villa Park.
Helm, 35, has won one of his four professional outings and will move down a weight class to meet Christopher at super-welterweight.
"I'm feeling confident, and I've been working on some new things with my trainer [Anthony Hull]," Christopher told Bernews.
"I'm looking to put on a good performance. During my last fight, I was almost too dominant. My opponent went into his shell.
"I'm going to mix things up more in this fight and find an opening with my shots rather than being too aggressive. I need to give my opponent a false sense of security.
"I've seen some footage of him; he usually fights at middleweight and has a heavy right hand."
Christopher, 25, appears to have found a home at the DNA Boxing School of Excellence in Stirchley, Birmingham, training alongside a closely-knit stable of fighters with seasoned pros Andrew Robinson and Ishmael Ellis and fellow novices Samuel Pikire, Jag Purewal and Elliott Stowe.
Robinson, who is ranked sixth in the British middleweight division, has shared the ring with top names such as world championship title challengers Liam Williams and Frank Buglioni.
"I've been sparring a lot with Andrew Robinson – he's my main sparring partner – and he's given me good work and that gives me a lot of confidence," said Christopher, who will be looking for a fourth straight win.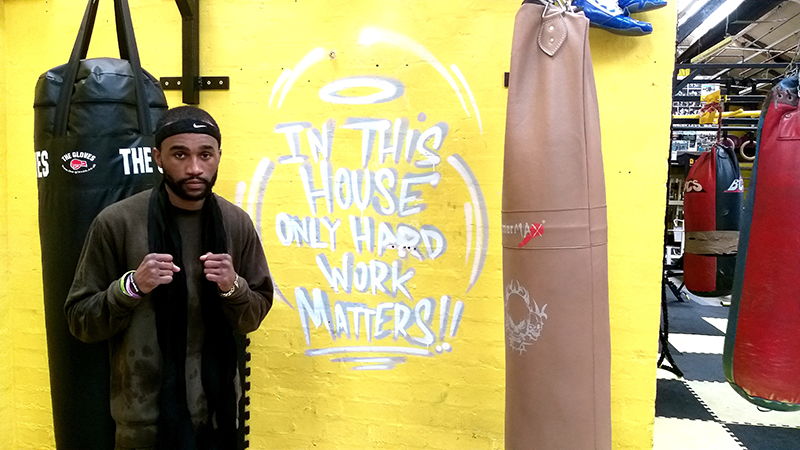 "Guys like 'The Animal' are well established in the game, and yet I'm holding my own against them even though I'm at the start of my career.
"I have a lot of motivation to stay in the gym, not take time off, and keep working on my craft. I hope to get at least seven fights this year."
The slick southpaw has made steady progress since swapping the sub-tropical climate of Bermuda for the urban metropolis of Birmingham, with his coach Hull keen for his man to graduate to six-round bouts sooner rather than later.
"I know how to conserve energy throughout rounds," Christopher added.
"I can easily do six rounds with my fighting style; I'm doing six rounds of sparring, eight rounds of sparring."

Read More About