[Written by Stephen Wright]
Tyler Christopher ticked another box after comfortably defeating journeyman MJ Hall on points in the first all-southpaw bout of his burgeoning career at Villa Park in Birmingham.
Christopher dominated the super-welterweight contest, improving his professional record to four straight wins, with the referee scoring the fight 40-36.
Hall, a late stand-in opponent, showed little ambition and rarely threatened Christopher, if at all, which was unsurprising considering he had won just two of his 81 outings before last night.
The 30-year-old did, however, display plenty of savvy and durability, frustrating Christopher at times by clinching, holding and tying him up whenever possible to kill seconds off the clock.
Still searching for his first stoppage, Christopher landed several thudding right hooks to the body of Hall, but the tough-as-teak Black Country brawler absorbed the punches well and achieved his sole intention of hearing the final bell.
"He was my first southpaw and a durable opponent," said Christopher, originally slated to face Richard Helm before he pulled out after suffering a cut in his previous bout two weeks ago.
"I was hitting him with clean body shots, hard body shots, and he was taking them.
"It was another learning fight, and it was important to get in some more rounds."
The Bermudian admits his favoured punching combinations felt unnatural when thrown against a fellow southpaw but believes he was beginning to make necessary adjustments by the final rounds.
"It was hard for some of my combinations to come off because of his southpaw stance," said Christopher, who trains at the D&A Boxing School of Excellence in Stirchley, Birmingham. "He wasn't always there to hit.
"These journeymen come to survive; they do not engage too much. They know all the tricks in the trade; they do this for a living.
"They know how to roll shots, block shots, and kill 10, 20 seconds off the clock."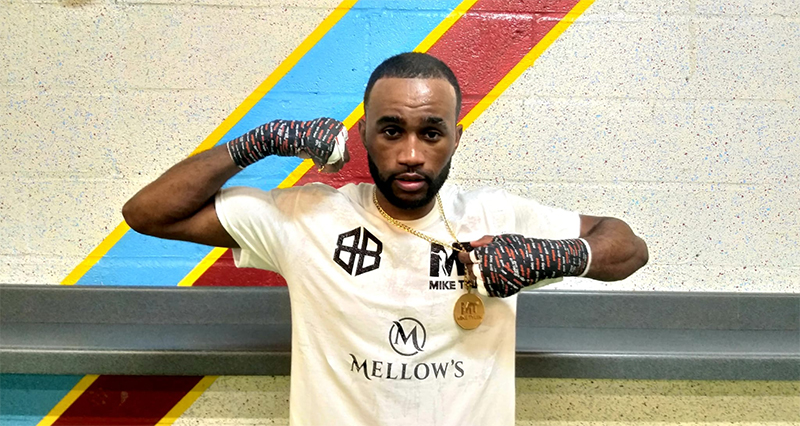 Christopher said he is now ready to step up from four to six rounds when he returns to the ring in June.
"My fitness is there, and I feel comfortable," he added. "We just need to find me the right opponent. I feel ready for six rounds."
Jon Pegg, the leading boxing promoter in Birmingham, who manages Christopher, said he expects his man to challenge for a Midlands Area title in the near future.
"He looked good tonight, controlled the pace against a tough, tricky guy," Pegg said.
"His next fight will be a six-rounder. He'll do one more six-rounder after that, and if he looks as good in those two fights as he has until now, we'll be looking for an Area title fight for him.
"People have got to come out and get behind him because he's an upcoming champ. We've got some good lads in Birmingham, and Tyler's one of them.
"He's trains hard, he's got lots of skills, and we've just got to guide him properly, so he learns and doesn't jump too far forward or doesn't go stale."

Read More About