Bermuda was so welcoming, this island is absolutely beautiful and Bermuda has been amazing, are just a few of the comments posted on social media by some of the Olympic medalists who took part in the recent USATF Bermuda Games.
A quick look at social media shows that athletes including Gabby Thomas, Noah Lyles, Jasmine Camacho-Quinn, Kirani James, and Teahna Daniels all praised Bermuda following their time on the island.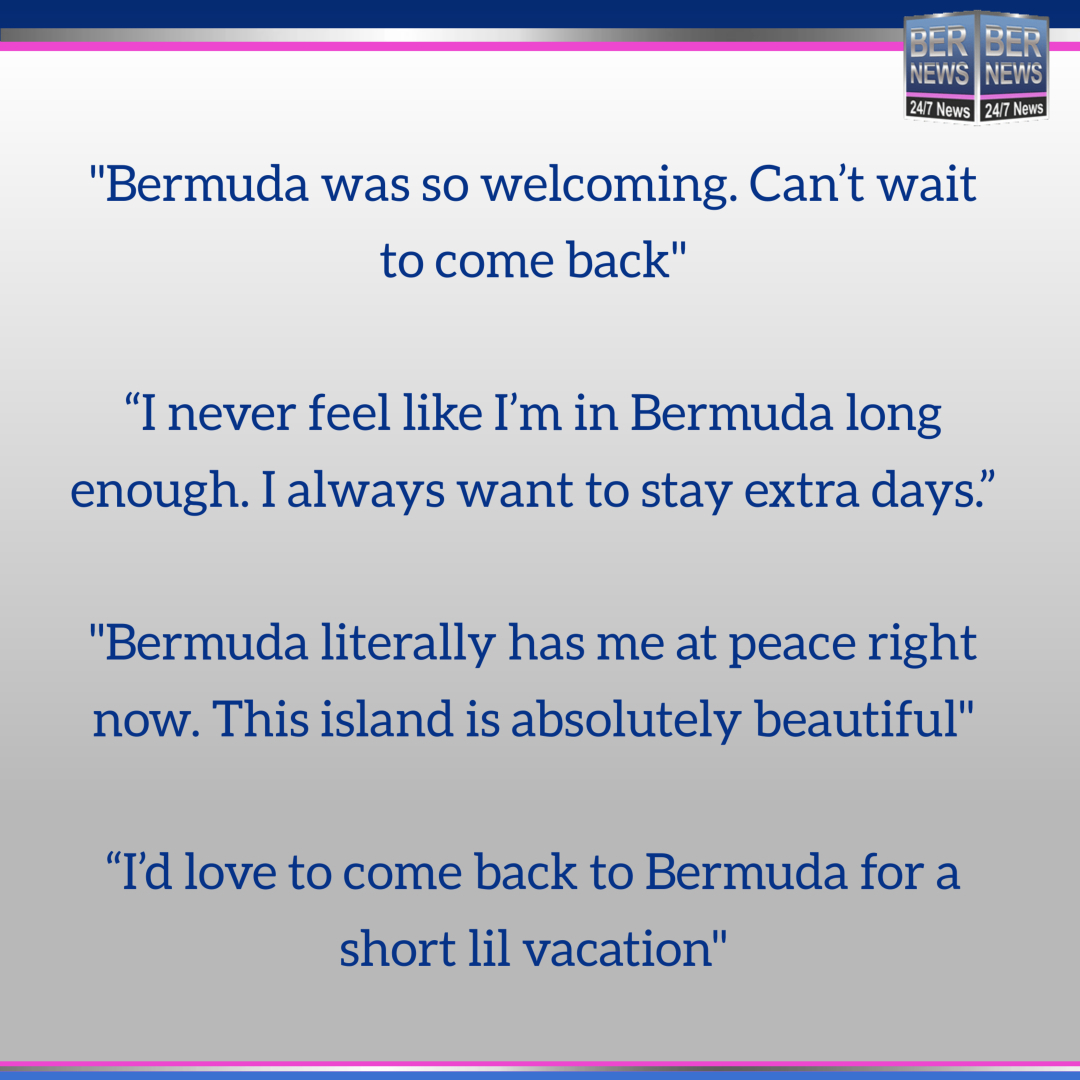 Gabby Thomas — a two time U.S. Olympic medalist who placed 2nd in the 100m in Bermuda — tweeted, "Bermuda Games was amazing. Big thanks especially to the volunteers and fans who brought great energy to this meet," and, "We had a great time! Bermuda was so welcoming. Can't wait to come back."
Ms. Thomas also posted a number of Bermuda-related items to her almost 250,000 followers on Instagram, including footage of her at the hotel, at the beach, and aerial footage showing Bermuda from out of the airplane, with some of her Instagram footage attaining some 15,000 likes.
Olympic medalist Noah Lyles — an American sprinter who also praised the island during his interview on the live broadcast –  tweeted "I never feel like I'm in Bermuda long enough. I always want to stay extra days."
Puerto Rico's Jasmine Camacho-Quinn — the reigning Olympic gold medalist in hurdles who also won in Bermuda — tweeted, "Bermuda literally has me at peace right now. This island is absolutely beautiful," and "Bermuda has been amazing. Thank you."
Ms. Camacho-Quinn also posted at least a dozen Instagram stories to her 200,000 followers highlighting various areas in Bermuda, including Dockyard, the south shore, and more.
Grenada's multiple Olympic medalist winning Kirani James tweeted, "So happy to start a new season again! Thank you Bermuda Games for an incredible experience and the opportunity to open my season here. Thank you all for your support and I'm looking forward for the rest of the season."
American sprinter and Olympic medalist Teahna Daniels also had high words of praised for the island, tweeting, "I'd love to come back to Bermuda for a short lil vacation."

Read More About
Category: All, News, Sports, technology