Ten students from Bermuda schools have received scholarships to travel and study French in the south of France this summer.
The L'Alliance Française des Bermudes annual scholarship is open to students aged 14 to 16, with winners selected based on their writing and conversational skills in French.
This year's awardees are Siena Bonanno, Anayah Curtis, Satya Darrell and Maya Rajeh [Somersfield Academy], An Mei Daniels and Ashley Todd [Warwick Academy], Christopher Davidson [Saltus Grammar School], Chrishante Dill [Mount Saint Agnes], AJ Santos Smith [Berkeley Institute] and Marli Spriggs [Bermuda High School for Girls].
They will spend three weeks in a French-language school in Juan-les-Pins, and experience the French culture by visiting historical villages, learning to surf, enjoying the local cuisine and making new friends.
The $6,000 scholarships include travel costs, school fees, and room and board.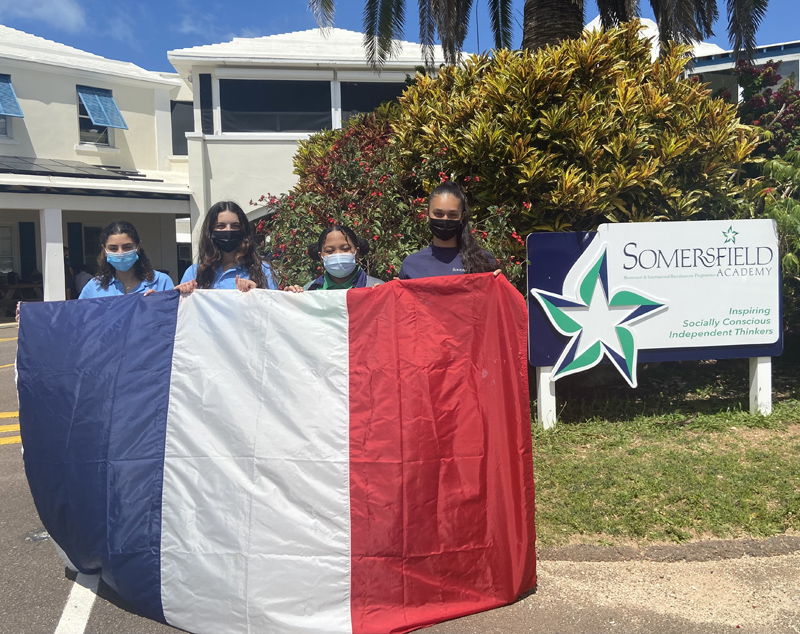 The students will be recognised for their achievements at the Alliance Française's annual dinner at the Royal Bermuda Yacht Club on May 12.
Over the past 21 years, the Alliance Française, a registered charity supported by the Christian Humann Foundation, has offered travel and study scholarships to nearly 100 students from different schools and backgrounds in Bermuda.
An Mei Daniels, 17, won the competition in 2020 but could not travel to France until this summer because of the Covid-19 pandemic.
She is currently studying natural sciences at the University of Exeter in England.
"To find out after two years that I'd finally be able to go on the trip was exciting," Ms Daniels told Bernews.
"I'm excited about this opportunity. It will be my first time in France. I'm looking forward to being able to talk to people in French and absorb all of it."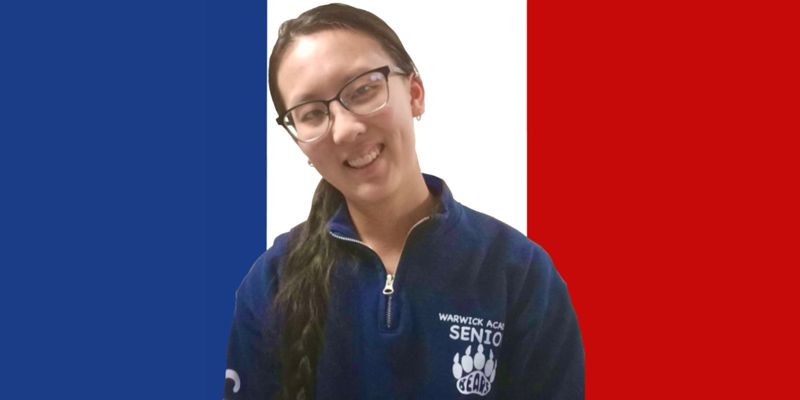 Ashley Todd, 14, said: "I am very excited to have been given the opportunity to go to France for three weeks for the Alliance Francais des Bermudes French immersion summer camp in July.
"I look forward to experiencing the culture of France and improving my French."
Siena Bonanno, 16, said she was thrilled after learning she had impressed the scholarship committee sufficiently with her French writing and speaking skills.
"When I first thought of applying, I was a little nervous about the interview in French, but I'm glad I decided to sign-up," Ms Bonanno said. "In France, I expect I'll have an amazing time improving my French and eating croissants."
Maya Rajeh, 16, said she felt "pure excitement" when she discovered she would be heading to the south of France, especially as she is of French heritage.
"Coming from a French background, I've always wanted to be fluent in French," she said "I am more than confident that this scholarship will help me get there. Beyond learning the language, I look forward to experiencing French culture."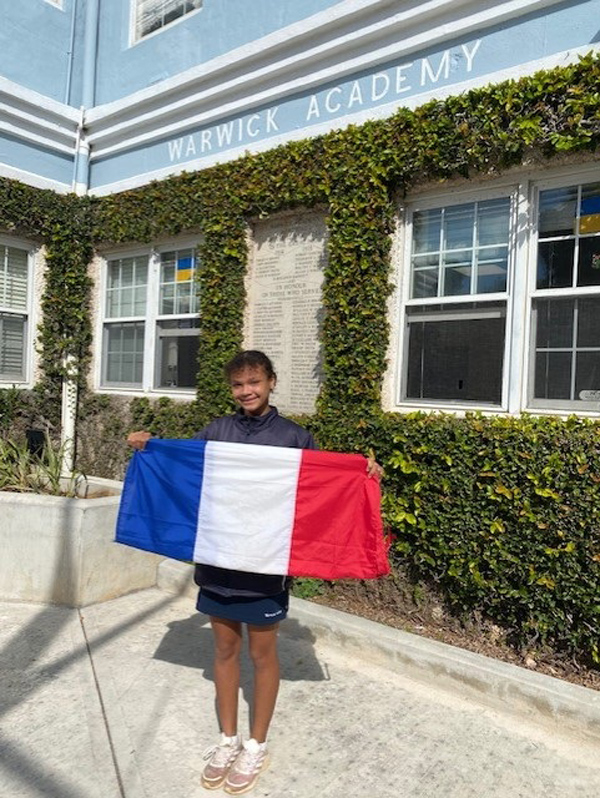 Meanwhile, Satya Darrell, 15, added: "I hope this will provide me with the opportunity to meet many other people that share the same love of the French language and fully immerse myself and interact in the French community, outside of the classroom."
Anayah Curtis, 15, also shared her thoughts on being picked among the ten scholarship winners.
"I appreciate that the Alliance Française has given me the opportunity to travel to a French school this summer and visit Europe for the first time!
"I would like to enhance my speaking skills and vocabulary in French, so this trip will help me achieve this goal."
For more details, visit the Alliance Française website at www.alliancefrancaisebda.org or contact Frederique Nappée at afexplorateurs@gmail.com

Read More About