Bermuda HealthCare Services [BHCS] congratulated Sean Trott and Gayle Lindsay for their first place finishes in the Sir Stanley Burgess 5K Race held this weekend, with the company donating $2,500 to each winner.
Sean Trott, BHCS Medical Director Dr Mahesh Reddy and Gayle Lindsay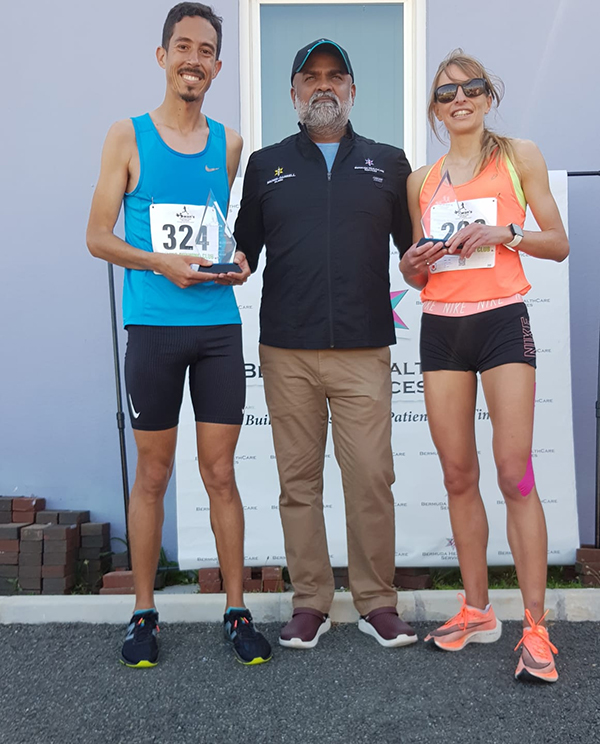 Trott crossed the line in a time of 15:56. Chayce Smith was second in a time of 16:28, and Domico Watson finished third with a time of 17:10.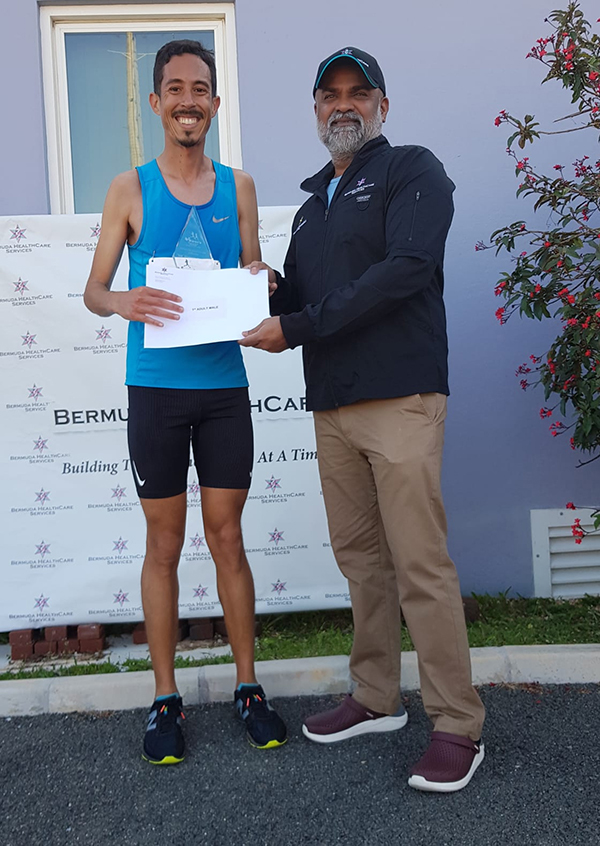 Lindsay won in a time of 18:48. Maddie Durkin was the second female finisher after clocking 19:35, and the third female finisher Bella Wright finished in a time of 19:51.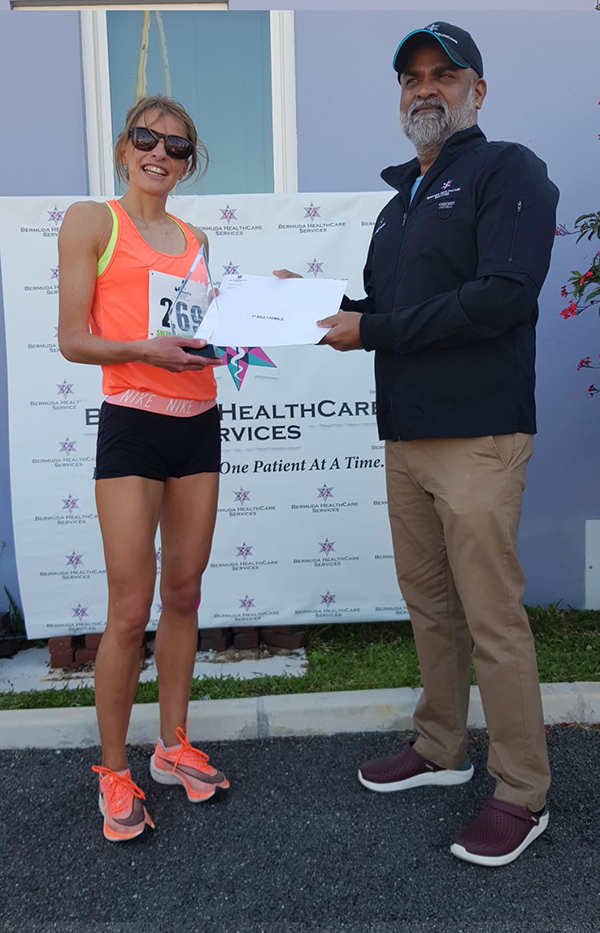 The full Bermuda HealthCare Sir Stanley Burgess 5K Race 2022 results follow below [PDF here]:

Read More About