Francis Patton Primary School's 8th annual Leadership Day is being held on campus on Thursday [May 12] beginning at 9.00am.
A spokesperson said, "During this experience guests will learn more about what we do each day through The Leader in Me initiative.
"This initiative utilizes and integrates social-emotional learning, quality, and educational models by training staff and students on establishing a vision for the school, goal setting, data tracking, and personal accountability systems. It provides a logical, progressive, and balanced process to help our school proactively design a culture that reflects our vision of an ideal school.
"The Leader in Me differs from other whole-school transformation processes in that it offers a holistic, school wide experience for staff, students, and parents, and creates a common language and culture within the school community. The leadership principles and lessons are not taught as a curriculum but instead are incorporated into coursework, systems, and overall school culture.
"We look forward to welcome you and tell you all about what we do each day as we continue to strive to develop leaders, one child at a time! Limited space is available and tickets are $25 per person. If you are interested in attending please call our office on 478-3303 or email us at isteede@moed.bm."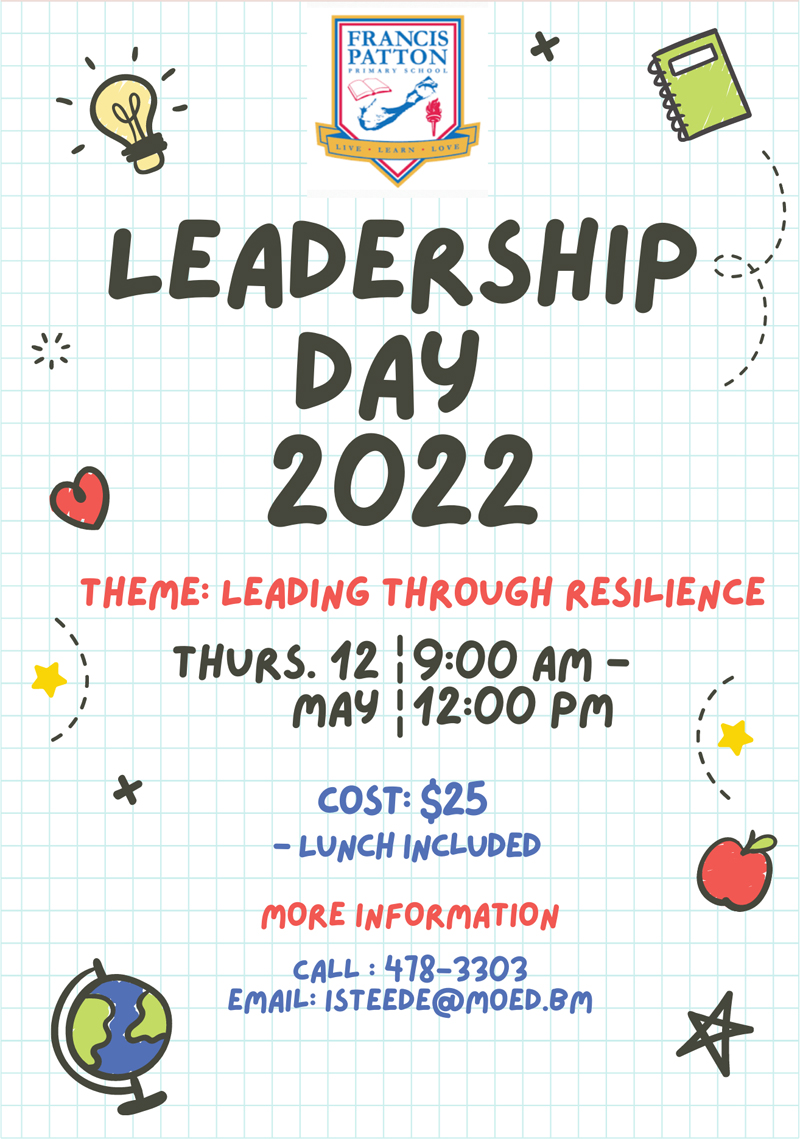 Read More About
Category: All