Earlier today, Minister of National Security Michael Weeks visited the scene of last night's home explosion incident, which tragically resulted in the death of a 49-year-old man.
Minister Weeks commented, "This incident continues to be foremost on our minds today. It was incredibly tragic to learn that one of the injured persons has succumbed to their injuries, and I extend my sincerest condolences to the family of the deceased.
"This morning, I had an opportunity to speak with some of the area residents, who were understandably still very shaken from last night's occurrence."
Minister Weeks continued, "While I was at the site, Divisional Officer Jay Donawa provided me with the latest update in the ongoing investigation being carried out by the BF&RS.
"I want to again express my thanks to all our emergency responders who attended the scene and assisted in addressing this critical incident. We owe them our gratitude and thanks."
Minister Weeks was also joined by area MPs Crystal Caesar and Jason Wade while he assessed the scene.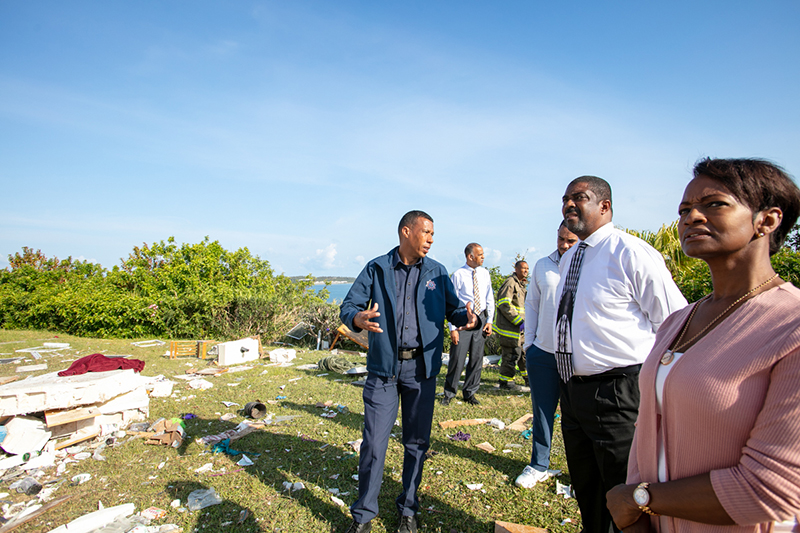 Read More About
Category: Accidents and fires, All, News