The two male occupants of the vehicle "did not appear to have been injured" after they crashed overboard in the area of the Causeway, the police confirmed today.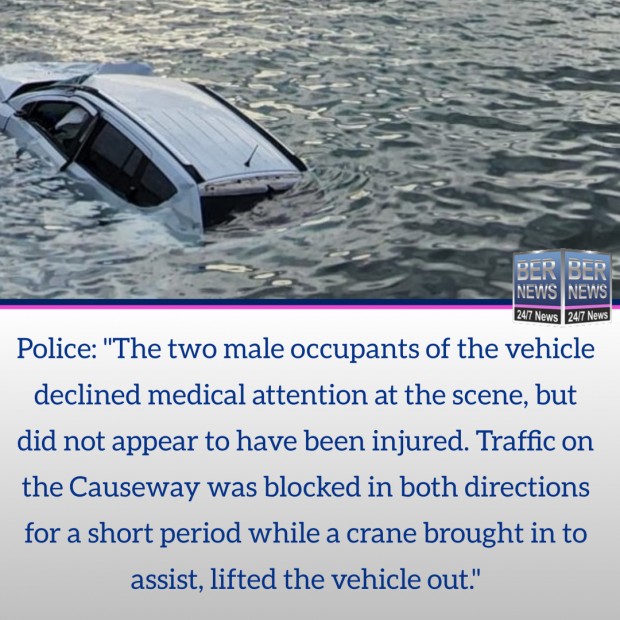 A police spokesperson said, "Shortly before 6:00 a.m. today, Saturday, 14th May, 2022, police received a 911 report that a SUV had gone overboard at the Causeway.
"Upon arrival, officers found the vehicle partially submerged in the waters on the Castle Harbour side of the Causeway, immediately east of Blue Hole Hill.
"The two male occupants of the vehicle declined medical attention at the scene, but did not appear to have been injured.
"Traffic on the Causeway was blocked in both directions for a short period while a crane brought in to assist, lifted the vehicle out.
"We wish to thank the public for their patience and understanding during the exercise.
"Anyone who may have witnessed the incident or who may have any information on it, is asked to call 211 or, the main police number 295-0011."
As a note, if you are wondering why the person in the photos below is pixelated, the reason is as it was someone helping to get the car out, not the driver, and so we pixelated the person just to err on side of safety rather than have photo circulating with an inadvertent conception the person themselves crashed the vehicle!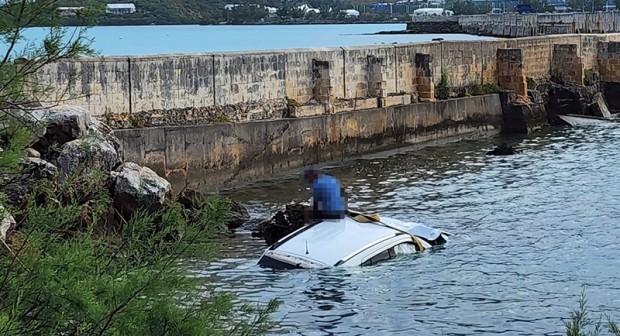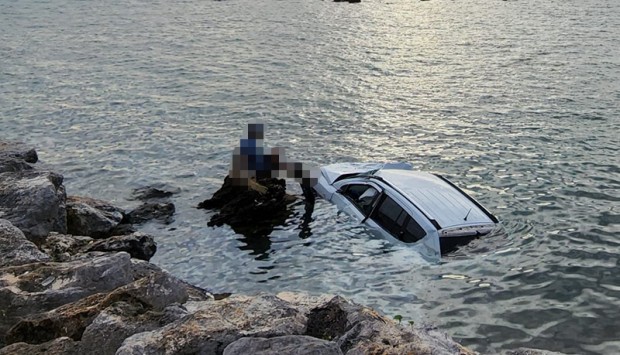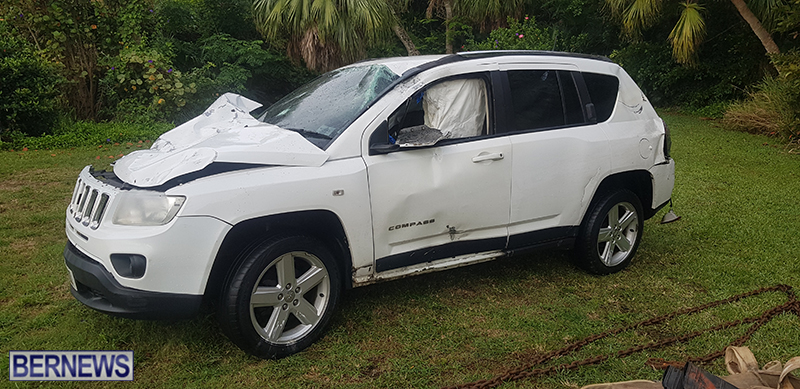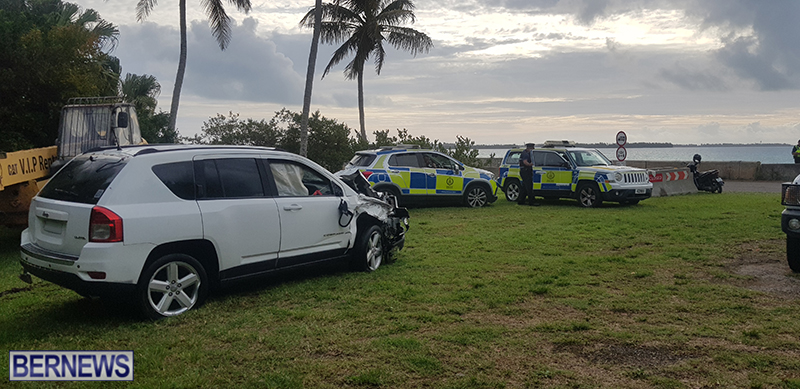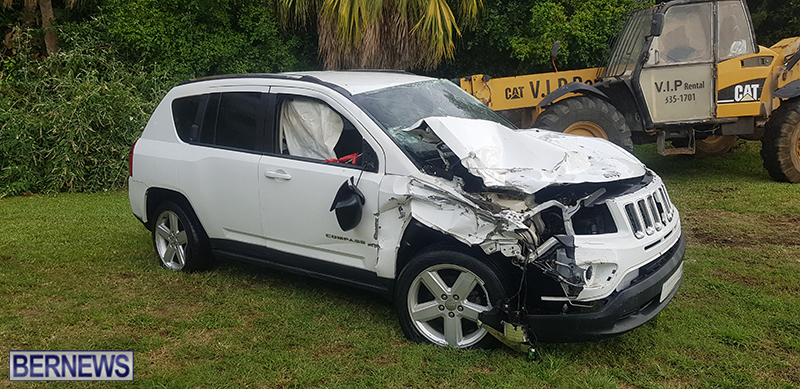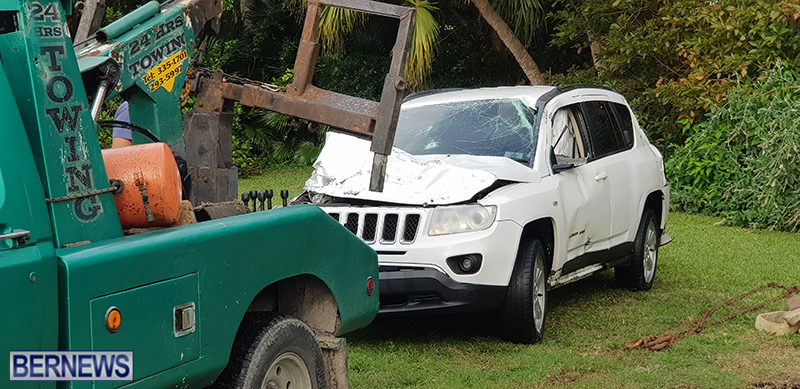 Read More About
Category: Accidents and fires, Accidents/Fires, All, News, Photos, Videos