[Updated] Bermuda made an excellent start in the 2022 International Street & Ball Hockey Federation Men's World Championships in Quebec, defeating Pakistan by a score of 5 – 3.
Bermuda jumped out to a 3 – 0 first period lead, with two goals from Matthew Benson and a single strike from Robbie Bailey. Pakistan got back into the game scoring three times in the second period, however Doug Lynch restored Bermuda's lead in the third period, and Jeremy Estey added Bermuda's fifth goal to claim a solid win.
Bermuda will be back in action today, with the team scheduled to play Lebanon.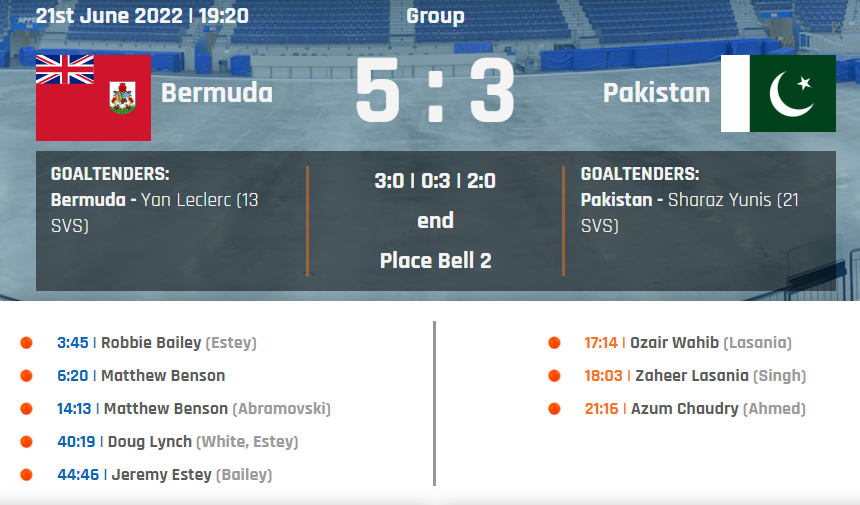 Update: The organisation named the 'MVPs' for the first day and in this match they were Ozair Wahib [Pakistan] and Robbie Bailey [Bermuda].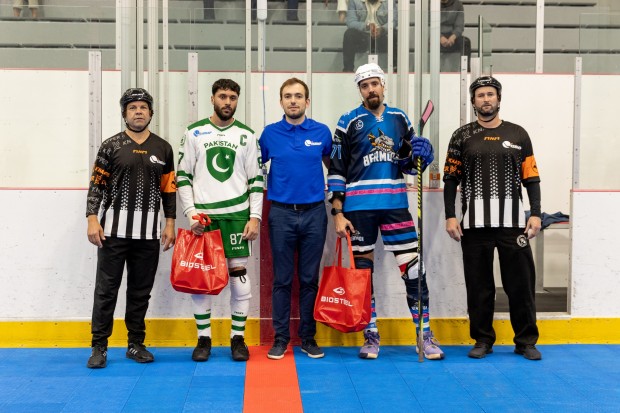 Read More About