Bermuda claimed their second win at the 2022 ISBHF International Street & Ball Hockey Federation Men's World Championships in Quebec, defeating France by a score of 5 – 3.
France took the lead in the 2nd minute when Manuel Bornand scored, however Bermuda drew level in the 5th minute when Jeremy Estey scored, and Chris Merritt put Bermuda in front in the 10th minute.
Bermuda extended the lead in the second period when Estey scored in the 20th minute, and Estey then completed his hat-trick in the 28th minute to give Bermuda a 4 – 1 lead.
France then scored twice, however Robbie Bailey scored for Bermuda and the match ended with Bermuda claiming the 5-3 victory.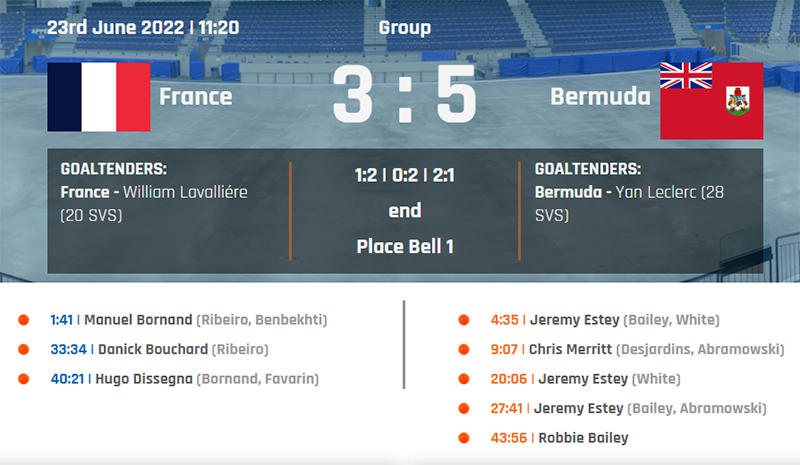 Read More About