[Written by Stephen Wright]
Fight City Muay Thai and Fitness will send the largest-ever team from Bermuda to compete in the TBA World Muay Thai Classic in Des Moines, Iowa.
The ten-strong squad includes Jay Astwood, Donna Munoz-Pitcher, Shaun Lavis, Na'Twuan Fisher, Ashton Bell, Antwan Edwards, Emma Edwards, Tyler Kerr, Yolanda Yuan and Keron Lee. Head coach Chuck Morgan will lead the contingent.
The Classic, running from June 23 to 26, is the largest Muay Thai tournament in the world, with more than 1,000 amateur competitors vying to be crowned champions in various weight classes and experience divisions.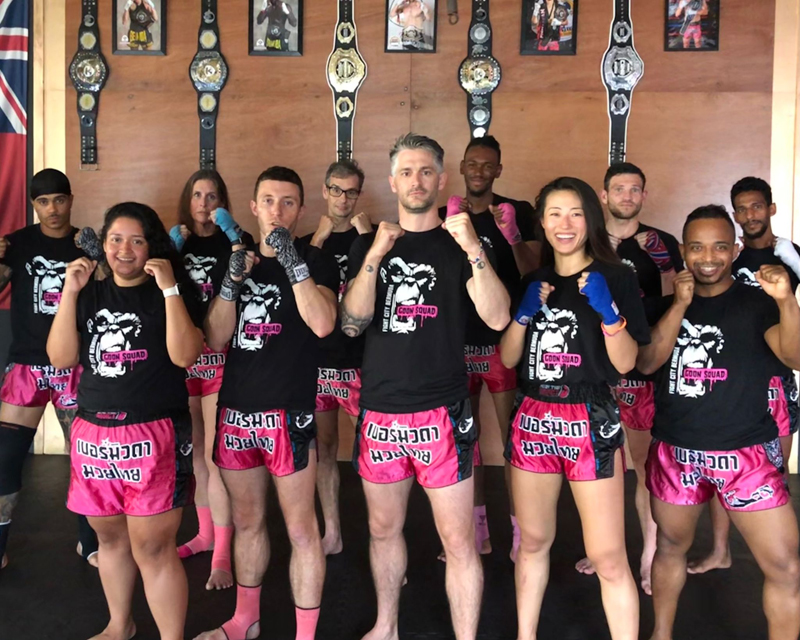 Morgan, a former TBA World Expo champion, believes his team could capture more titles than their previous best at the Classic in 2016 when three Fight City fighters won belts.
"The skill level at this tournament has increased dramatically since 2016, but our team has also improved a great deal," Morgan told Bernews.
"This year all of our competitors have a real shot at taking home a title.
"We have been training harder than ever, putting in a minimum of 15 hours of training a week. Everyone is in great shape. Look at Ashton, who last year competed at 172lbs and this year will compete at 153lbs.
"We want to show the world the amount of talent we have on this small island. We are known throughout the North American Muay Thai scene as a competitive gym, a gym that will give you a fight. But we want to be known as a gym that creates champions."
Bell and Kerr fought for North American titles at the prestigious Warriors Cup Muay Thai Championship in Queens, New York, in April.
Although both fighters came up short in their title bids, Morgan is confident they can take the next step and emerge victorious in Des Moines.
"Ashton and Tyler had hard fights in April against two of the top gyms in the United States," he said.
"We didn't win, but that experience allowed us to grow as a team and fix some holes in our game.
"Not only did it make them better, but their experience has also helped our novice competitors prepare for their first fights better than they did."
Fight City squad
Jay Astwood [3-3], B Class, Light Middleweight Division [159lbs]
Donna Munoz-Pitcher, [0-0] Senior Women, Light Cruiserweight Division [186lbs]
Shaun Lewis [0-0], Senior Men, Welterweight [147lbs]
Na'Twuan Fisher [1-0], Novice, Super Middleweight [172lbs]
Ashton Bell [4-2], B Class, Super Welterweight [153lbs]
Antwan Edwards [1-2], Novice Bantamweight [122lbs]
Emma Edwards [0-0], Novice, Middleweight [165lbs]
Tyler Kerr [3-3], B Class, Featherweight [127lbs]
Yolanda Yuan [0-0], Novice, Strawweight [112lbs]
Kieron Lee [0-2], Senior Men, Super Lightweight [137lbs]

Read More About