Montserrat claimed a 3-2 victory over Bermuda in the 2022-23 Concacaf Nations League in the Dominican Republic, with Bermuda's two goals scored by Willie Clemon and Nahki Wells.
The Concacaf Match Report said, "Lyle Taylor scored a pair of goals to lead Montserrat to a dramatic 3-2 victory versus Bermuda in Group B of League B of the 2022-23 Concacaf Nations League on Saturday night at the Estadio Olimpico Felix Sanchez in Santo Domingo, Dominican Republic.
Willie Clemons scores for Bermuda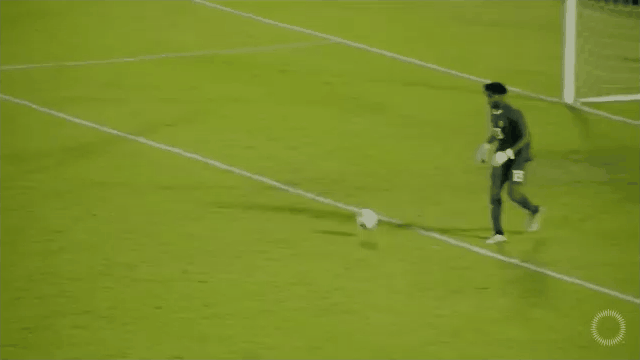 "It was the first win for Montserrat in the 2022-23 CNL and their first ever victory against Bermuda in three attempts. The brace also catapulted Taylor into a tie with teammate Adrian Clifton at the top of the Montserrat CNL scoring chart with three goals.
"Bermuda GK Dale Eve was the story of the first half with a trio of top-notch saves, while Nahki Wells had the best look for the visitors on a slick touch and turn that ended with his right-footed shot bouncing wide.
Nahki Wells scores for Bermuda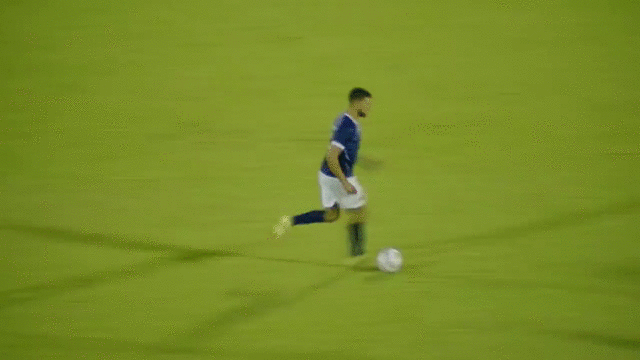 "But there was nothing Eve could do to prevent Montserrat from finding the game's first goal in the 47' when a foul in the Bermuda area resulted in a penalty, and Taylor confidently converted the spot kick for a 1-0 Montserrat lead.
"But Bermuda were able to find a response in the 54' thanks to some heads-up play from Wells, who took the ball off the feet of Montserrat GK Kymani Nelson and quickly played to Willie Clemons, who stroked home into an empty net to pull Bermuda level 1-1.
A couple of the saves made by Bermuda goalkeeper Dale Eve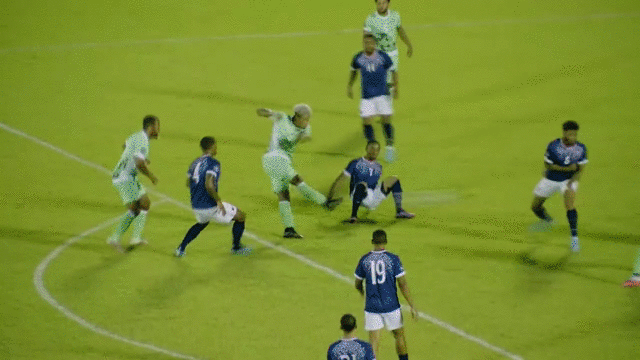 "Back came Montserrat and they looked set to regain the lead in the 66' when a right-footed shot from Brandon Barzey beat Eve, but the ball struck the post, rolled right past Clifton and into the hands of Eve.
"Clifton would get a second crack at it, though, just a minute later in the 67' by running onto a Barzey header and steering in a shot past Eve for a 2-1 Montserrat advantage.
"The impetus was back on Bermuda to score and Wells duly complied in the 78' with a sensational run past a pair of defenders before delivering a strong finish to earn the 2-2 equalizer.
"There was still one more goal left in the game, and after scoring his side's second goal, Clifton got to play the role of playmaker for Montserrat on the winning goal in the 85', setting up Taylor, whose composed finish into net gave the Emerald Boys a dramatic 3-2 win."
Photos courtesy of Concacaf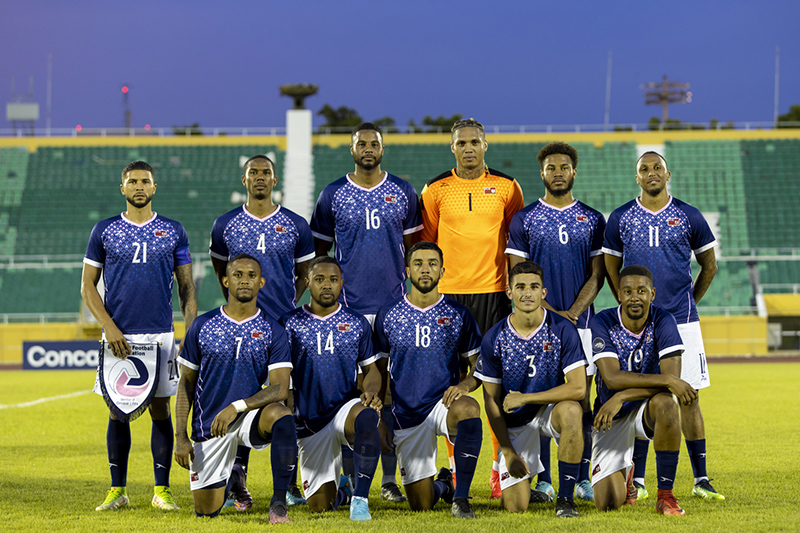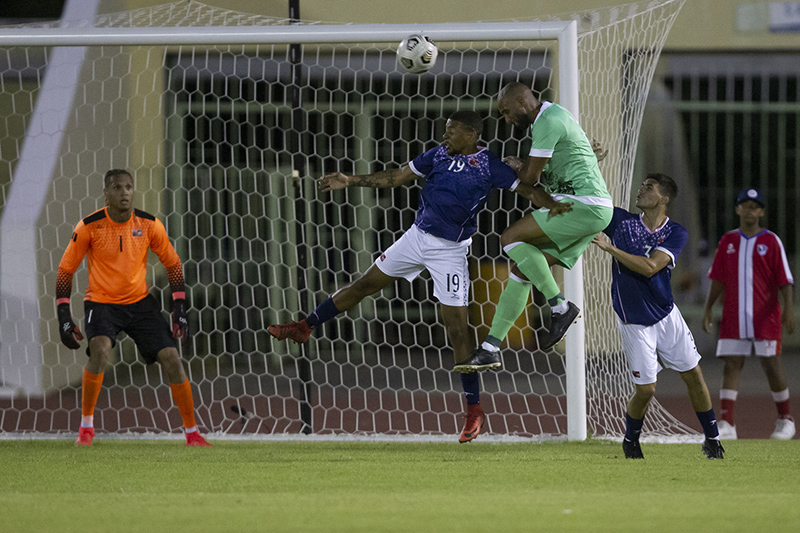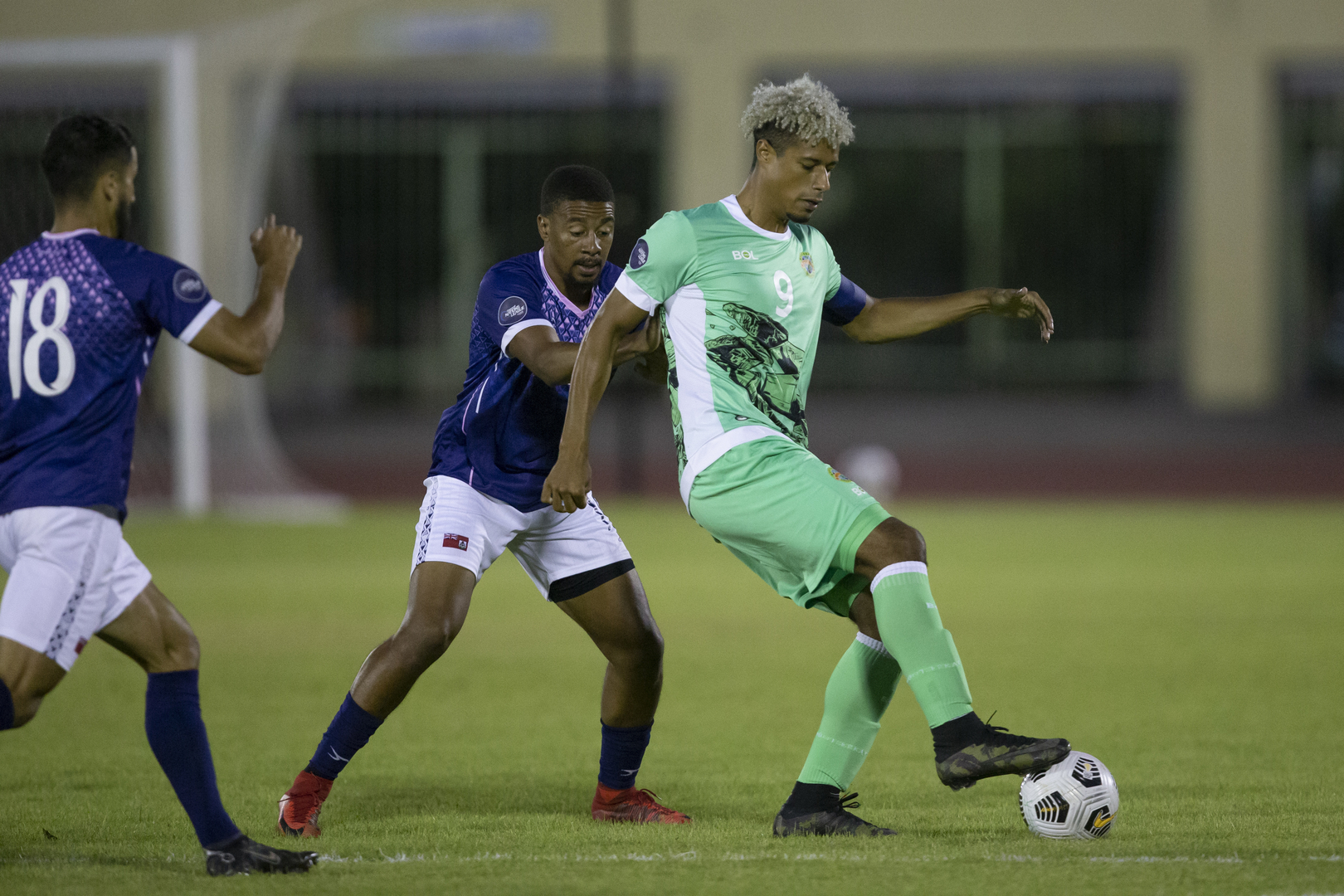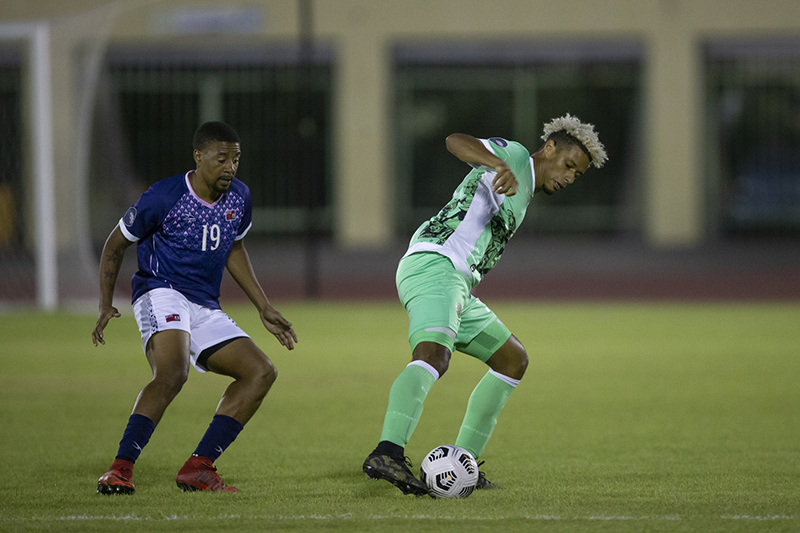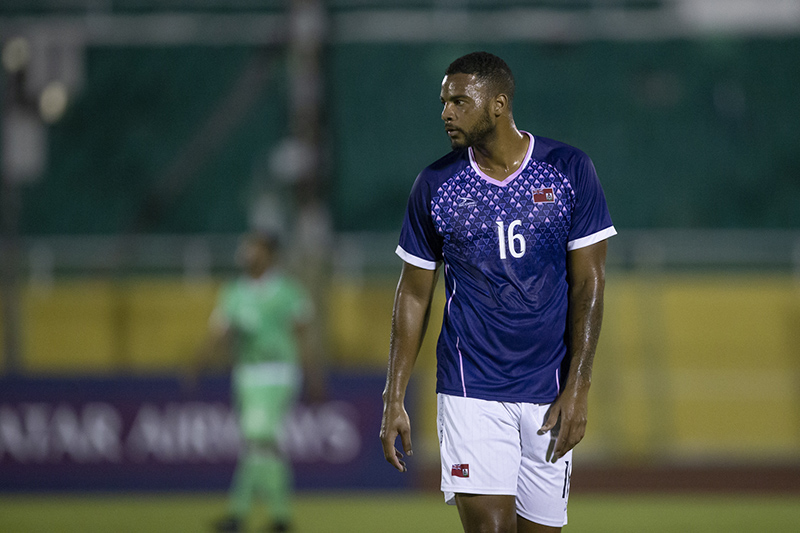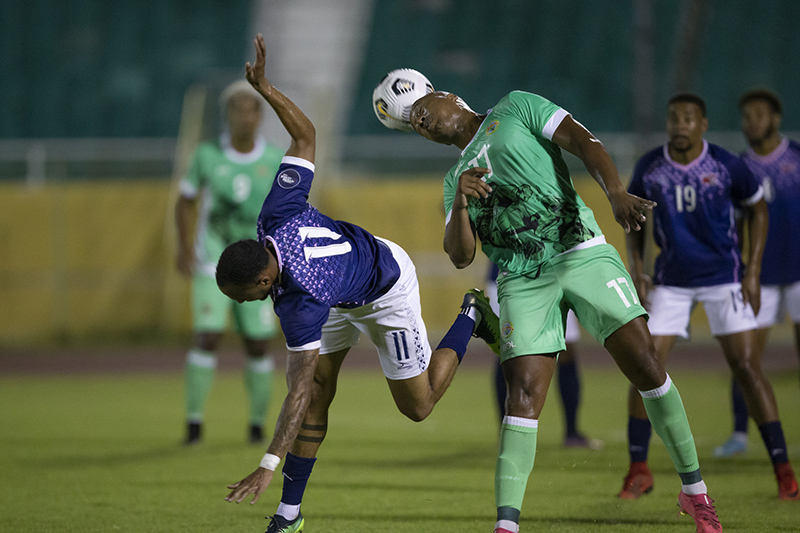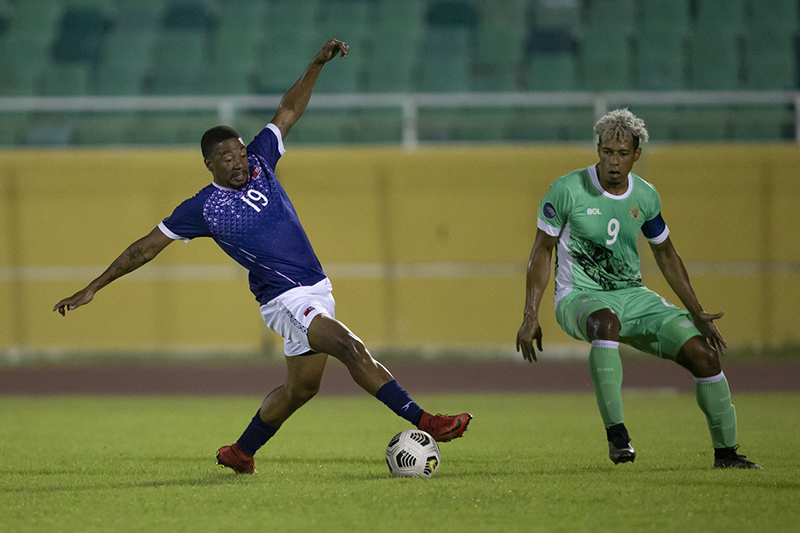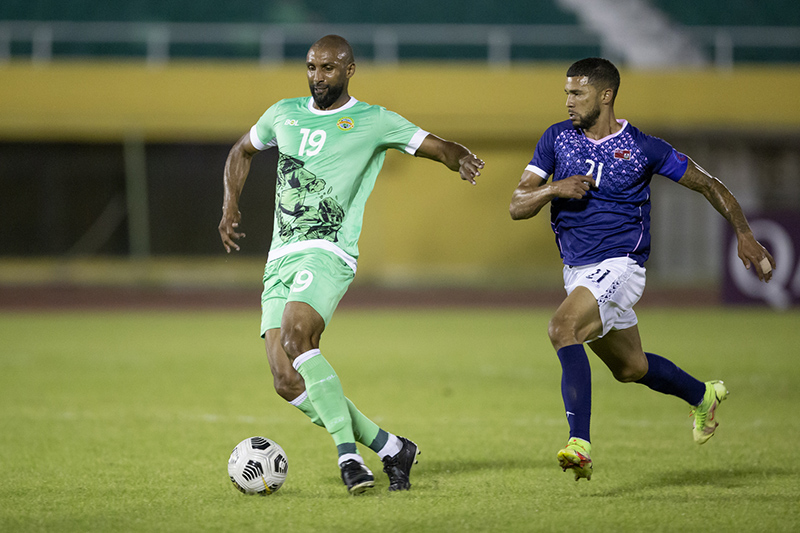 Read More About