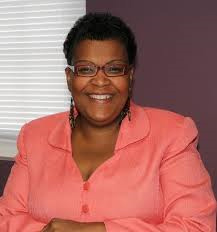 Dr. Claudette Fleming will be retiring from her role as the Executive Director of Age Concern in September, and the Board said they want to extend thanks "for her unwavering commitment, service and positive contribution to Bermuda."
A spokesperson said, "The Board and executive of Age Concern wishes to share with the public and interested parties that following 22 years of dedicated service, Dr. Claudette Fleming will retire from her role as Executive Director, at the end of September 2022.
"Over her 22 years of service, Dr Fleming has taken Age Concern from a small charity to a significant contributor within the charitable sector in Bermuda, serving the needs of older adults of our community. The charity was registered as a voluntary society in 1978.
"In 1998, it was incorporated as a Bermuda registered company, and opened its first office in the year 2000 with Claudette Fleming as its first employee.
"Today, the organization is over 5000 members strong, is BNSC certified and holds an affiliation with the American College of Healthcare Administrators. Age Concern provides a range of human services such as information, advice, and financial hardship support, reaching over 3000 older adults on an annual basis.
"In recent times the organisation has been heavily focused on supporting the needs of seniors as they navigate the challenges of living in Bermuda during Covid times. Through Dr. Fleming's steadfast commitment and leadership, the organisation is well placed to continue to serve the needs of the community in Bermuda.
"Dr Fleming will continue to work with the organization, Board and management team to mentor and share her experience and thought leadership, as the organisation crafts its strategic plan for the coming 3-year period.
"The Board will begin the process of selecting a permanent successor and invites candidates to apply for the role of Executive Director in due course. Initial expressions of interest can be sent to ageconcernbermuda@gmail.com. Ideal candidates will have strong finance/business management and fund development skills.
"We take this opportunity to thank Claudette for her unwavering commitment, service and positive contribution to Bermuda. We are excited for her and our organization, as we explore the emerging opportunities that are developing in this new chapter of Age Concern's history."
Read More About