Bermuda's Nicholas Narraway claimed a bronze medal in the cycling road race at the inaugural Caribbean Games in Guadeloupe.
A spokesperson said, "Taking to the start line in Guadeloupe alongside teammates Alexander Miller and Liam Flannery, Narraway bided his time in the 120 kilometer event, eventually powering away from the peloton to hunt down the lead four riders from Puerto Rico, Cuba and Guadeloupe. Coming in to the finish line it was a sprint for second between Narraway and the Guadeloupe rider, and it was bronze for the Bermudian.
Rahael Lautone of Guadeloupe [silver], Christopher Morales of Puerto Rico [gold] and Nic Narraway of Bermuda [bronze]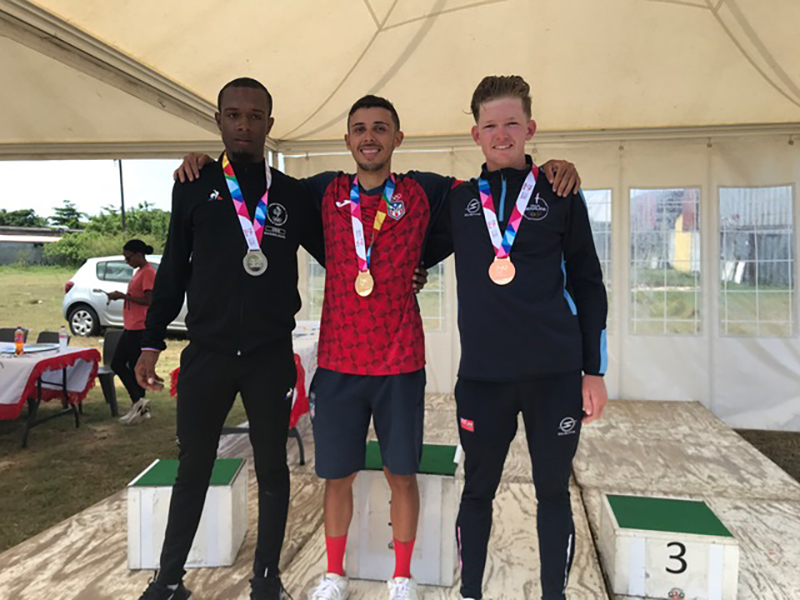 "Bermuda's team of five athletes turned in strong individual performances as runner Ryan Outerbridge set a personal best of 3:59 in the 1500 meters, earning him a strong fourth place, while Flannery and Narraway were fourth and fifth, respectively, in the individual time trial. Long jumper Mikal Dill finished sixth in his event on Friday.
"The team is heading home on July 4th, having had the honor of being a part of this first edition of the regional games. The host of the next edition which is to be held in 2025 is expected to be announced in November of this year."
Bermuda's team at the opening ceremony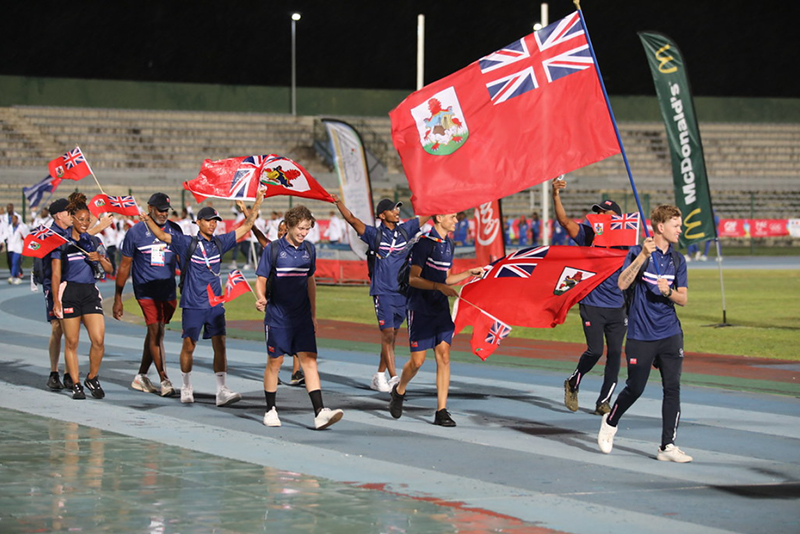 Read More About