[Written by Don Burgess]
A loud cry of "SOMERSETTTTTTTTTT" permeates the air after a car horn blares "Beep! Beep!" in going past the Bell's Somerset-themed home on North Shore Road.
This scene is repeated dozens of times per hour, sometimes punctuated by Robby Bell's air horn. Cup Match is well-celebrated at his home.
Visitors stopping by his house – whether he knows them or not – will be greeted by his and his wife Kristy's warm smiles. Well-stocked coolers of Heineken, Coors Light, and Corona Extra are next to the sliding glass doors as new friends are made over the two days of Cup Match.
Robby told Bernews he started the tradition of decorating his house seven years ago with red and blue lights around the palm tree in his front yard.
"We started noticing people honking at it so we started adding a bit more every year," Kristy said.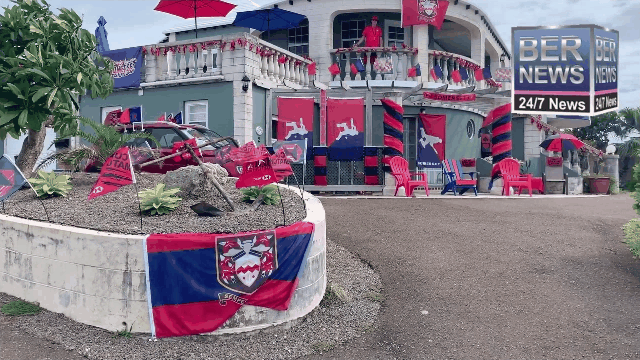 Robby said those remain his favourite decorations. "It comes on at night, so you see the red and blue as you drive across it.
Robby added, "Looking back at old photos, we had one flag, here, one flag there, we put the [red] car over there, and it looked so fantastic in awe of our Bermuda Somerset Cup Match house.
Robby said they start decorating their home on July 1st in anticipation of the big game. Each week they add more decorations until ending up with the masterpiece they have created.
He stressed the decorations were more than just supporting Somerset.
"We come together as Bermudians and celebrate this holiday while remembering the Emancipation, and now Mary Prince Day. It's focusing on being Bermudian and everyone being together and enjoying our long weekend."
Kristy added, "We love the banter before the game. As we're putting things up people are driving by honking and yelling 'St. George's or Somerset. That's the best part – the banter."
Supporting Somerset came easy to Robby as he grew up on Scott's Hill overlooking the field. "I would walk down Scott's Hill to watch the game, having a couple of beverages, playing some Crown and Anchor, then walking back up the hill are great memories."
Kristy, who is Canadian, laughed that after getting married, she was "told" she was supporting Somerset. "Red is my favorite colour so I probably would have picked it anyway, but I was forced into it."
Kristy said there is an additional benefit to being located in the east. "Because we are located right on the road, all the St. George's people have to drive past us for the month of July. It's like the best troll because they have to see it."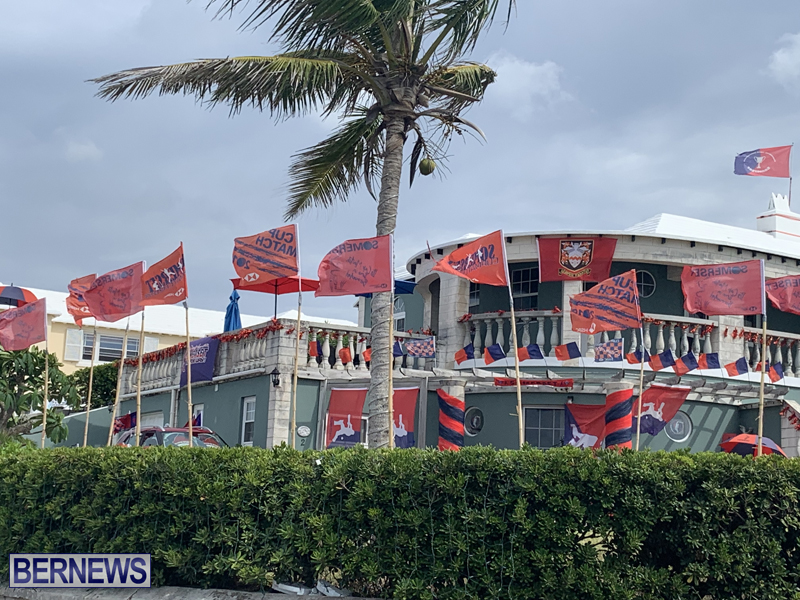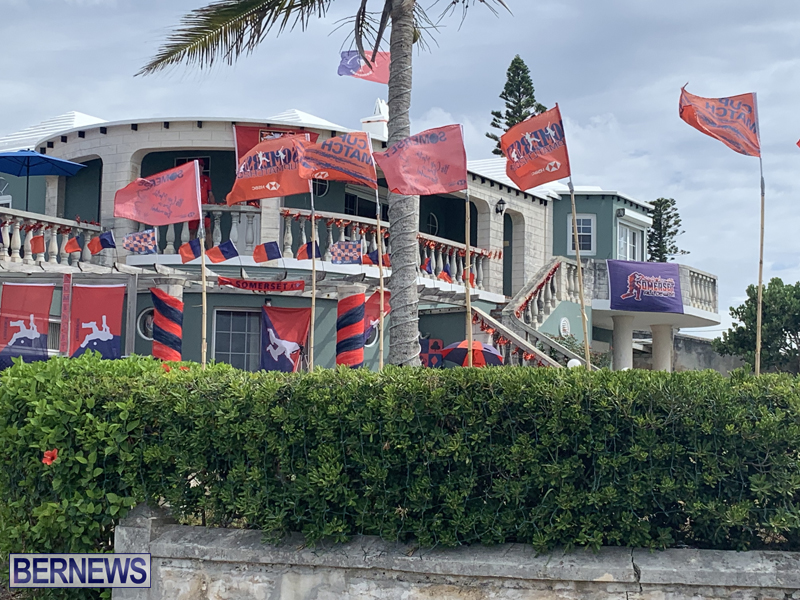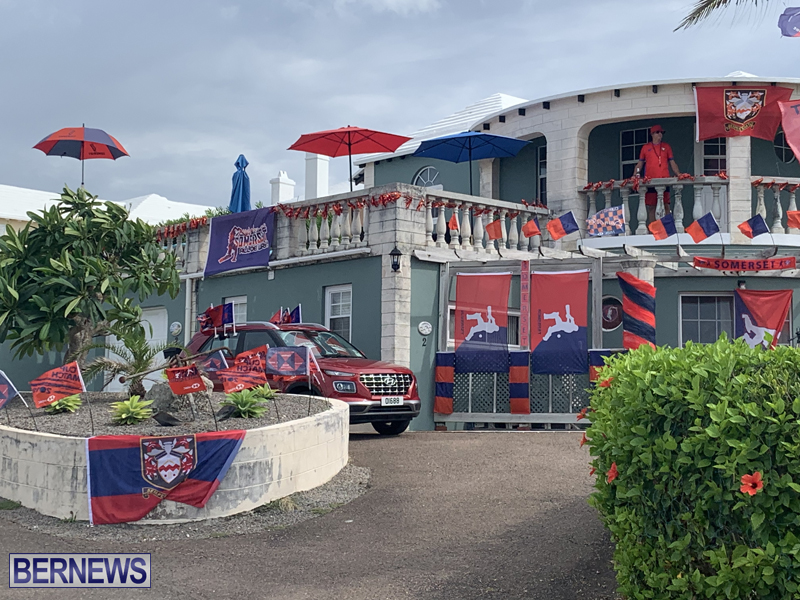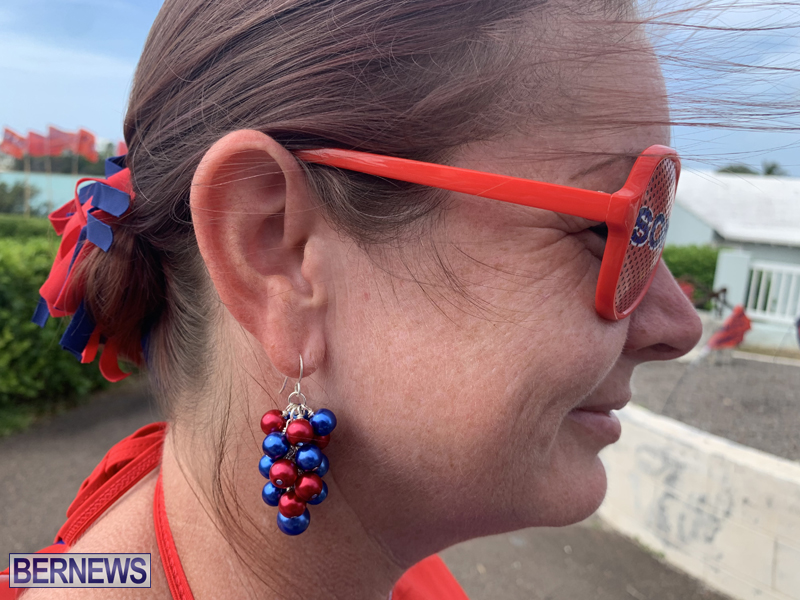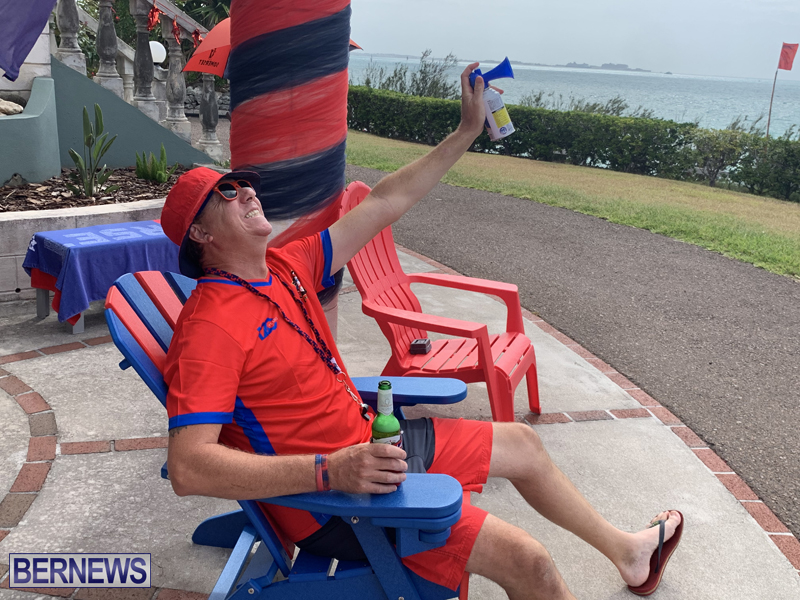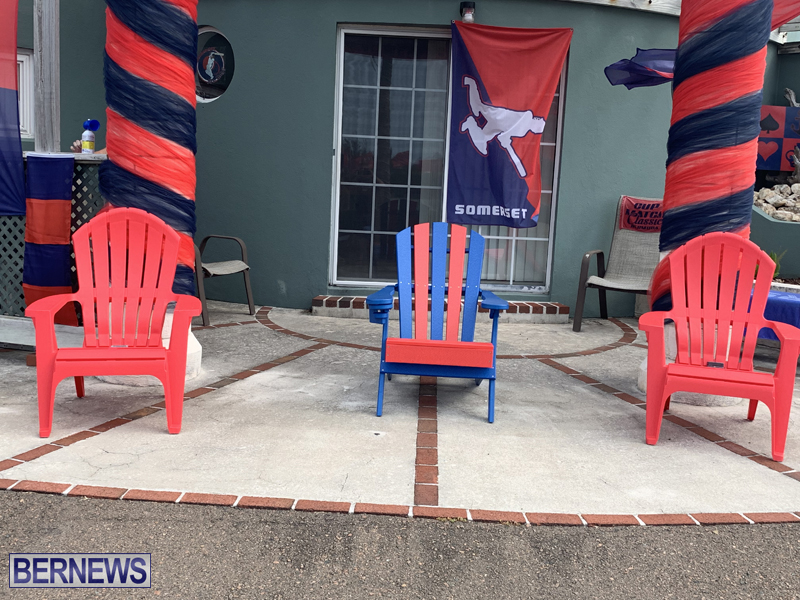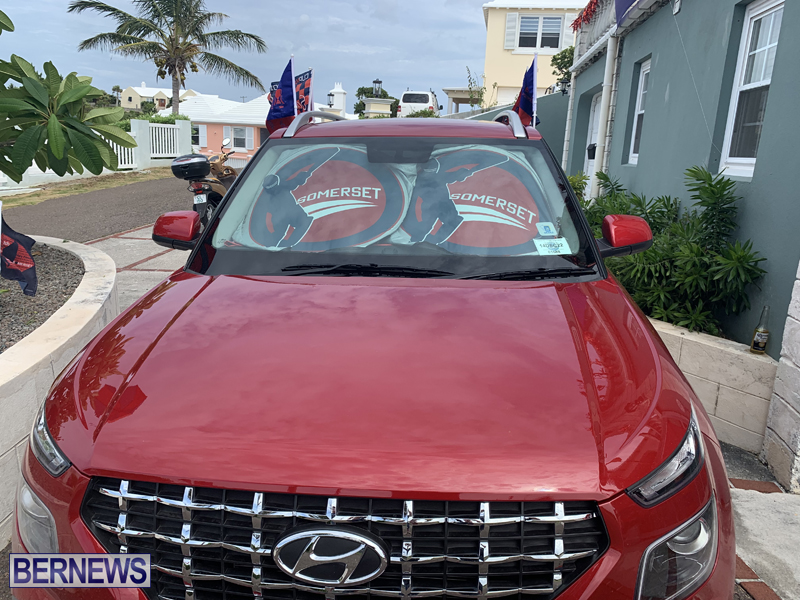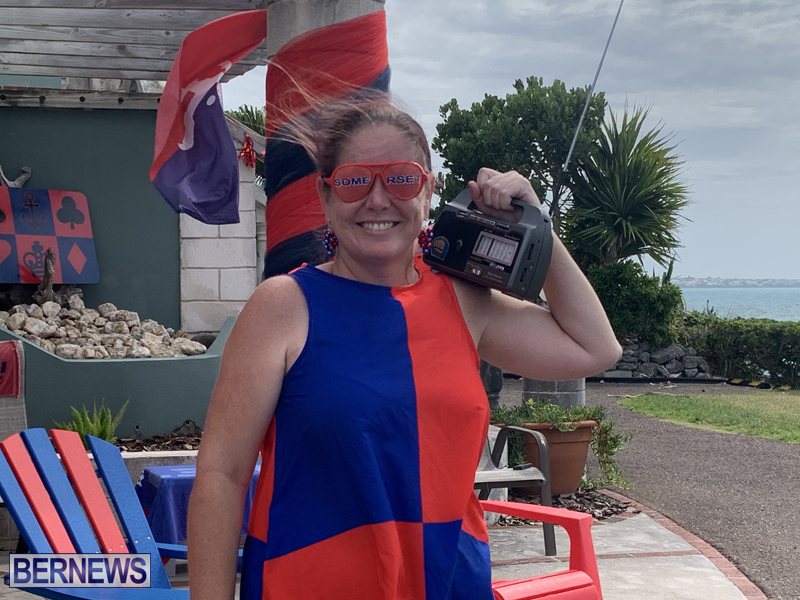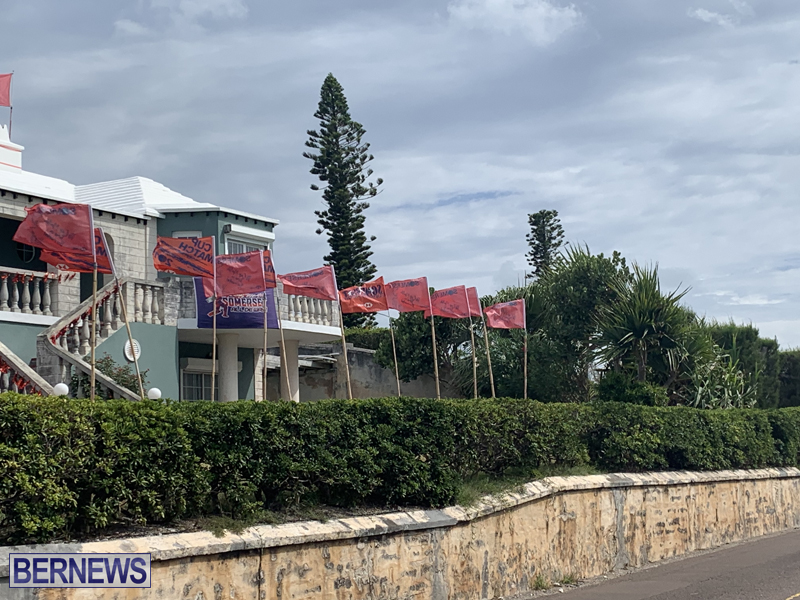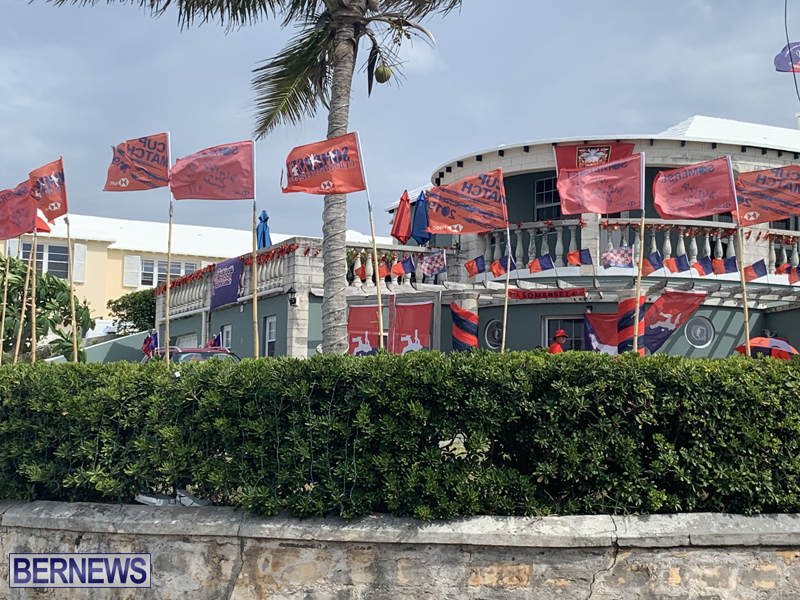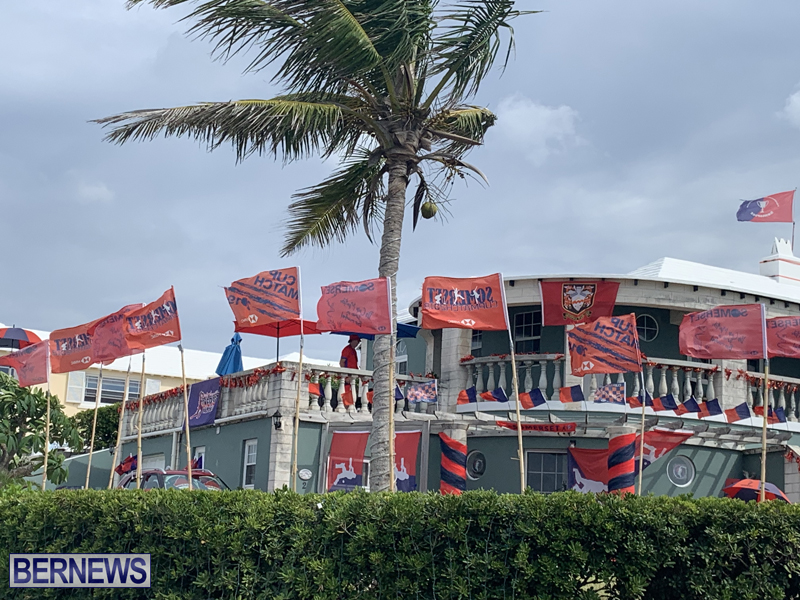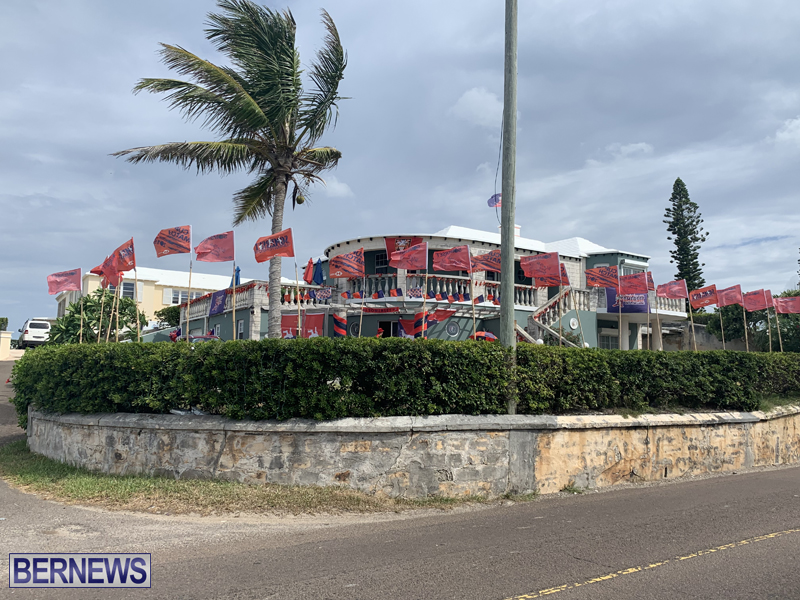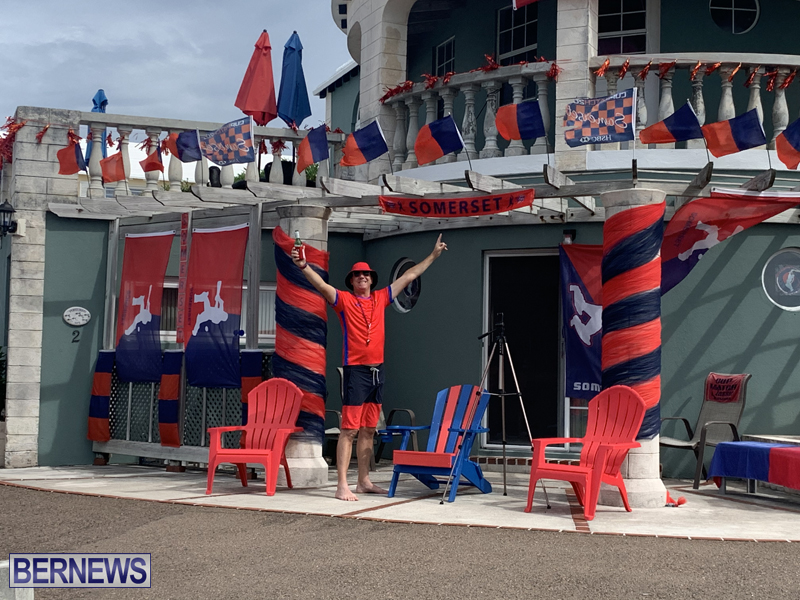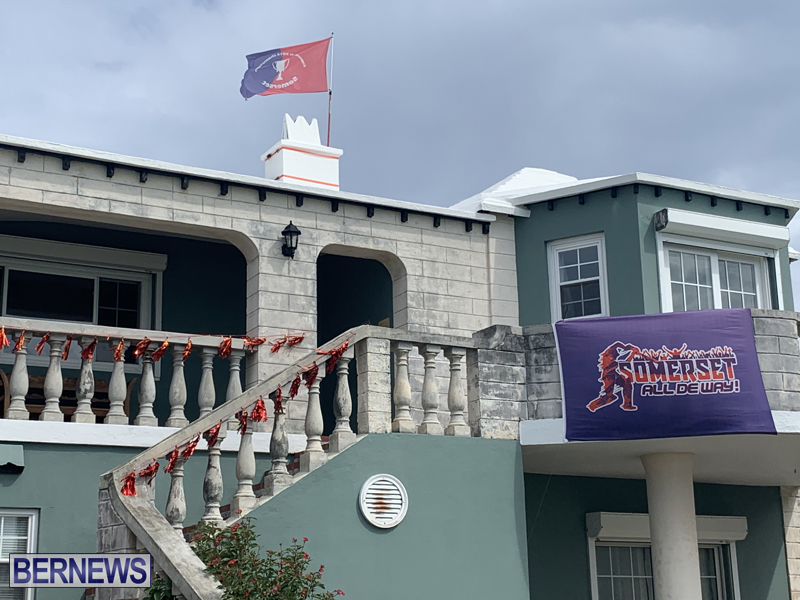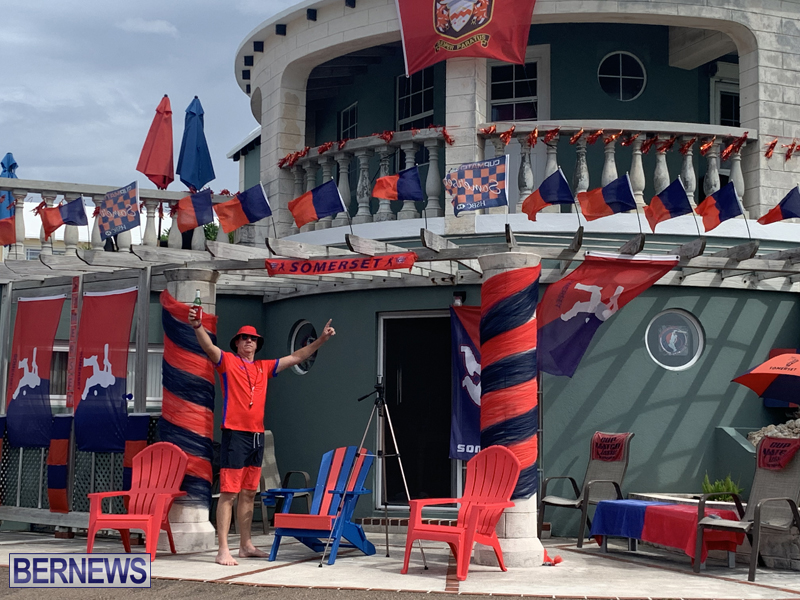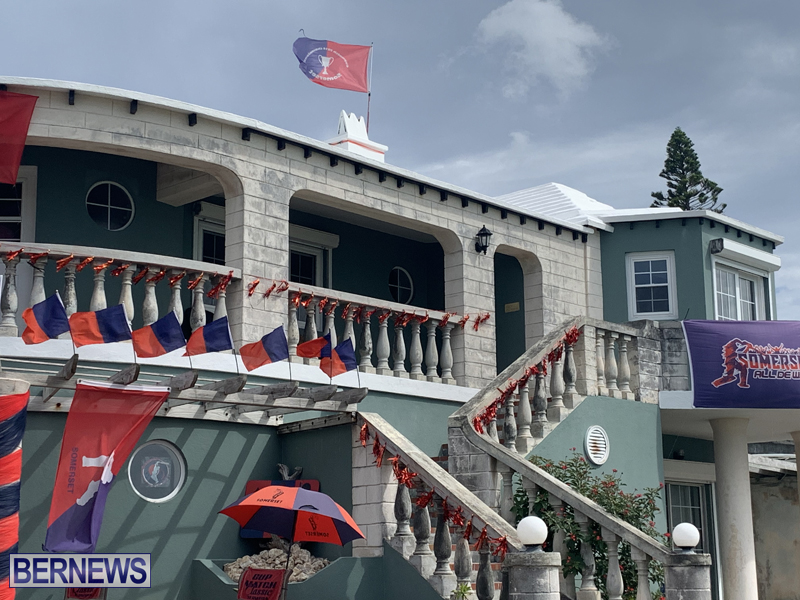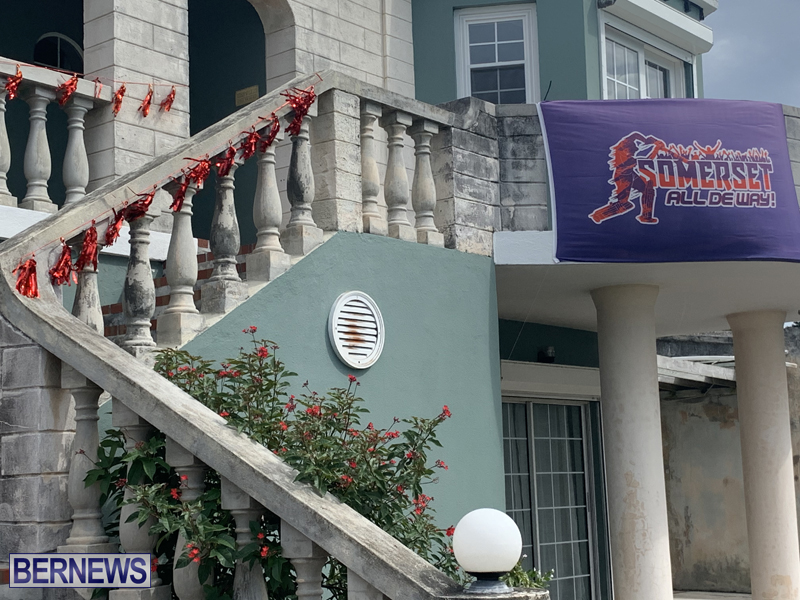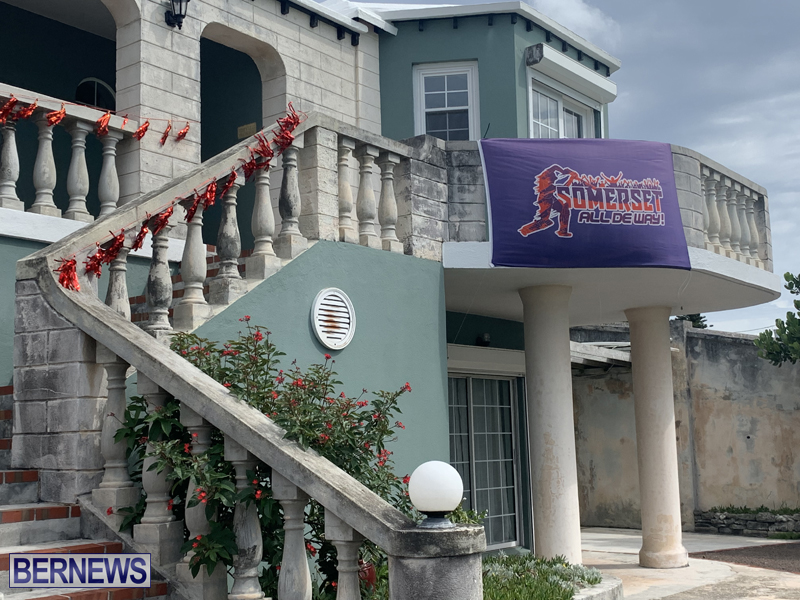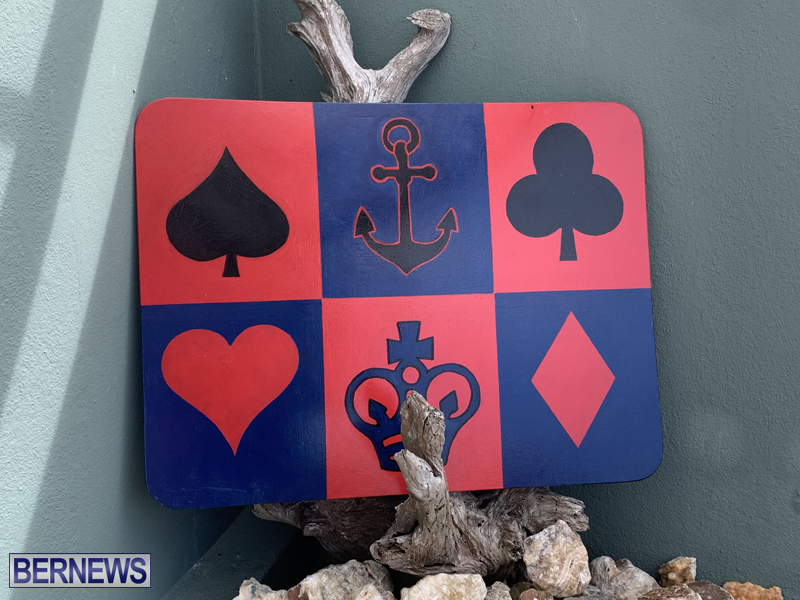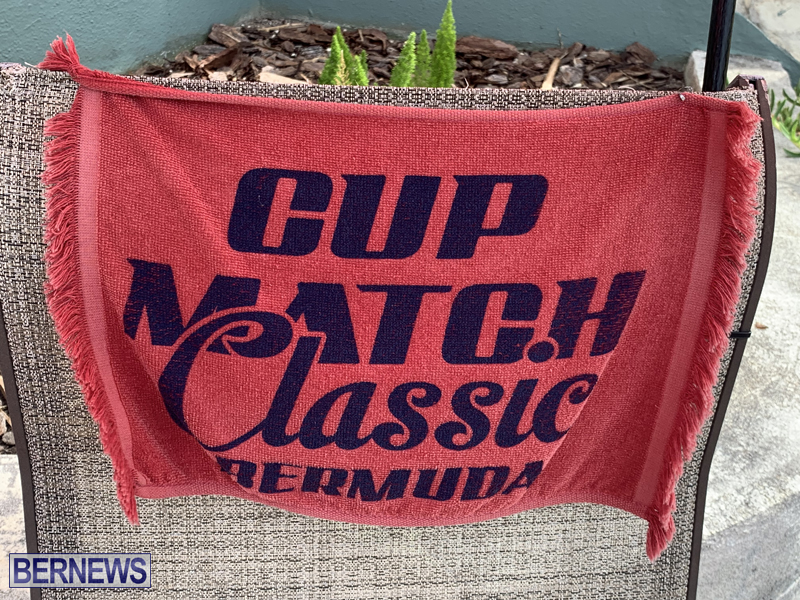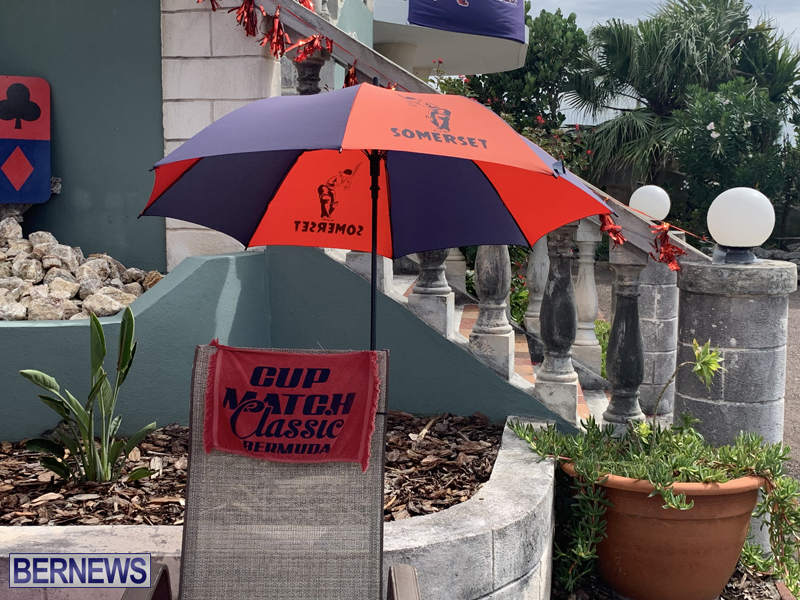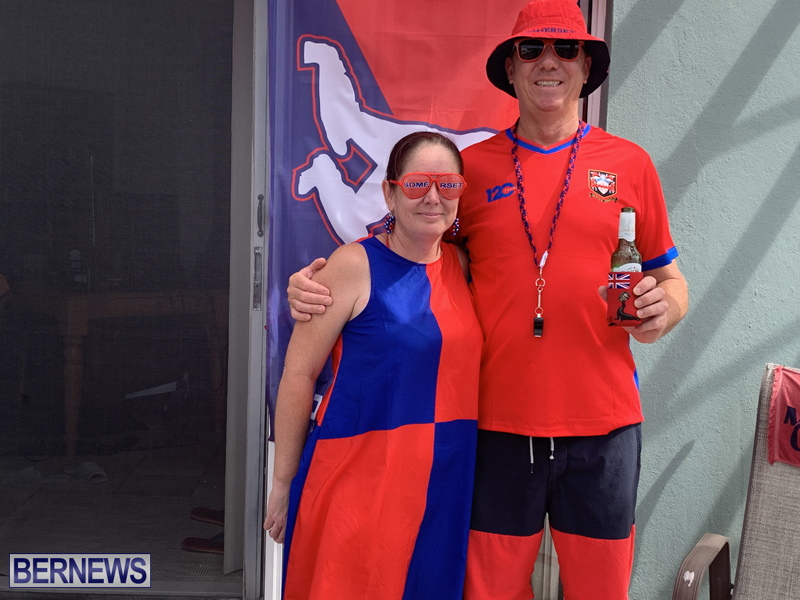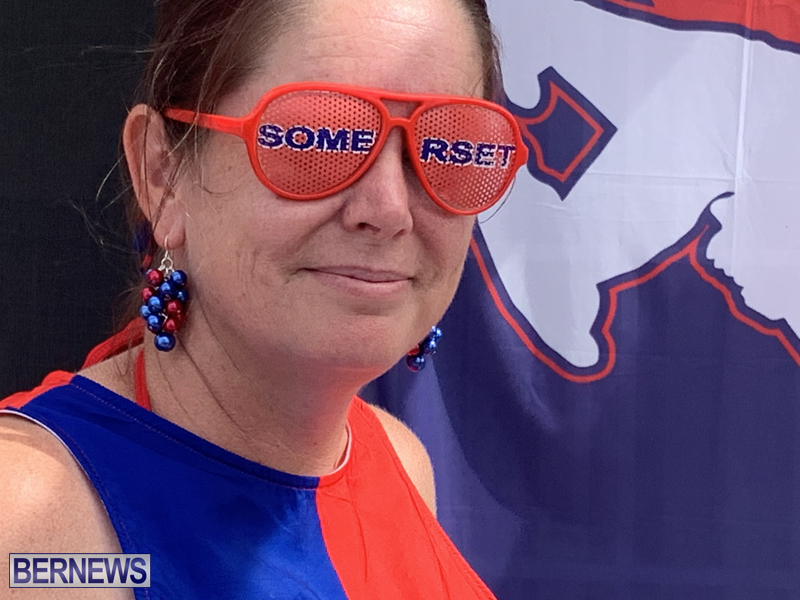 For extensive coverage of Cup Match spanning over a decade, visit our website BernewsCupMatch.com, the island's most comprehensive resource on the Cup Match holiday.

Read More About
Category: All, Entertainment, News, Photos, Videos