[Updated] The police have confirmed that a man has died following a shooting in Flatts.
A police spokesperson said, "Around 1:12 a.m. on Friday, July 1st 2022, police received several reports of gunshots heard in the area of Paradise Lane and Middle Road, Flatt's Village, Smith's Parish.
"Upon arrival officers found an unresponsive male with multiple gunshot wounds about the body. Officers commenced life-saving measures on the victim until the arrival of EMT's who continued emergency medical treatment. He was subsequently transported by ambulance to King Edward VII Memorial Hospital where he was pronounced dead a short time later.
"While officers were at the hospital a second male arrived seeking treatment for a gunshot wound to his arm.
"Both men were reportedly traveling west on a motorcycle, when the suspects who were said to have been traveling in the same direction, also on a motorcycle, began shooting at them. The scene was processed by forensics officers and a number of spent shells were recovered.
"Police are asking anyone who may have been traveling through Flatts Village at the time of the incident and may have seen any suspicious activity to please contact Acting Detective Sergeant, Anneka Donawa of the Serious Crimes Unit, on 295-0011.
"You may also call 211, Crime Stoppers on 800-8477 or speak with a police officer whom you know."
Update 8.38am: The Minister of National Security Michael Weeks stated today, "My deepest sympathies at this time are with the family of the man who lost his life in Flatts this morning.
"They are in our thoughts and prayers during this time of tragedy. I am also thinking of the other male who was injured during the same incident and pray for a speedy recovery.
"This morning's news was disturbing to hear. The fact that another person has lost their life through such violent and unnatural circumstances has left me very disheartened today.
"As we enter the early stages of this investigation, I strongly urge anyone who may have witnessed this incident or may have information to come forward and assist the Bermuda Police Service."
"The Ministry of National Security reminds the public that they can share their information anonymously via the Crime Stoppers hotline on 800-8477 or by dialling 211 or the main police line on 295-0011."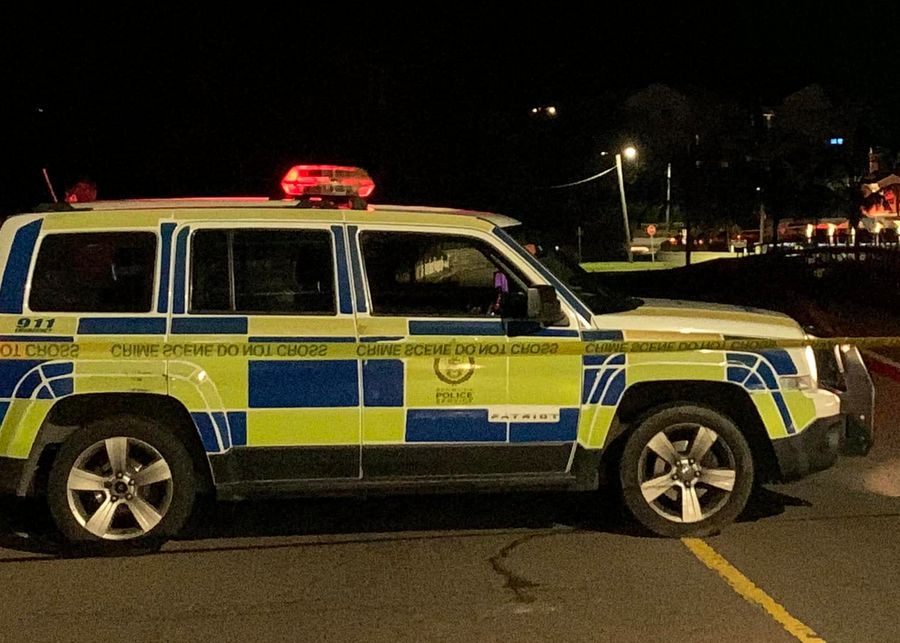 Update 12.22pm: A police spokesperson said, "The Bermuda Police Service is aware of a video circulating, showing the Flatts murder victim at the scene, prior to police arrival.
"We are urging members of the community to be sensitive toward the victim's family and not continue to share it.
"We continue to appeal to witnesses to come forward. Anyone with information is encouraged to contact Acting Detective Sergeant Anneka Donawa of the Serious Crimes Unit on 295-0011.
"You may also call 211, Crime Stoppers on 800-8477 or speak with a police officer whom you know."
Read More About